Feed Our World
Feed the hungry and poor in over 30 crisis-hit countries
Each year, Feed Our World provides millions of life-saving, nutritious meals to the poor and needy. These meals help combat hunger poverty in crisis-hit countries across Asia, Africa and the Middle East.
Feed 30 poor and needy people for just £30


The people in these countries are victims through no fault of their own, either of war, drought, famine & displacement, natural disasters or lack of sufficient healthcare – no one should have to worry about where their next meal is coming from.
One person dies of starvation every 3.6 seconds.
Feed the hungry by providing nutritious meals from just £1.
10 Amazing Years Feeding the World
Long-Term Projects
The aim of the Feed Our World programme involves both, short-term and long-term interventions. Providing meals helps relief the immediate hunger crises in the world, but ultimately, Penny Appeal's objective is to establish sustainable food projects that reduce the dependency of hunger struck countries on immediate food aid.
Give a Vegetable Garden
Change the lives of entire communities and generations by providing a Vegetable Garden. Our Vegetable Garden Project includes training sessions on growing a variety of crops, demarcation of the garden beds, collecting beneficiary data, allocating responsibilities for growing and procuring vegetable plants, and selling the produce in local markets; all part of the means to improve the long-term health and economic security of beneficiaries. Livestock such as chickens, sheep, and goats form part of the process. The project currently benefits 400 vulnerable women, with 400 gardens supported to help provide for the family and children of the beneficiaries.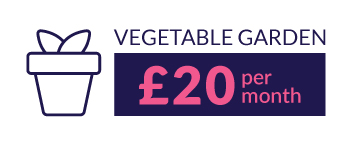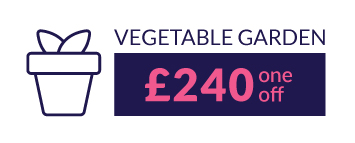 A Garden, A new Community

By providing life-saving, nutritious meals to the poor and needy, you can change lives.
Orphans, widows and the elderly desperately need this food to survive. Your ongoing support is vital.
Penny Appeal's
Feed Our World
We are active in over 30 crisis-hit countries