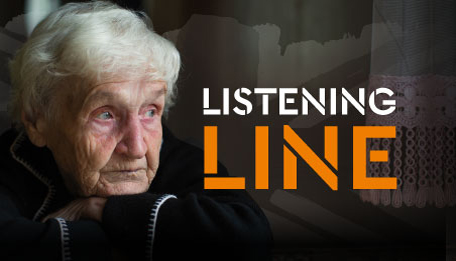 Listening Line
Penny Appeal's Listening Line is a confidential, freephone helpline for adults aged 18+ providing national coverage, to those who find themselves increasingly worried about COVID-19 and how it may affect their daily lives. This can be both difficult and stressful, as the elderly specifically are beginning to self-isolate, those in their early and mid-twenties are avoid social activities and everyone increasingly works from home.
We operate 7 days a week from 12noon - 8pm via 0300 303 1360. Callers can be reassured that there will be no cost to them whatsoever. Our Helpline Team are available to support all adults who are feeling anxious, isolated and worried during this global pandemic.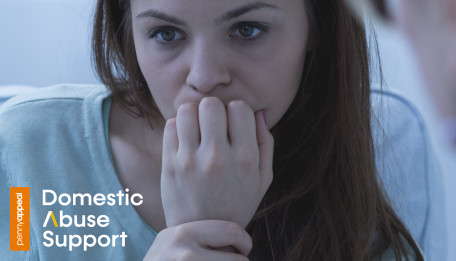 Domestic Abuse
Penny Appeal's Domestic Abuse Helpline serves both male and female survivors of domestic abuse, aged 18+ nationwide. We operate 7 days a week from 9am to 6pm via 0808 802 3333. Callers can be reassured that there will be no cost to them whatsoever and the number won't show up on any bills. Our trained practitioners can offer tailored help and support, with a safe and confidential listening ear.
My Time
My Time is their time, a time to play, explore, learn and heal.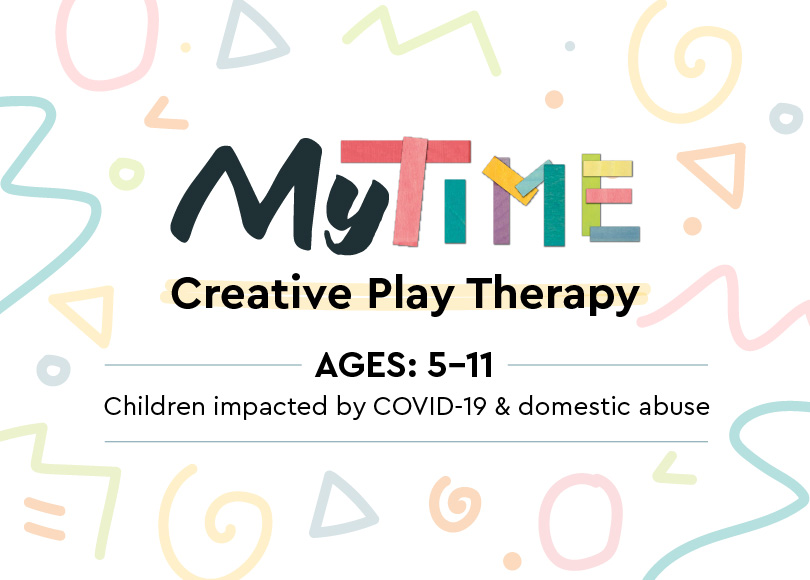 My Time is Penny Appeal's wonderful creative play therapy service available for primary school children in Wakefield. Many children need support processing their emotions or communicating their problems, play therapy can support them.
Help your child develop creative problem-solving skills and learn effective coping methods with My Time.

My Time Creative Play Therapy
My Time is a creative play therapy service that works alongside schools in Wakefield to offer children, between the ages of 5-11, weekly play sessions in a safe space that they are familiar with. Play therapy gives children the opportunity to understand their emotions and articulate their problems, which is extremely important for healthy childhood development.
Weekly My Time sessions are held in person with fully qualified Therapists over a 6 week period, where children are given the chance to explore their emotions and express themselves without verbal explanations. Play therapy sessions last around 40 minutes per session and will be taking place between 9AM – 3PM, during school hours.
During our creative play therapy sessions, children are encouraged to express themselves by playing with the materials our friendly Play Therapists provide. Children will have a range of materials to choose from, such as arts and crafts, small figures and animals, puppets, dolls and even sand and water play stations.
How Can Play Therapy Help Your Child?
With local lockdowns and COVID-19 affecting millions of adults throughout the UK, we can't overlook how this pandemic has been affecting children. These uncertain times and the new normal we now live in might be upsetting to children if they don't properly understand how to handle all the changes going on in their lives, but play therapy can provide them with an outlet for their emotions and help them learn how to cope.
Creative play therapy is a wonderful tool for parents and guardians to utilize when it comes to supporting their children emotional and mental growth. Whether it be children affected by COVID-19, domestic abuse and family issues, behavioral problems, anxiety or aggression, My Time can help them deal with any issues they might have in a healthy, constructive manner.
Our Play Therapists can help support children in a variety of ways, unique to each child. Some of the benefits of creative play therapy include developing coping strategies, promoting creative problem-solving skills, instilling children with empathy for others, stress relief, emotional expression, improved social skills and even better concentration in school.
Join us for My Time

Our therapists are ready to listen and help children play through any worries or concerns they may be experiencing. They are trained to respond to children in a sensitive and caring manner, and they can't wait to help support your little one.
If you'd like to find out more about My Time and how children at your school could benefit, please contact mytime@pennyappeal.org to register.
At Penny Appeal, we take your child's safety and wellbeing seriously, so if at any point throughout their creative play therapy sessions, you're not completely satisfied then please let us know why by filling out the My Time complaints procedure form by clicking here
My Time is your child's time to play, explore, learn and heal; register today to help support children at your school to understand their feelings and deal with anything that might be distressing them.