Qurbani 2019 Donations
We have now stopped taking donatioins for Qurbani 2019. Any donations made now will go towards completing your Qurbani in 2020.


The Prophet (saw) said: "It is the Sunnah of your father Ibrahim (as). For every hair of the Qurbani you receive a reward from Allah (swt)."
8 Years Delivering Qurbani to the Poorest Communities
"We are very poor. Getting meat is a dream for me and for my children; I am so pleased with this Qurbani meat you gave me today.
My children will be so happy; they've been asking me for meat all year.
May Almighty Allah bless you." – Fate Ibro Abdo, mother of 7, Ethiopia, 2018


Qurbani 2019 UK

Last year you helped us provide more than 5 MILLION meals with your Qurbani donations, Alhamdulillah!
We distributed Qurbani meals to people in Pakistan, Ethopia, India, Bangladesh, Tanzania, Nigeria, Nepal, Somalia, Myanmar, Malawi and even Palestine. For the first time, we also delivered your Qurbani to those struggling to make ends meet here at home in the UK.
We have now stopped taking donatioins for Qurbani 2019. Any donations made now will go towards completing your Qurbani in 2020.



The Penny Appeal Promise




We at Penny Appeal take your right of Qurbani seriously. That's why we source and sacrifice the healthiest animals with your donation, maintaining your duty as a Muslim and guaranteeing your Qurbani reaches those who need it the most.
Our one simple price of £29 ensures your Qurbani is sourced from trusted farmers and supplied to those most in need. Make Eid ul-Adha extra special for those living in food poverty and hunger. Penny Appeal is working across Asia and Africa to ensure those living in poverty are supplied with your Qurbani.
One Qurbani donation can provide 57 nutritious meals, and supply protein-filled meat for those that have limited access to it throughout the year.
We promise to maintain high-quality standards in sourcing, ensuring the people most deserving are receiving the meat and to make the Islamic duty of Qurbani overall easier, more accessible and beneficial for everyone involved.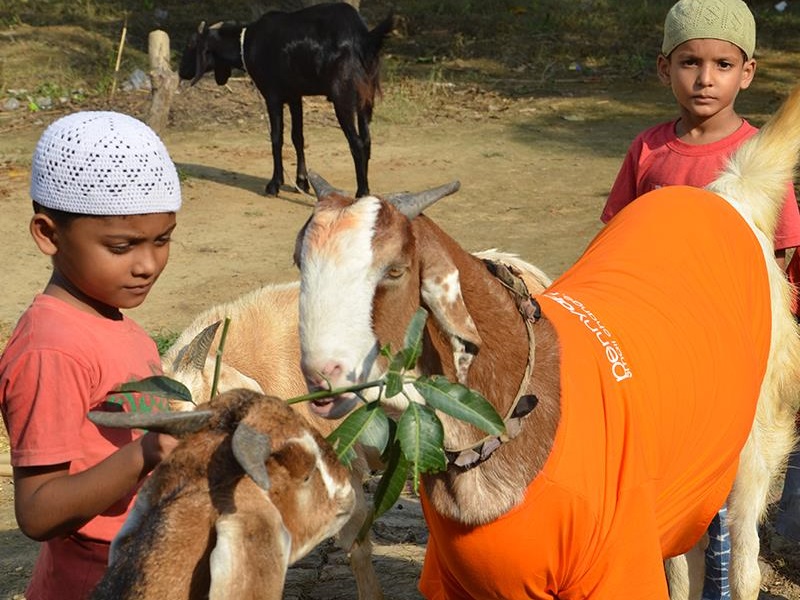 What is Qurbani?


Qurbani is the religious sacrifice of sheep, goats & cattle between the 10th and 12th days of Dhul Hijjah, the final month of the Islamic calendar.
It is a sacred act to honour the tradition of the blessed Prophet Ibrahim (as) and Ismail (as) and their story of sacrifice and devotion to Allah (swt). Sacrificed meat is distributed among the poor and needy across the globe.

Our low Qurbani price of £29 means that you can fulfil this religious tradition and feed the poor, without a worry.
Doing Qurbani yourself? Think twice
Give Qurbani, the easy way.


Our animals are healthy and raised following the Islamic rules, and the meat from each Qurbani donation will help poverty-stricken families feed their children.

Donate your Qurbani for only £29.
We have now stopped taking donatioins for Qurbani 2019. Any donations made now will go towards completing your Qurbani in 2020.



Who is Qurbani Compulsory for?
Qurbani or Udhiyyah holds a special place in Islam. It's stressed upon in the Qur'an and is a reminder of Prophet Ibrahim's (as) devotion and obedience.

For many scholars, Qurbani is an obligation for all Muslims who possess the Zakat threshold. Despite this, its critical role within Islam is often missed resulting in its tremendous barakah being lost.
Give your Qurbani in Africa, Asia and the Middle East for £29



Donating your Qurbani
By donating your Qurbani for just £29 to Penny Appeal, you'll be ensuring that families living in poverty will receive meat during the celebratory days of Eid ul-Adha.
Last year, we provided meals to over a million disadvantaged people across the globe, with your Qurbani. This year, help us spread the joy of Eid to even more people!
We have now stopped taking donatioins for Qurbani 2019. Any donations made now will go towards completing your Qurbani in 2020.
Be a Part of Penny Appeal's Qurbani



Qurbani UK




You can now spread the joy of Eid ul-Adha to those in need right here in the UK!
You can give your Qurbani to poor families, the homeless and refugees who are struggling to survive, right here at home.
Traditionally, a Muslim would keep one third of their Qurbani for their family, give one third to their neighbours, and the final third to the poor. With Qurbani at Home, you have the opportunity to follow tradition and give your Qurbani to your neighbours here in the UK who are living in poverty.
The Qurbani prices here in the UK are higher, as to raise a healthy animal here in the UK and make sure it is properly slaughtered is more expensive than in other places.
But you can't put a price on giving back to your local community; and Qurbani UK is an amazing way to do just that.


Qurbani in Palestine
Share the joy of Qurbani with your brothers and sisters in the Holy Land!
Once again, you have the opportunity to donate your Qurbani to impoverished families who struggle with food insecurity in Palestine.
You provided over 2,000 Qurbani meals to families in need last year, let's aim even higher for Qurbani 2019 and feed even more Palestinians!
The Qurbani prices for your donations to Palestine are higher due to the fact that they will be going to feed 5 different families, and the cost to assure that your Qurbani animals are happy, healthy and properly slaughtered is more expensive in Palestine in comparison to other places.
Send a Qurbani to Palestine and provide men, women and children with nutritious Qurbani meat, which will make their Eid festivities unforgettable!






When is Eid ul-Adha 2019?
The tenth day of the month marks the start of Eid ul-Adha (also spelled Eid al-Adha) and the Feast of the Sacrifice, when every strand of hair on the Qurbani delivers a reward from Allah (swt).
Dhul Hijjah itself is a very sacred month when the largest annual gathering of people in the world takes place for the annual pilgrimage to Makkah and the Kaaba – itself built by Ibrahim (as) and Ismail (as).
Whether you're celebrating Eid with your loved ones or joining our pilgrim brothers on the sacred journey to Makkah, let us not forget those in desperate need this Eid. Donate your Qurbani online, fulfil this beautiful obligation and feed the poor this Eid ul-Adha.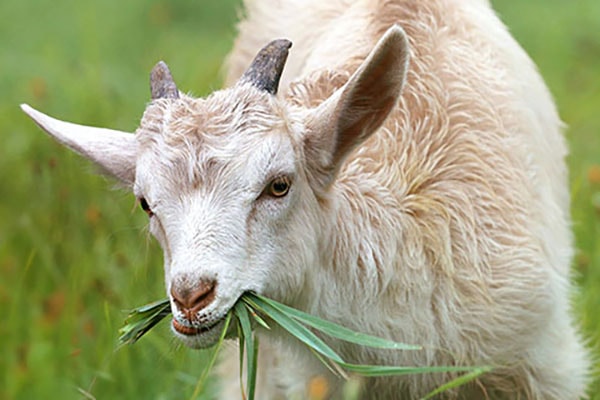 Read about the story of Qurbani, a ritual that transcends time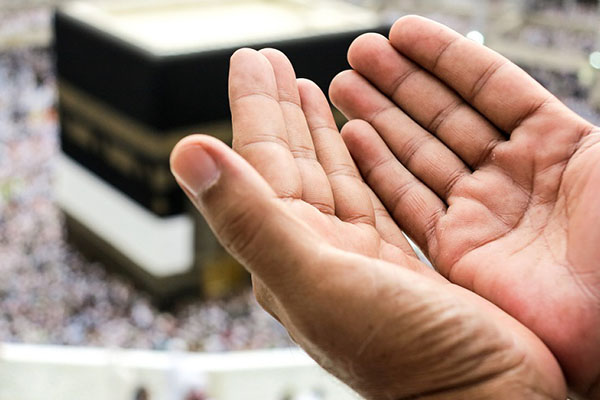 Read about the traditional Qurbani dua and some of the beautiful hadiths about Qurbani