Our Qurbani 2021 campaign has ended
Alhamdulillah, last year you helped us feed nearly ONE MILLION people with your Qurbani Donations - this year help us feed even more!
"It is neither their meat nor their blood that reaches Allah, but it is piety from you that reaches Him."
Qur'an 22:37
All Muslim adults who are eligible to pay Zakat must make an animal sacrifice. By giving your Qurbani, you are fulfilling your religious obligation to provide quality, nutritious food to the poor.
Our Qurbani 2021 campaign has ended, you can now donate towards our 2022 campaign.
Thank you for your generosity
Eid Message From Shaykh Abu Bakr Al Shateri
Join Shaykh Abu Bakr Al Shateri and donate your Qurbani from just £29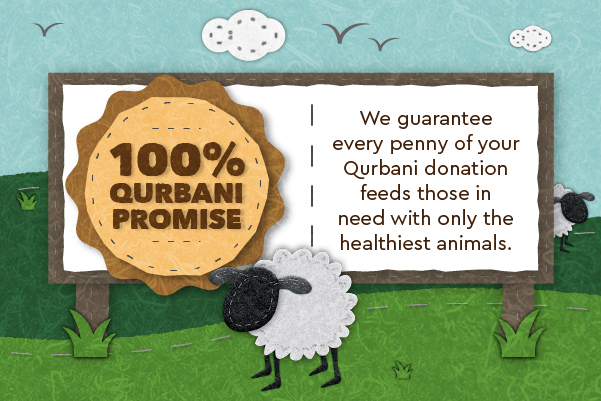 This year Shaykh Abu Bakr Al Shateri, a World-renowned Imam and Quran Reciter, is supporting our call for your Qurbani. Our 100% Qurbani promise guarantees that your animals are ethically sourced, sacrificed in the proper Islamic way and are distributed to the poor.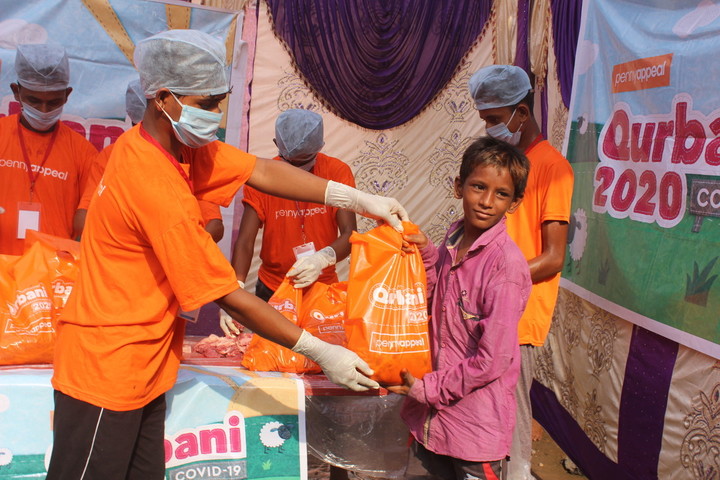 What is Qurbani?
It's the religious sacrifice of sheep, goats and cattle between the tenth and twelfth days of Dhul Hijjah, the final month of the Islamic calendar.
Qurbani is a sacred act to honour the tradition of the blessed Prophet Ibrahim (AS) and Ismail (AS) and their story of sacrifice and devotion to Allah (SWT).
A single Qurbani donation can provide 57 nutritious meals, and supply protein-filled meat for those that have limited access to it throughout the year.

Who is Qurbani Compulsory for?
Qurbani holds a special place in Islam. It is stressed upon the Qur'an and is a reminder of Prophet Ibrahim's (AS) devotion and obedience.
For many scholars, Qurbanis an obligation for all Muslims who possess the Zakat threshold. Despite this, its critical role within Islam is often missed, resulting in its tremendous barakah being lost.
When is Qurbani?
It is advisable to give as early as possible to make sure you can give your Qurbani where you want it to go.
The time for offering the sacrifice begins after the Eid prayer on Eid-al-Adha, which this year is 20 July, and ends when the sun sets on the thirteenth of Dhu'l-Hijjah.
There are four days of sacrifice, the day of Eid-al-Adha and the three days after it.
Select a country to donate your Qurbani this year
Messages from our beneficiaries
Helping Shakira in Africa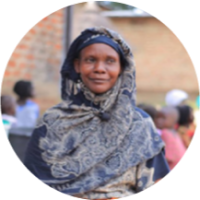 "Penny Appeal, I am so happy for you! Thank you for bringing us Qurbani meat. My kids are so happy to have eaten meat. I didn't know what we were going to eat for Eid, if you had not brought us Qurbani meat. We want to thank you so much and let Allah bless you and prolong your lives. Thank you so much!"
Shakira is a single mother in Africa who received Qurbani thanks to your donations.
Feeding Abrar in Asia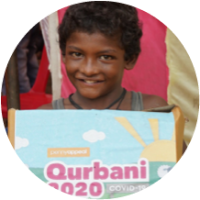 "My mother is sick and unable to work, so I have to work to help us to get by. Thanks to your Qurbani we can have a nutritious food and a break at Eid."
Abrar is a young teenager providing for his elderly mother in Asia, who received Qurbani thanks to your donations.