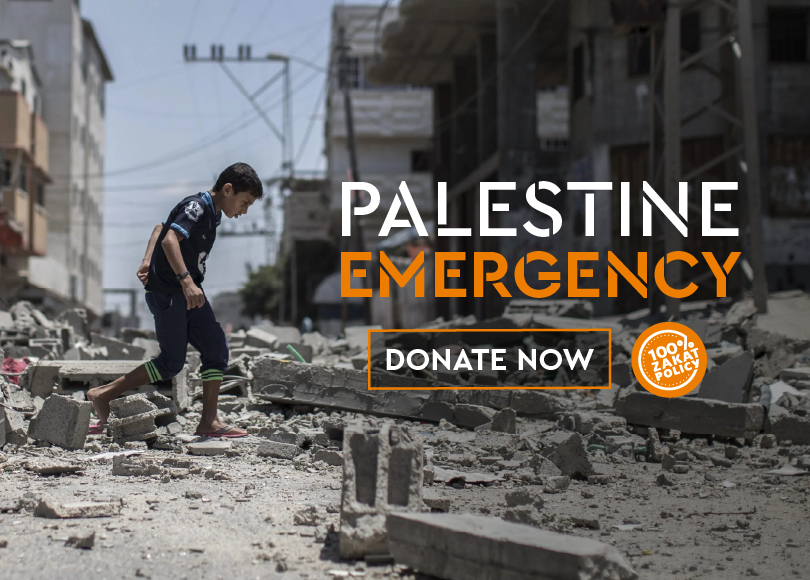 Masjid Al Aqsa Attacked - Hundreds Injured
The sacred Masjid Al-Aqsa complex was attacked on the morning of Friday 15th of April 2022, the second blessed
Jumu'ah of Ramadan, injuring hundreds of worshippers requiring urgent medical treatment.
Penny Appeal is on the ground working directly with Al-Makassed hospital in Jerusalem to provide
much-needed critical medical aid to our sisters and brothers that were injured in the blessed month.
AL AQSA NEEDS YOU TODAY

Your Donations in Action for Palestine
Penny Appeal is helping people and hospitals in Gaza
More than ever, the people of Palestine need quality medical care. Penny Appeal are supporting the Makassed Islamic Charitable Hospital in East Jerusalem, which is the largest Palestinian non-profit, non-governmental organisation.
Founded in 1968, Makassed has grown into the leading medical centre in Palestine, equipped with 256 beds and 13 different wards. It is also the only Palestinian healthcare facility providing access to a Neonatal Intensive Care Unit, which Penny Appeal are helping to expand.
Donate now, and help Penny Appeal support Neonatal, independent healthcare in partnership with the Makassed Hospital.