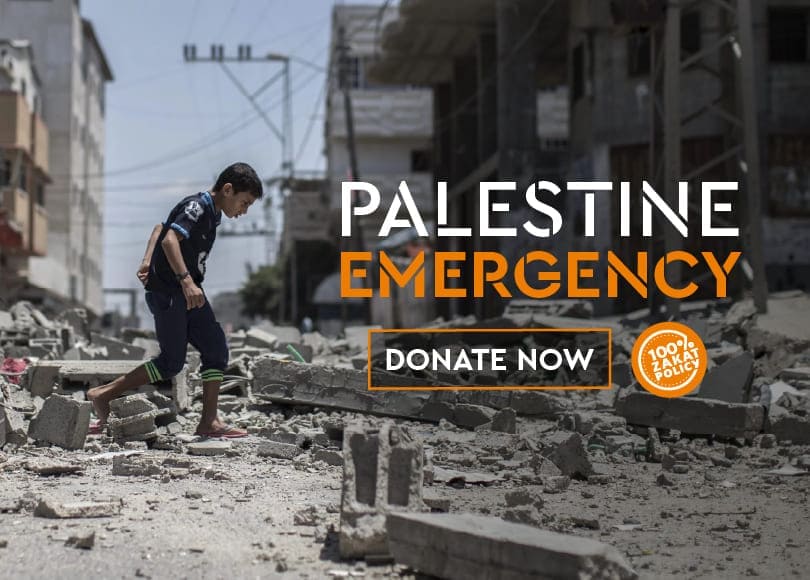 Penny Appeal is helping people and hospitals in Gaza
More than ever, the people of Palestine need quality medical care. Penny Appeal are supporting the Makassed Islamic Charitable Hospital in East Jerusalem, which is the largest Palestinian non-profit, non-governmental organisation.
Penny Appeal is on the ground working directly with Al-Makassed hospital in Jerusalem to provide
much-needed critical medical aid to our sisters and brothers as and when needed.
AL AQSA NEEDS YOU TODAY

Your Donations in Action for Palestine
Founded in 1968, Makassed has grown into the leading medical centre in Palestine, equipped with 256 beds and 13 different wards. It is also the only Palestinian healthcare facility providing access to a Neonatal Intensive Care Unit, which Penny Appeal are helping to expand.
Donate now, and help Penny Appeal support Neonatal, independent healthcare in partnership with the Makassed Hospital.

Penny Appeal will endeavour to use your gift as requested, wherever possible. If for any reason we cannot use your donation as you have indicated, we will use it to fund similar projects in other countries or other projects in the relevant country. Penny Appeal's strategic overview and on the ground experience means it is in the best position to decide how to meet need as it arises.