Do your own challenge
You can also register your own challenge by filling in our challenges form below so we can support you, whether it's providing you with t-shirts and other resources, spreading the word or just offering help and advice.
Don't forget we're here to help you reach your fundraising goals, so just drop us a line to ask for our best tips!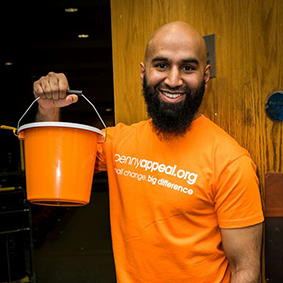 If you have any questions about our challenges, please send them to Haroon Mota, our Head of Challenge Events (haroon.mota@pennyappeal.org 07714249215)
Haroon's best moment with #TeamOrange so far was recruiting a team of over 27 fundraisers to Conquer Kilimanjaro, the highest free standing mountain in the world. They raised over £160,000 to help build deep water wells in Africa. They don't call him the "Mota-Vator" for nothing!