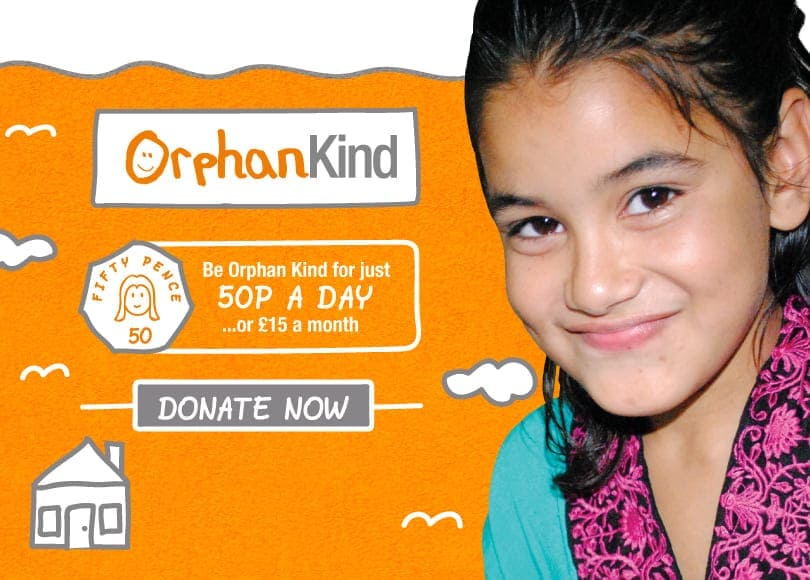 Sponsor an Orphan Today
Give vulnerable orphans the love and care they need to thrive.
There are an estimated 153 million orphans in the world. These children have experienced more heartbreak in their short lives than most of us could ever imagine – and for millions of children in developing countries, losing one or both parents can lead to a life of poverty and abuse.
You can sponsor an orphan and provide them with nutritious meals, clothes, essential healthcare and education.
What Orphan Sponsorship can provide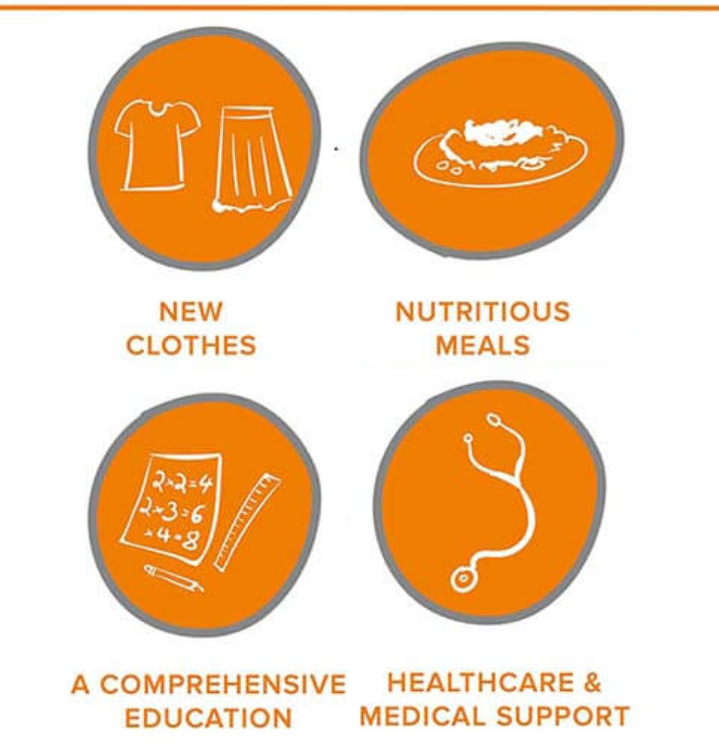 With your support, we can make sure that orphans in need and vulnerable children get all the opportunities you'd want for your own little ones.
When you sponsor an orphan, you'll be helping an innocent child build a better life for themselves. Orphan charity provides orphans in need with a way to break free from the poverty cycle for good, so please help these children who cannot help themselves.
Do something amazing today.

Sponsoring an Orphan is a gift that keeps giving
Sponsoring an orphan is one of the most rewarding acts of charity you can do; from seeing your sponsored child blossom in their new life to the rewards Allah (SWT) will shower upon you for your orphan charity.
When you sponsor an orphan with OrphanKind, you will change a child's life forever and gain Sadaqah Jariyah – ongoing rewards – throughout your life and in the Hereafter.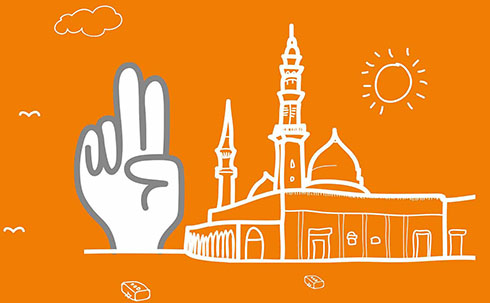 Sponsoring an Orphan in Islam
The Prophet (ﷺ) was reported to have said:
"The one who cares for an orphan and myself will be together in Paradise like this," and he held his two fingers together to illustrate.
The Qur'an couldn't be clearer about our responsibility as Muslims to show compassion and care for orphans; orphan charity is one of the most blessed ways to honor Allah and give vulnerable children all the opportunities and love they deserve.
The Legacy of OrphanKind
Many orphans unfortunately fall prey to petty crime, child labour or human trafficking. The legacy of being orphaned can be poverty, crime and extreme trauma. But the legacy of being OrphanKind?
That's a legacy of a child overcoming the odds, being loved and cared for and building a better future for themselves and their communities.
It's a beautiful gift to care for a child, so please sponsor an orphan today!

Your sponsorship helps provide nutritious meals, clothes, healthcare and education, giving a vulnerable orphan the chance to break out of poverty.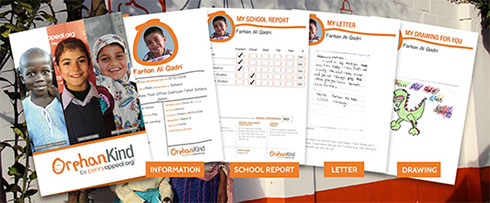 OrphanKind Welcome Pack
You'll receive a welcome pack so you can get to know your sponsored child a little better, and every year we'll send you a feedback report so you can see exactly how your support is improving their life.
Penny Appeal will endeavour to use your gift as requested, wherever possible. If for any reason we cannot use your donation as you have indicated, we will use it to fund similar projects in other countries or other projects in the relevant country. Penny Appeal's strategic overview and on the ground experience means it is in the best position to decide how to meet need as it arises.