Pakistan Cyclone Biparjoy Emergency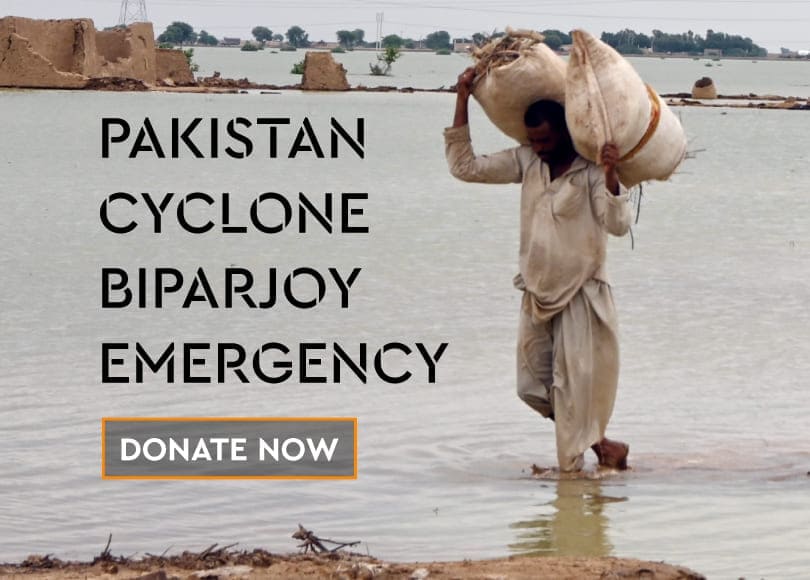 Emergency Alert, Urgent Support Needed for Cyclone Victims
After experiencing some of the worst floods the world has ever seen in 2022, Pakistan is now facing a deadly cyclone.
Officials have said that at least 28 people, including 8 children have died so far, with more casualties expected.
They need our help now!
We're on the ground in Pakistan, distributing aid to those who have lost everything.
Cyclone Biparjoy has already caused multiple fatalities, destroyed homes, and broken the hearts of civilians.
We need your help to reach as many people as possible; their lives depend on it.


The Consul General of Pakistan helps charity raise over £1 million for victims of Pakistan Floods
The Consul General of Pakistan has been working with Penny Appeal and has helped to raise life changing funds for communities affected by the devastating floods across Pakistan.
The Consul General of Pakistan, Mr Ibrar Hussain Khan, honoured the charity's efforts to support the people of Pakistan by attending their fundraising dinners as the Chief Guest of Honour, and making a special guest appearance on the charities live appeals which were aired on British Muslim TV.
Mr Khan has played a crucial role in driving the compassion and generosity of the public to secure more funds and extend Penny Appeal's provisions across Pakistan, and our Founder, Adeem Younis, was honoured to meet with him and hand over this £1 million cheque, that is being used to provide communities across Pakistan with life changing aid.
Emergency aid for Pakistan


Penny Appeal is on the ground across 15 districts of Pakistan, working tirelessly to support those suffering.
So far, we have:


Helped over 50,000 people with medical assistance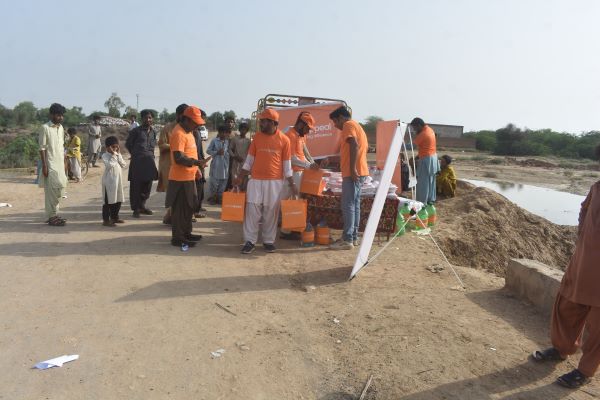 Provided food to over 36,000 individuals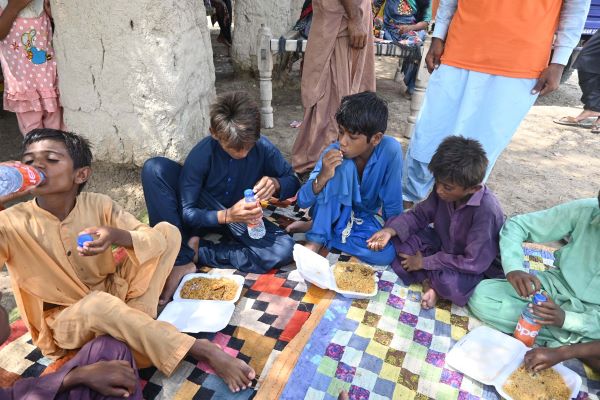 Supplied 170,000 litres of clean safe drinking water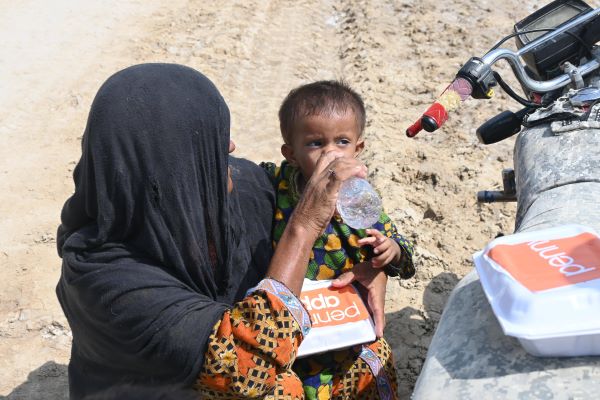 Provided over 1,000 shelters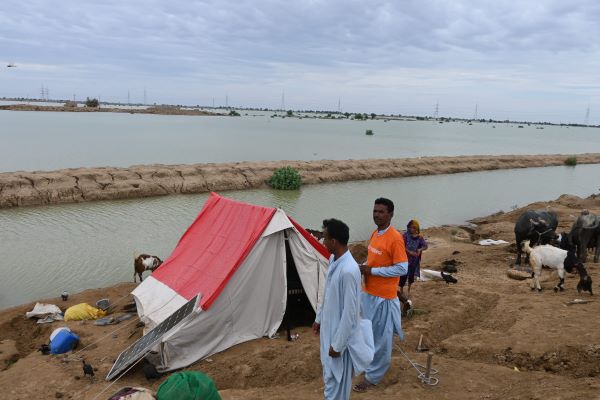 But we must do more!
Please help today, your donations are saving lives!
International icon and award-winning Ms Marvel Pakistani actress, Mehwish Hayat, has launched a global appeal for help in the wake of the catastrophic floods affecting her home country of Pakistan.
BBC News
Check out Mehwish Hayat's latest interview with BBC News, and her heartfelt plea to support the people of Pakistan.
BBC World News
Mehwish Hayat speaks to BBC World News about how difficult it is for us to comprehend the true scale of the disaster in Pakistan while one third of the country is under water.
Sky News
Watch Mehwish Hayat on Sky News speaking about the dire situation in Pakistan and Penny Appeal's work on the ground.
Save lives in Pakistan




Families have lost absolutely everything and are now at risk of catching and spreading diseases. We are working to serve those in desperate need, but we need your help. Please donate anything you can to support this heart-breaking cause, your donations could be the difference between life and death.
The Prophet Muhammad (ﷺ) said: "Whoever relieves a Muslim of a burden from the burdens of the world, Allah will relieve him of a burden from the burdens on the Day of Judgement. And whoever helps ease a difficulty in the world, Allah will grant him ease from a difficulty in the world and in the Hereafter.'' – Tirmidhi.
Penny Appeal will endeavour to use your gift as requested, wherever possible. If for any reason we cannot use your donation as you have indicated, we will use it to fund similar projects in other countries or other projects in the relevant country. Penny Appeal's strategic overview and on the ground experience means it is in the best position to decide how to meet need as it arises.