Pakistan Floods Emergency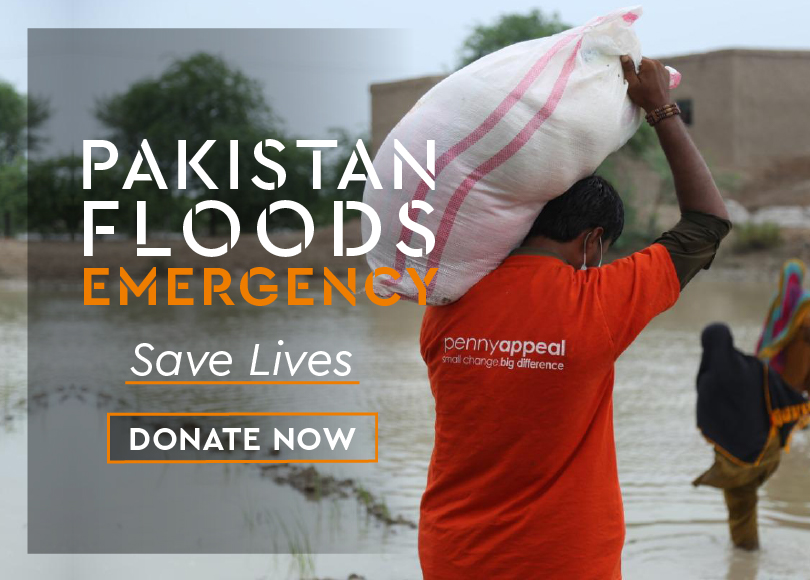 Pakistan Floods Emergency
At least 134 people have lost their lives in deadly monsoon floods.
Heavy monsoon rains have poured through Pakistan this August, causing vicious flash floods to rip through a number of communities in Sindh, Karachi and Khyber Pakhtunkhwa.
More than 200 villages have felt the effects of this year's monsoon season, with thousands of people losing their homes, belongings and entire livelihoods in the floods. In Dadu, buildings have been destroyed and crops have been completely swept away. Karachi, Pakistan's largest city, has experienced major road and infrastructure damage, as well as widespread electrical outages.
Tragically, at least 134 people have lost their lives to the rains and flash flooding, and thousands of families have been affected by this disaster. Penny Appeal Pakistan have been providing food packs, fresh water, jerry cans and hot meals to those in need, but we can do more.
Our brothers and sisters in Pakistan need our support; please say you'll be there for them.

Flood Relief for Pakistan
The downpours in Pakistan this August have been record breaking, leaving a wave of devastation in their wake. The city of Karachi alone, which is home to more than 23 million people, has experienced over 484mm of rainfall so far – more than they have ever experienced in the last 89 years.
Vehicles were washed away in the floods, people were forced to abandon their homes and entire communities have been submerged, as streets turn to rivers in places like Karachi, Dadu and more.
All throughout Sindh, people are in dire need of support. They are stuck in the aftermath of these monsoon rains, and are living in dread because it is more than likely that further rainfall is coming their way. In Pakistan, monsoon season runs from July through September, so it is vital that we get support out to those who need it before more heavy rainfall should occur, worsening an already frightening situation.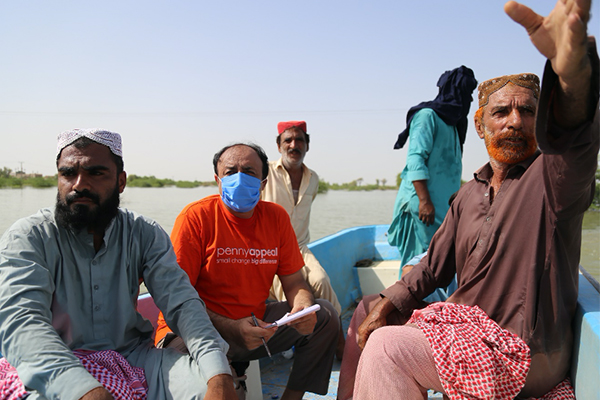 Penny Appeal Pakistan is working to organise relief support for the victims of these deadly flash floods and provide essential aid to those who need it most with the help of our partners on the ground. So far, we have provided hundreds of vulnerable people with hot cooked meals, delivered food packs, provided clean water and distributed jerry cans for people to collect water with.
We are now focusing on constructing shelter for the families who have lost their homes in the floods and distributing even more food packs to those in need. In times like these, help from humanitarian organisations like Penny Appeal could be life-saving; your help could be life-saving. Make a donation today to provide nutritious food packs and permanent shelter for families affected by the floods.

Send your support to Pakistan
Many families who have been caught in this flooding have lost everything they own and with the threat of COVID-19 still on the rise in Pakistan, they urgently need our support to get back on their feet and begin rebuilding their lives. Right now, Penny Appeal are providing people with nutritious food packs and clean water, and constructing permanent shelters in Karachi.
Penny Appeal and our partners on the ground are working tirelessly to ensure that help is on hand for the people of Pakistan, and with your support we can assure that their health and wellbeing are cared for throughout this crisis.