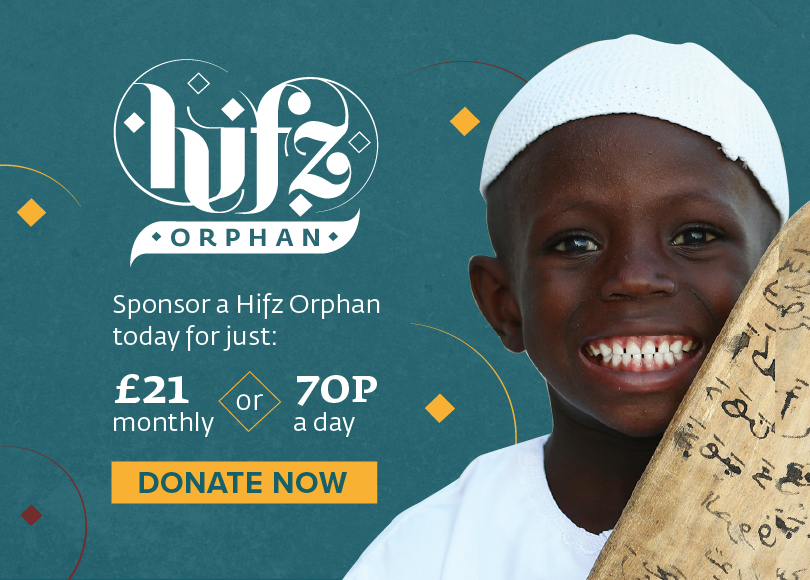 Sponsor a Hifz Orphan
There's a reward in caring for an orphan. There's a reward in helping a child become Hafiz.
Supporting a Hifz Orphan is a blessed opportunity to aid in a child's development and education while helping them grow closer to Allah (SWT) through the Holy Qur'an. You can sponsor an orphan today for just 70p a day, and aid them on their journey in becoming a Hafiz of the Holy Qur'an.

What is hifz orphan sponsorship?
Hifz Orphans a unique three to six-year sponsorship based on the kind of support we would like for our own children, along with Islamic religious guidance that is proven to have a lasting impact on the lives of Muslim children. The programme gives children the skills needed to succeed in later life with character building, tarbeeyah, mathematics, and literature. All in a positive, fun, and enriching environment.
You can support an orphan to become a Hafiz of the Holy Qur'an for just 70p a day.
This provides: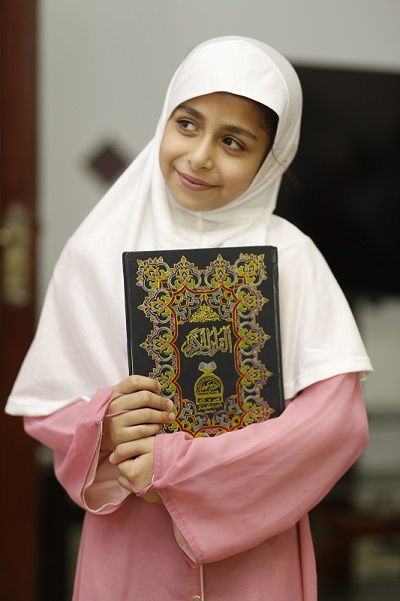 Hifz Orphan is our unique three to six year sponsorship programme that supports orphans in reading, learning and memorising the Holy Qur'an and gives them the quality care they need to build brighter futures
100% Zakat - Hifz Orphan Sponsorship
Hifz Orphan sponsorships are a part of our 100% donation policy. This means your donations will go directly to those who need it most.
How do our Hifz Orphans learn the Qur'an?
Hifz classes are small and led by experienced teachers using modern techniques with a child centric approach that focusses on the individual child's progress and unique rate of learning because every child is different and every child matters.
Phase 1
By the end of year three, children will have typically completed their Phase 1 Hifz programme and can recite with beautiful tajweed alongside age appropriate tutoring in Mathematics and English.
Phase 2
Phase two focusses on the continued quality of supporting Hafiz Ul Quran ensuring retention and mastery, character building, tarbeeyah and continued development of learning to ensure the nurturing of leaders in communities.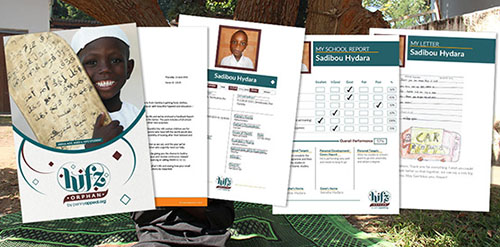 Welcome Pack
You'll receive a welcome pack so you can get to know your sponsored orphan a little better, and every year we'll send you a feedback report which also includes a CD of a selection of our Hifz orphan students reciting the Holy Qur'an so you can see exactly how your support is improving their life and future prospects.