Gain reward beyond measure
There's reward in caring for an orphan. There's reward in helping a child become Hafiz.
The reward for doing both could be immeasurable.
Hifz Orphan is a unique three-year sponsorship based on the kind of support we would like for our own children, along with Islamic religious guidance that is proven to have a lasting impact on the lives of Muslim children, giving them the skills needed to succeed in later life.
A Hifz Orphan sponsorship is a beautiful opportunity for a child to turn their life around, creating a lasting relationship that brings faith, hope, and a profound appreciation of life.



Hifz Orphan is our unique three-year sponsorship programme that supports orphans in reading, learning and memorising the Holy Qur'an and gives them the quality care they need to build brighter futures.
Hifz classes are small in size and led by experienced teachers using modern techniques. By the end of the programme, the children can recite with beautiful tajweed and they get additional support to continue in Islamic or mainstream education, or to start an apprenticeship.
All our Hifz orphans also get nutritious meals each day, clothing and school uniform, healthcare and a dedicated guardian – all in a loving, caring family environment.
With the Holy book at the core of the programme, when a child completes their Hifz Education, our students gain excellent moral values, advanced memorisation skills, and most importantly, a loving home and family. This means our children can spend less time working and more time being children.
It's a beautiful gift to care for a child and you can ensure they have the chance at a successful future, out of poverty.
"The best of you are those who learn the Qur'an and teach it to others."
[Bukhari]
You can support an orphan to become a Hafiz of the Holy Qur'an for just 70p a day.
This provides: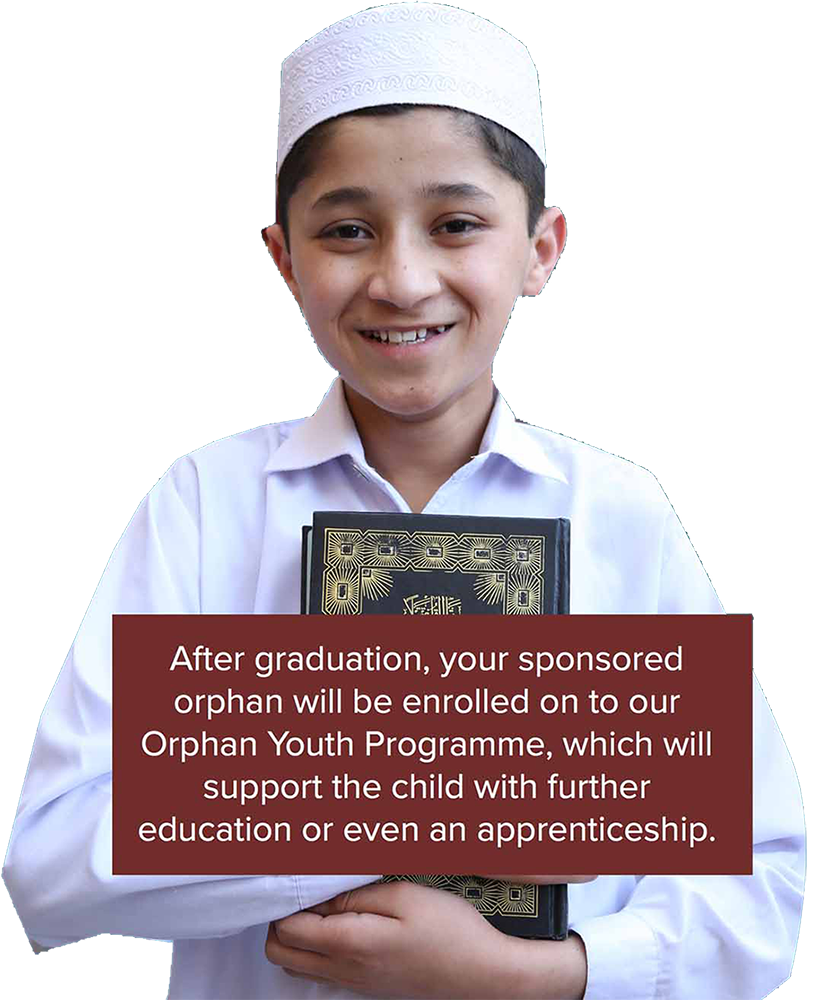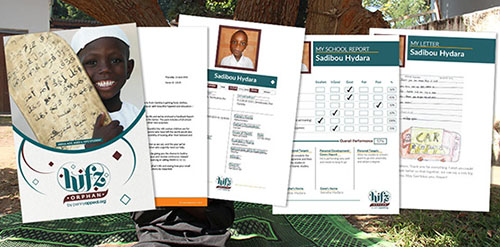 You'll receive a welcome pack so you can get to know your sponsored orphan a little better, and every year we'll send you a feedback report which also includes a CD of your child reciting the Holy Qur'an so you can see exactly how your support is improving their life and future prospects.
Hear Halima, one of our Hifz Orphans, reciting the Holy Qur'an!