Gaza Appeal

On the first day of Ramadan 2019, the people of Gaza were terrified as over 350 airstrikes hit their home.
Tragically, 25 people have lost their lives, including 2 pregnant women and 2 innocent babies.
Donate now, and help the people of Gaza re-build their homes and heal the injured.
25 Palestinians have lost their lives in the airstrikes which took place over the first days of Ramadan 2019. 2 pregnant women and 2 babies were among the people who died, through absolutely no fault of their own.
We are on the ground in Gaza, providing ongoing medical supplies, food, water, fuel and sustainable projects which will help Palestinians build a brighter future.
The Prophet Muhammad (saw) said, "Whoever relieves the hardship of a believer in this world, Allah will relieve his hardship on the Day of Resurrection." (Sahih Muslim)
Donate now, and help relieve the ongoing hardships that the people of Gaza face.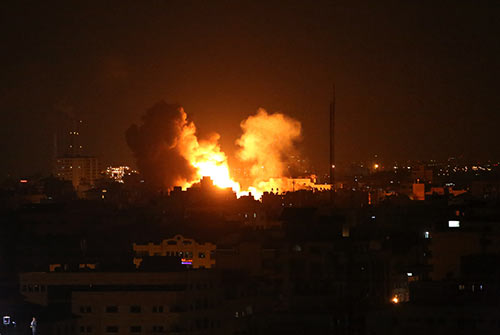 Fuel for Gaza
Over eleven years of blockade and conflict has seriously damaged Gaza's infrastructure.
Gaza's chronic energy crisis has left essential services in Gaza barely able to function, and approximately two million inhabitants with power cuts of up to 20 hours per day.
We have been working with ActionAid to relieve the electricity crisis and its impact on Palestinians, by providing emergency fuel to run water pumps, garbage collection trucks, sewage pumps and insect sprayers. So far, we've supported 327,000 people in Gaza with sustained electricity.
Please give generously and help shine a light in Gaza!
Without access to the medical aid they so desperately require, the victims have little hope for survival.
Countless others have been rendered homeless and innocent children, caught up in the clashes, urgently need protection.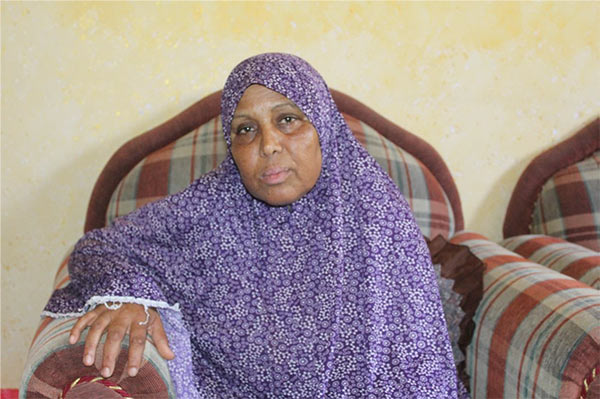 Amina is fifty-eight years old and lives in Al Moghraqah with her eight sons and one daughter.
Amina describes the severe situation women like her are facing in Gaza:
"Before the electricity crisis, life was more-or-less normal, and everything was better. Now, I am living under constant pressure due to the lack of electricity; even a simple house chore like washing has become stressful […] I am obliged to do the washing by hand. The lack of clean water supply makes it even worse; sometimes I look at my grandchildren and feel they need to shower."
"The impact of fuel shortage is making our life difficult and affecting the ability to live our life with dignity."
Donate now - help restore electricity and dignity to the people of Gaza.


With reoccurring attacks on Gaza, thousands of families are left without a father.
Widows face bereavement and emotional trauma, whilst struggling to provide for their families alone.
Penny Appeal decided to help empower these women through psychosocial support, stress management, managing finances and trauma counselling. We're moving towards a dignified, self-reliant future for women widowed by conflict, helping them achieve their goals through University Degrees and Business Start-Up Grants.
With our support and business start-up grants, these amazing women were able to overcome their trauma and graduate from University, gain full time employment and even start their own businesses.
Please give generously to help further our work empowering widows in Gaza.
Some 17 hospitals, 56 primary health facilities and 45 ambulances were destroyed or damaged, leaving people without access to medical care and support.

The ongoing struggle for survival has become a continuous nightmare
Over 100,000 people have been left homeless from the ongoing conflict that's overtaken their lives.

Food and medicine supplies are blocked from entering due to strict militant border control and daily invasions are common.

Scores of schools have been wiped out.

Over 1,500 innocent children have been orphaned.

Life-saving hospitals, primary health facilitieand untold amounts of valuable ambulancehave been destroyed, leaving people without necessary medical aid.
Infrastructure has been severely damaged, cutting off vital water supplies.
Penny Appeal is helping people and hospitals in Gaza
Penny Appeal teams are on the ground providing the life-saving aid that's desperately needed for survival
With your support, we can help to rebuild Gaza and countless shattered lives