Rebuilding Syria – Brick by Brick
After over a decade of brutal war and persecution, an estimated 6.8 million Syrians have been made refugees. A further 6.7 million are internally displaced and dependent on humanitarian aid, making this the world's largest refugee and displacement crisis of our lifetimes. As the war ravages on, Syrian families are in desperate need of finding safety and security. This year, Penny Appeal are working with our partners on the ground, inside Syria itself, to re-settle Syrian families in our unique £3,000 Syrian Homes.
"Verily, the believers are like bricks of a building, each part strengthening the other." Prophet Muhammad (ﷺ)
Your kindness is their shelter. Your generosity is their protection. In northwest Syria, more than a million people are living in temporary camps, suffering through extreme weather conditions, without income or work and without enough clean water. Most of these people are living in tents which are ill-equipped to protect them from hot summers and cold winters (as well as natural disasters such as floods) leading to many deaths in the camps every year.
Save the life of a displaced Syrian family by building them a home they can call their own.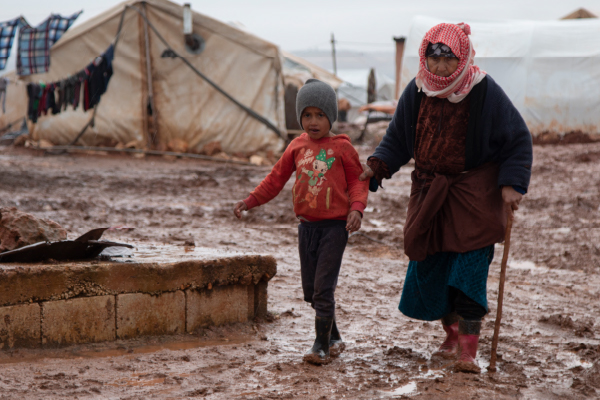 Dedicate a Syrian Home in memory of a loved one
our Penny Appeal £3,000 Syrian Home will be built with a plaque on the exterior, which can bear an inscription of your choosing. You might choose to add your own name, the name of a family member, a hadith – the choice is yours. (Please note sometimes adding a plaque is not always appropriate, in these instances we will refrain from adding a plaque.)

Why not do something incredible and build a Penny Appeal £3,000 Syrian Home in celebration of a departed loved one? Let their memory live on in the form of a life-saving shelter for our Syrian brothers and sisters.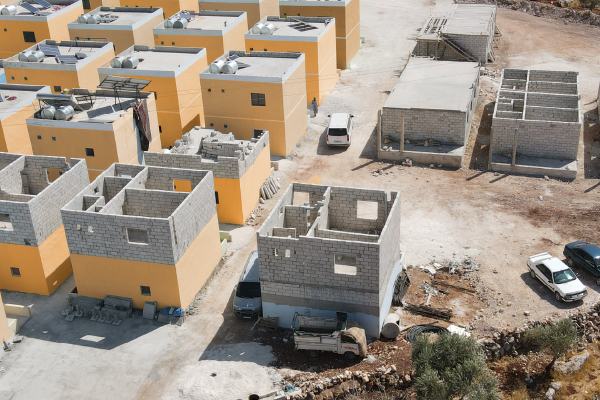 Penny Appeal will endeavour to use your gift as requested, wherever possible. If for any reason we cannot use your donation as you have indicated, we will use it to fund similar projects in other countries or other projects in the relevant country. Penny Appeal's strategic overview and on the ground experience means it is in the best position to decide how to meet need as it arises.