Feed Bangladesh
A large number of the people of Bangladesh will spend tonight hungry, not knowing where
their next meal may come from. Despite significant progress by efforts to reduce poverty in the area, the price of food is almost unaffordable to most, who do not earn enough due to rampant unemployment to provide for their families.
Your Donation Can Save Lives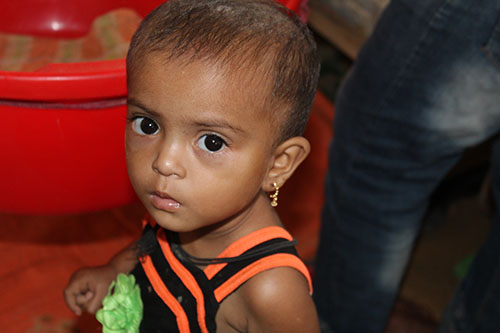 Hunger in Bangladesh
There are almost 40 million people suffering people in Bangladesh, one quarter of the people of this densely populated country, who remain food insecure, lacking reliable access to enough food to get by, not knowing where their next meal may come from.
These starving people suffer each day and night in this food crisis, with over 5 million children suffering severe complications such as stunted growth and malnutrition induced by this lack of basic nourishment.

Give the gift of food to Bangladesh for just £1
For just £1, you can help relieve the people of Bangladesh from their daily struggle against hunger. We will take your small change and make a huge difference to these people's lives, who without our help would go hungry another night.
By donating £30, you can give someone the security of a meal for every single day of a month, giving them the strength they need to get back on their feet.
With your donations, we can continue to provide food parcels to desperate people, such as the villagers of Savar & Tejgaon, in the Dakar district.
Your support will go a long way to providing for the countless orphaned children and poor, who cannot provide meals for themselves, enabling them to thrive and prosper without the worry of constant hunger.
Donate today, and help save the lives of the people of Bangladesh.
Donate today, and help save the lives of the people of Bangladesh


Penny Appeal's
Feed Our World
We are active in over 30 crisis-hit countries
*Donating to Feed Our World will help us support countless communities across the world by providing life-saving food. Your generous donation will be used to provide food for a family in one of the thirty countries we are working in, including Bangladesh.