Feed our World for LIFE!
Give a Gift that Grows
Empower impoverished families with the training and tools they need to grow their own food 365 days a year – and for just £20 a month, you could help feed a family for LIFE!
Transform Communities with Sustainable Solutions
Feed Our World 365
Give a man a fish, and you feed him for a day.
Teach a man to fish, and he'll feed himself for life.
Our sustainable food projects help people to feed themselves and their families for life, transforming entire communities for generations to come.
Our current sustainable food projects are making a big difference in the lives of thousands of impoverished families throughout Asia and Africa, by giving them the support they need to cultivate healthy and sustainable farming and gardening practices.
We provide vulnerable people with garden beds and land, training sessions on growing a variety of crops, and the opportunity to sell the produce in local markets. We also give people livestock such as chickens, sheep, and goats!
Our support extends to cities and rural villages, providing those in need with farmland and garden plots, as well as training in diversified agricultural growing methods. From land preparation to harvesting, we train people in a range of skills and provide them with all the essentials tools, seeds, fertilizers and support they need for their crops to prosper.
Our long-term green projects help provide people with a sustainable livelihood and put food on the table for years to come. The families we help used to worry where their next meal was coming from, but now they are excited to be growing and selling their own food!
For just £20 a month, you can give someone the power to support themselves and feed their family with Feed Our World 365.
Give a gift that grows today!
Our Climate Smart Villages were designed to make a sustainable change to food production for poor families in rural communities. The current Climate Smart Villages we've created in Pakistan are flourishing, giving people who are dependent on agriculture to make a living a secure means of growing food and making money.
In Vehari, Pakistan, the Climate Smart Village there has given 102 women the tools they need to cultivate successful crops and reduce vulnerability to climate change. Penny appeal leased 6 acres of land in Vehari to kick-start the agricultural livelihoods of these women and their families. Through our Women Open Schools, we taught them the techniques of farming on a small piece of land and how to get the most out of their crops.
The women learned the various developmental stages of their crops, gaining hands-on experience as they learn through doing. They were trained right from the beginning of the process; covering topics such as land preparation, seed germination, signs of disease and pests, and what to do if this problem occurs. We also provided them with all the essential tools, seeds, fertilizers and enterprise development training necessary for a flourishing and sustainable Climate Smart Village.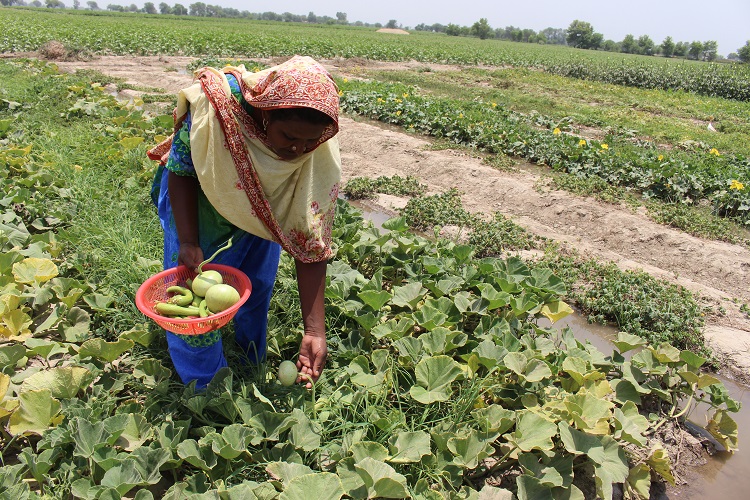 The women of Vehari's Climate Smart village were taught with a focus on cash crops, to ensure a quick turnaround of crops and that the women are able to harvest their produce regularly. This allows them to fulfil their families' nutritional needs in a sustainable way, whilst selling the surplus vegetables at their local market. They now have a dependable income, as well as enough food to maintain the nutritional needs of their families!
By learning through doing, these women are able to share their knowledge and experience with others, helping generations to come find success in their Climate Smart Village. We know our work in an area is done when the villagers no longer need our help, which is why we believe sustainable projects like this one are so important to breaking the cycle of poverty.
For just £20 a month, you can help us continue to set up sustainable agricultural projects and deliver specialist training to help provide sustainable food sources and feed people for life!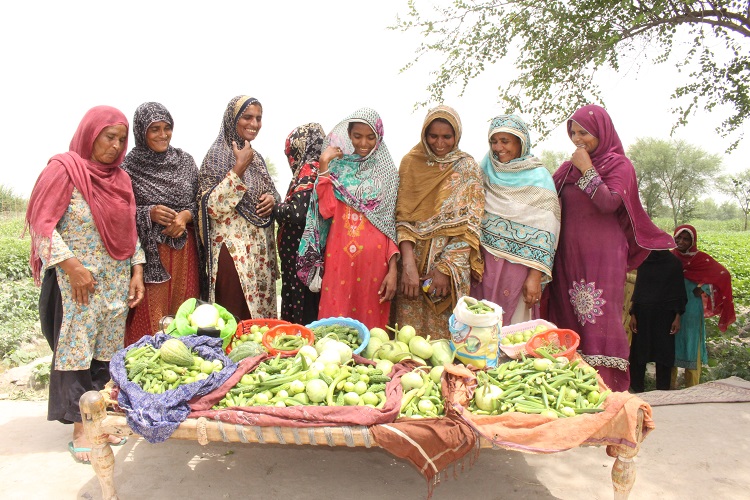 The people we worked with were over the moon with the crops they managed to grow – and for just £20 a month, you can help us continue to set up sustainable agricultural projects and deliver specialist training to help provide sustainable food sources and feed people for life!
Penny Appeal will endeavour to use your gift as requested, wherever possible. If for any reason we cannot use your donation as you have indicated, we will use it to fund similar projects in other countries or other projects in the relevant country. Penny Appeal's strategic overview and on the ground experience means it is in the best position to decide how to meet need as it arises.