Donate Food in India
India saw the worst flooding in 100 years in Kerala this year. Donate and help Penny Appeal feed the hungry and those affected for just one pound a meal.
Provide food to the people in India for just £1
Your Donation Can Save Lives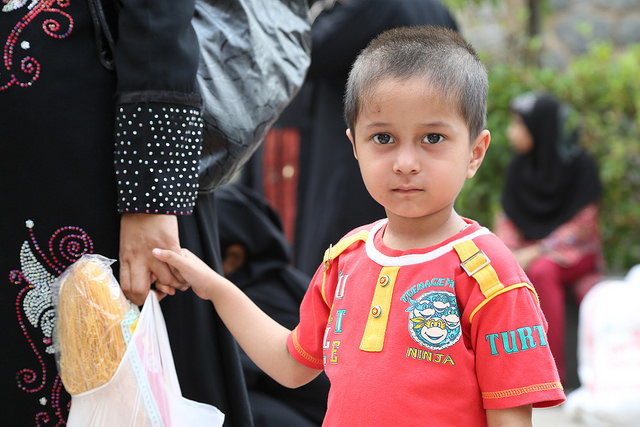 Hunger in India
India is one of the poorest countries in the world, with 22% of the population living below the poverty line. The recent flooding in Kerala, Southern India, has only made life more difficult for those most vulnerable, with more than 220,000 people left homeless.
Over 4 million children under 5 years old die every year in India due to hunger and lack of medical attention. We are working with other NGOs to reduce this figure, and there has been an impressive decline over the last 5 years. Help us reduce this figure and help feed children, flood victims and other vulnerable people for just £1 a meal.
Donate food in India for just £1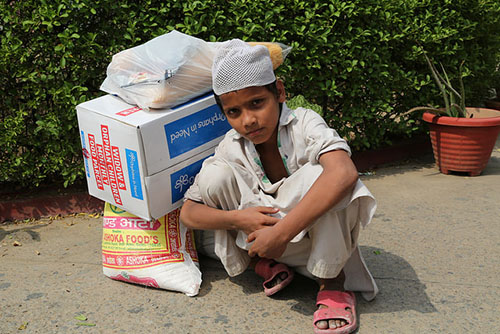 With just £1, you can help feed the hungry in India. Your small change will provide food to those who would otherwise go without, and provide a desperately needy person with a nutritious meal.
For just £30, you can help the poor, displaced and those affected by drought in India by providing someone with one meal every single day for a month.
In addition to providing daily meals, we'll be distributing food hampers, organising community iftar and suhoor programmes, gifting essential household items and clothing and providing healthcare and medicine. We will work closely with families, those most vulnerable and the people affected by severe flooding in India to help end hunger – not just for a meal, but for good.
Donate today, and help save the lives of the people of India
Penny Appeal will endeavour to use your gift as requested, wherever possible. If for any reason we cannot use your donation as you have indicated, we will use it to fund similar projects in other countries or other projects in the relevant country. Penny Appeal's strategic overview and on the ground experience means it is in the best position to decide how to meet need as it arises.