Donate Food to Nepal
The people of Nepal are in dire need of your help. As drought continues to plague the country, dangerous food shortages due to a lack of successful harvest has left over 2 million people without nourishment.
Your Donation Can Save Lives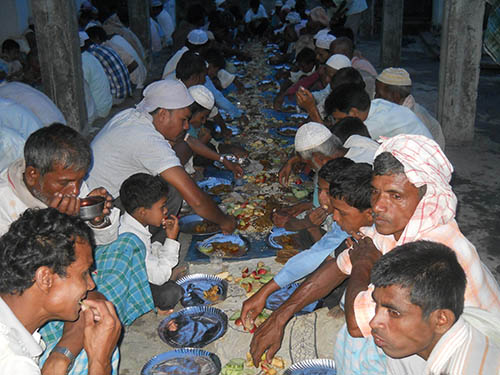 Hunger in Nepal
Nepal is in a crisis. With severe drought through the winter, a massive number of crop harvests have failed, leaving over half of the districts of the country with severe food shortages.
With severe earthquakes and extreme poverty making life hard enough for these suffering people, Nepal needs a lifeline.
With approximately 5 million Nepalese people in danger of being left without food, now more than ever we need your support to help relieve those suffering, to provide them with warm meals and nourishment.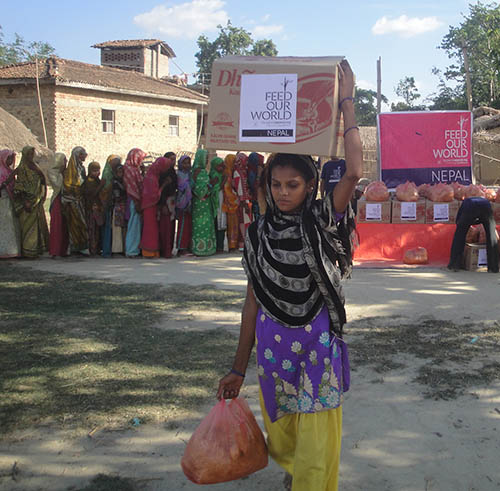 Give food to Nepal for just £1
For just £1, you can help feed those hungry in Nepal. Your small donation will provide vital food to those who would otherwise go hungry, not knowing where their next meal will be coming from.
By donating £30, you can provide someone with a meal for every single day for a month, giving them the strength and hope to get back on their feet.
Due to the low socio-economic status of the area's hungry residents, Penny Appeal will be focusing on distributing food to Baluwa village of the district of Rautahat.
This site is central to many surrounding villages and is easily accessible, enabling us to provide needy families all across the region who desperately need our support.
With your donations, we can provide needy villagers in Nepal with warm nutritious meals, so that they may know of a night without hunger.
Donate today, and help save the people of Nepal!


Penny Appeal will endeavour to use your gift as requested, wherever possible. If for any reason we cannot use your donation as you have indicated, we will use it to fund similar projects in other countries or other projects in the relevant country. Penny Appeal's strategic overview and on the ground experience means it is in the best position to decide how to meet need as it arises.