Feed Lebanon
With a vast majority of the country's infrastructure lying in ruins from the conflict that has devastated the Lebanon, food and medical supplies are running desperately low.
Your Donation Can Save Lives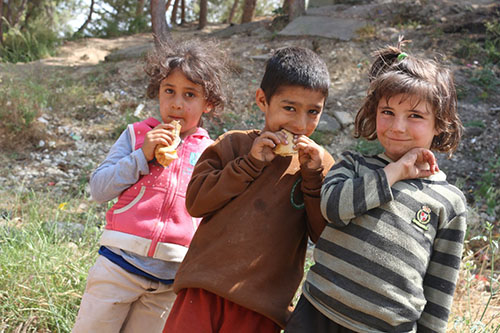 Food crisis in Lebanon
Terrorist activity and civil strife has left this small nation, still reeling from the civil war that hit the country in the last century, without any hope of recovering. With the conflict damaging major agricultural and industrial facilities such as roads and bridges, the people of Lebanon suffer under an unrelenting hunger.
Of the 5.8 million people living in the country, 25% are refugees, who have fled conflict from other countries only to find it wherever they go. Without permanent homes and a means of income, these people struggle to escape from the grip of poverty. 49% of Lebanese people have limited to no access to food, and worry about where their next meal will come from, but this figure rises to a massive 93% amongst Syrian refugees in the country.
The agricultural industry in Lebanon only yields enough food to cover 10% of consumption demand, leaving people to be forced to buy expensive imported food, most of whom cannot afford it. These poor innocent people, many of whom are women and children simply wishing to escape the never-ending conflict and hunger they face, desperately need our help!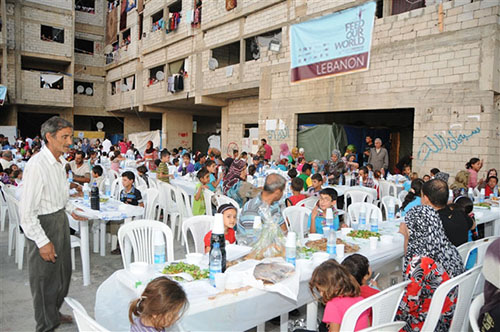 Give the gift of food for just £1
For just £1, you can help relieve the people of Lebanon from their constant struggle against hunger. We will take your small change and make a huge difference to these people's lives, who without our help face starvation on a massive scale.
By donating £30, you can give someone the security of a meal for every single day of a month, giving them the strength they need to get back on their feet.
With your donations, we will provide thousands of people in Lebanon, weary from the nightmarish situation they face, with vital food packages.
Your support will go a long way to providing urgently needed food supplies for the countless numbers of impoverished suffering people in the country, who cannot provide meals for themselves, enabling them to thrive and prosper without the worry of constant hunger.
Donate today, and help save the lives of the people of Lebanon


Penny Appeal will endeavour to use your gift as requested, wherever possible. If for any reason we cannot use your donation as you have indicated, we will use it to fund similar projects in other countries or other projects in the relevant country. Penny Appeal's strategic overview and on the ground experience means it is in the best position to decide how to meet need as it arises.