Donate Food to Somalia
Decades-long conflict, drought, and famine has left the people of Somalia facing an unrelenting food crisis. With over 12 million people living in the Horn of Africa at risk of being affected by malnourishment and poor living quality, these people need our help.
Your Donation can Save Lives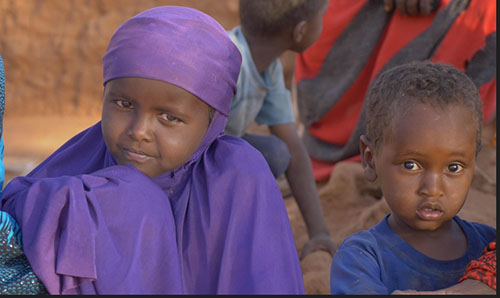 Hunger in Somalia
As of 2018, an estimated 5.4 million people in Somalia, many of whom are children, are in need of humanitarian aid, not knowing where their next meal will come from. That number will increase unless humanitarian efforts continue to provide aid to the country. Over 1.2 million children are estimated to be acutely malnourished, which can lead to defects such as stunted growth and other severe health complications.

Due to well below-average rainfalls, successful harvest rates have declined considerably and are now less than 80% of the average, leaving many impoverished crop-dependant families with little to no food. Additionally, this severe drought has halted agricultural work, leaving even more people without an income or any means by which to provide for their families.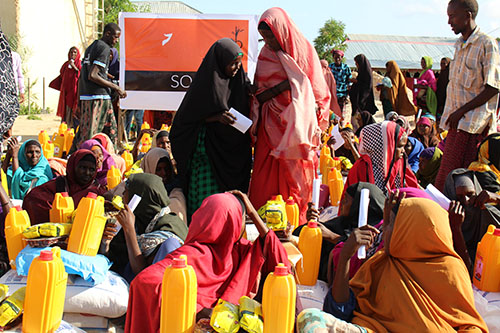 Give the gift of food for just £1
For just £1, you can help relieve the people of Somalia of their constant struggle against hunger. We will take your small change and make a huge difference to the lives of people who would otherwise face widespread malnutrition and even death.

By donating £30, you can give someone the security of a meal for every single day of the month, giving them the giving them the nutrients they need to live a healthy life.

With your donations, we will provide thousands of people in Somalia with vital food packages. We will focus our efforts on the most impoverished areas, particularly those that have been hit especially hard by this crisis, such as the city of El-Ade that has faced relentless terrorist attacks.

Your support will go a long way in providing urgently needed food supplies for the vast number of families who are experiencing extreme poverty, enabling them to thrive and prosper without the worry of constant hunger.


Donate today, and help save the lives in Somalia
Penny Appeal will endeavour to use your gift as requested, wherever possible. If for any reason we cannot use your donation as you have indicated, we will use it to fund similar projects in other countries or other projects in the relevant country. Penny Appeal's strategic overview and on the ground experience means it is in the best position to decide how to meet need as it arises.