Donate Food in Turkey
It's estimated that around 3 million Syrian refugees have fled to Turkey. Many of these refugees don't have jobs and live in poverty. Donate and help Penny Appeal feed families in need and those most vulnerable for just one pound a meal.
Hunger in Turkey
Millions of Syrian refugees have fled to Turkey for safety, which has put a lot of strain on the Turkish economy. We've been working in the town most affected by the refugee crisis, Kilis. The original Turkish population of Kilis was 94,000, but it's estimated that the number of refugees living in Kilis now is around 116,000 people.
Most of these refugees are living in poverty, with serious nutritional issues. Rent and food prices have understandably soared in Kilis, making it difficult for the Syrian families to afford to eat. We're asking for your help - by simply donating £1 you will provide a meal to those who need it most.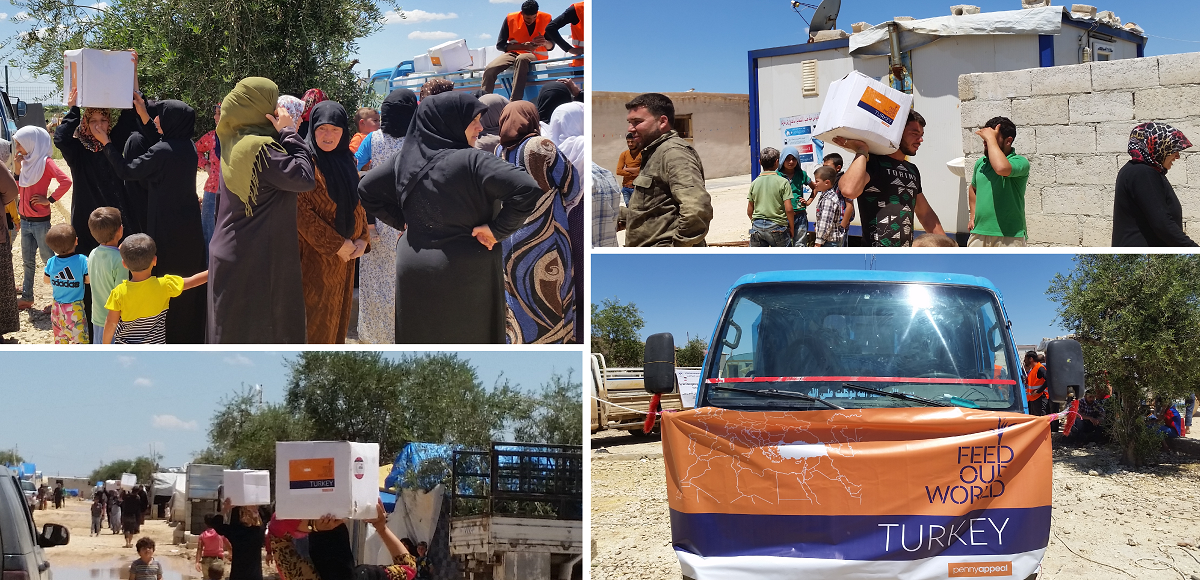 Donate food to Turkey for just £1
With just £1, you can feed refugees in need. Your small change will provide food to those who would otherwise go without, and provide a desperately needy person with a nutritious meal.
For just £30, you can help poor Syrian refugees in Turkey by providing someone with one meal every single day for a month.
This Ramadan, Penny Appeal aims to distribute over 40,000 meals to Syrian refugees struggling to survive in Turkey.
We'll be providing daily meals, we will be distributing food hampers, organising community iftar and suhoor programmes, gifting essential household items and clothing and providing healthcare and medicine to up to 16,000 Syrian families in need.
Penny Appeal's
Feed Our World
We are active in over 30 crisis-hit countries
*Donating to Feed Our World will help us support countless communities across the world by providing life-saving food. Your generous donation will be used to provide food for a family in one of the thirty countries we are working in, including Turkey.