At least 38 people have been killed and over 500 injured in Pakistan-administered Kashmir.
An earthquake measuring 5.8 on the Richter scale struck Pakistan-administered Kashmir on 24th September, causing serious damage to infrastructure and putting countless people at risk.
Donate now, and help Penny Appeal provide those affected with urgent food, water and emergency shelter.
The Current Situation in Kashmir
Mirpur City, in Azad Kashmir, has sustained extreme destruction, with deep cracks in the roads, vehicles tossed to their sides and buildings seriously damaged.
The tremor has destroyed homes, businesses and livelihoods in the village of Saang. 7,000 homes have been damaged by the tremor, and over 1,500 are completely destroyed leaving thousands of people homeless.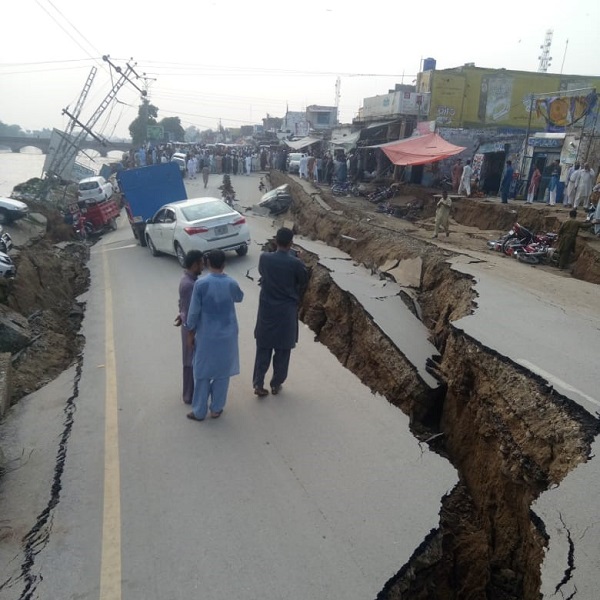 Neighbouring villages, such as Sang Nakka and Saang Hill have also suffered extreme damage.
We spoke to local people and organisations in Kashmir, and found that the most pressing issues are;
The growing lack of food and the destruction of livelihoods
The inability to access clean water, which increases the risk of the spread of diseases such as cholera and diarrhoea.
Shelter and blankets for people who have lost their homes
Donate now to help us provide urgent care and support to people who have experienced this terrifying earthquake in Kashmir.
How Your Donations Are Helping Kashmiri People Heal

Penny Appeal Pakistan's Emergency Response Team was deployed within two hours of the disaster, spending the night communicating with local government to make sure that our response was targeted and effective.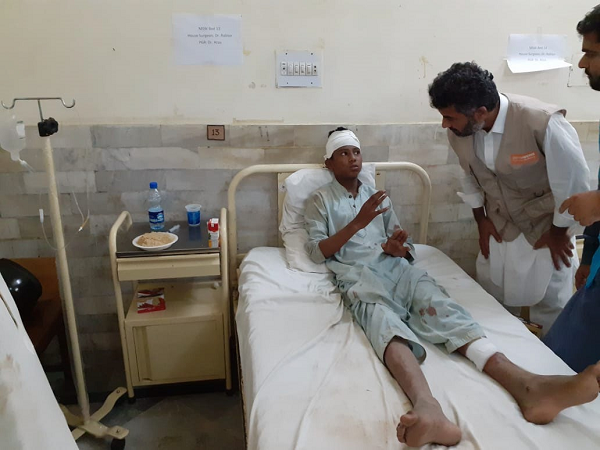 Since the Kashmir earthquake struck, Penny Appeal have distributed:
Local staples such as lentils, flour and rice which have plenty of calories and nutrients to feed a family of up to 7 for two weeks!
20-24 litres of clean water to these families, helping them stay healthy and hygienic.
Thank you for your incredible generosity!
With your help, we have reached 1,841 people with vital food packs and water.
Please keep donating, and help us rebuild and protect lives in Kashmir.
Penny Appeal will endeavour to use your gift as requested, wherever possible. If for any reason we cannot use your donation as you have indicated, we will use it to fund similar projects in other countries or other projects in the relevant country. Penny Appeal's strategic overview and on the ground experience means it is in the best position to decide how to meet need as it arises.