Forgotten Children
There is a silent crisis taking place around the world.
Donate today to help homeless children.


A Chance at Childhood


Thousands upon thousands of forgotten children are living in abject poverty, many of them facing the fight for their survival alone. These children are exceptionally vulnerable to exploitation because of their circumstances, with physical, psychological, and sexual abuse being a very real threat.
Instead of being able to enjoy a carefree childhood, full of laughter and play, they are forced to grow up well before their time. There are countless forgotten children with no one to care for them out there, right now living dangerously on the streets, but you can help save these children and fight child poverty.
Penny Appeal is working in Asia, Africa and the Middle East to get these susceptible children out of danger, fast.
We are also working hard to keep these children safe and protected from the coronavirus.
These street children have been robbed of their innocence and their childhoods; they need your help to get off the streets and into a safe place.
Supporting Children in Senegal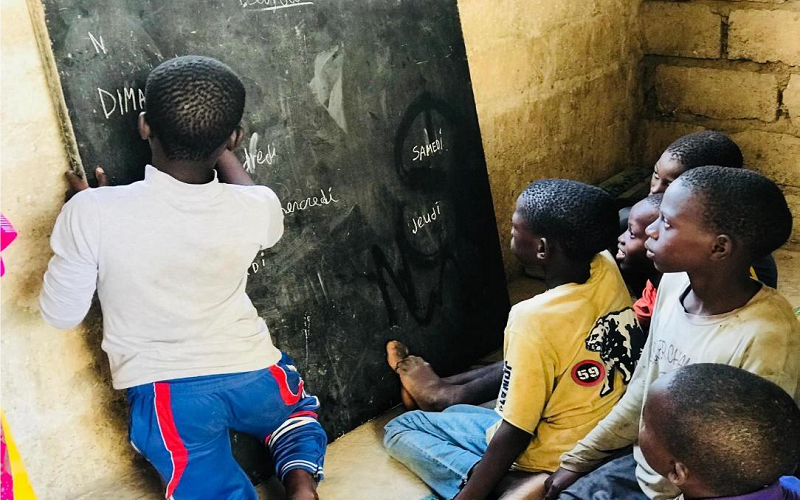 In Senegal's capital, Dakar, it's estimated that nearly 50,000 children spend their days begging on the streets, and 90% of these children are from local Daraas, Koranic schools in the area.
Children are sent to Daraas to learn the Qur'an and be looked after by the Koranic masters there, but without a formal education or use of a proper curriculum, many children remain illiterate and face a life of poverty and vulnerability when they leave the Darass. These schools often offer very harsh living conditions, inadequate access to healthcare and very meagre food portions, so children are forced to beg on the streets to provide for themselves.
Our Forgotten Children appeal is working in Senegal to help support and care for these vulnerable children by raising awareness of their rights within the Daraas, providing them with a holistic education, improving their living conditions, supplying them with proper healthcare and creating a safe space for the children to play and socialise.
We are currently working with 100 children in Dakaar, to get them off the streets and give them all the opportunities they deserve for a brighter future; educating them, treating them with respect and assuring that their lives at the Daraas improve. In addition to caring for the children, we are also making sure the Daraas and the community at large understand the rights of these children, and educating them on other vital issues to raise awareness of how the children should be treated. One young boy, who was recently taught to read, shared his joy with us, "Before the project, we had no idea how we read, we now know what we didn't know before. That is amazing."
Due to the coronavirus pandemic, we have tailored our work with vulnerable children in Senegal.
In an ingenious move, our partner - United Purpose - is supporting a local women's group who make soap, bleach and other essentials. The sale of these essentials will provide a livelihood for these women, and the money earned will also provide food which is being regularly distributed to Koranic schools.
Our partners and volunteers are also working hard to educate the children, vulnerable women and local community about the virus and how to protect themselves from it.
Alhamdulillah - we are now supporting women's empowerment and forgotten children in Senegal!
Give your support to vulnerable children in Senegal, help them stay safe and have the childhood they deserve.
Loving Homes for Street Children in Morocco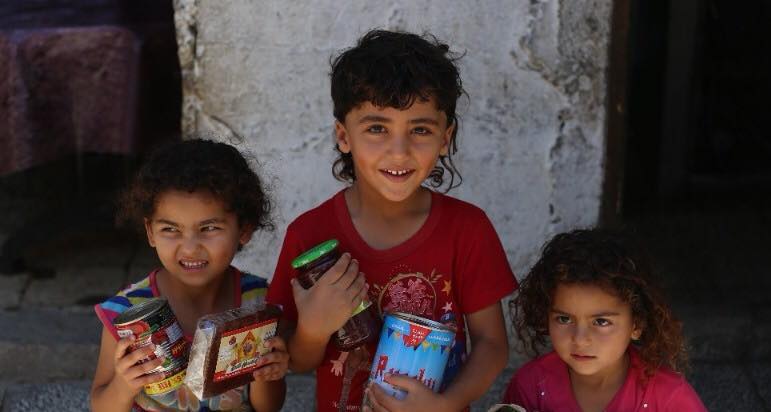 Our latest project is an outreach service for street children and those in vulnerable situations, based in Morocco. Specially trained social workers will work with the children and their families to reintegrate them into formal education, tackle any health or substance abuse issues, and find a safe and appropriate care situation for each individual child, may that be with their own family or with a foster family.
Every orphan deserves a family and this project will make sure they get one!
Many of these street children have been severely traumatised and are very distrusting, but with the help of our highly skilled Outreach workers, who aim to establish friendships and gain the trust of these homeless children, we can get them into our Centres and off the streets. At the Centre, they will be given clean clothing, food, medical treatment, counselling, schooling, and most importantly a safe harbour.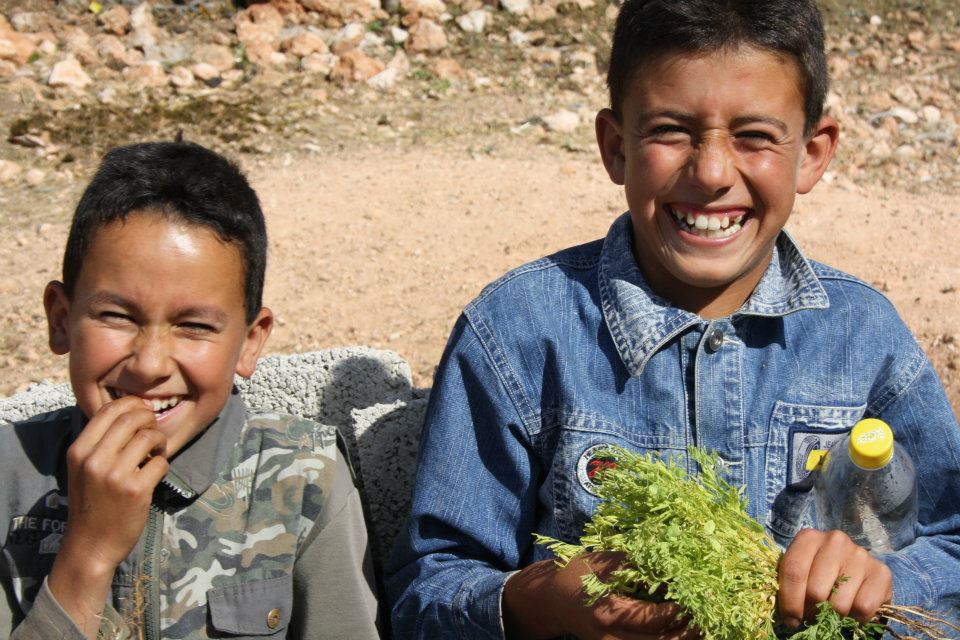 Once the children are out of harm's way, we focus on finding the best long-term care for them. Wherever possible, we reunite children with their families, providing them with food, education, and the support they need to reintegrate.
Where this is not possible, we place the children with foster care families that will nurture and care for them just as a parent would. We continue to support them with any emotional, social, physical, and psychological difficulties throughout this transition period.
Currently, 54 homeless children have been taken off the streets and moved to our Centres. We continue to work with these children, their families, and the foster care families in order to give them a real chance at building a successful future.
Protecting Children in Pakistan
There are an estimated 1300 communities residing in the Punjab province, the slums of Lahore city housing the majority of them. Basic healthcare, sanitation, and education are extremely lacking in the slum communities of Pakistan, contributing to the poor living conditions of the homeless children who are forced to live there.
Penny Appeal is taking action in Lahore to fix these issues by reaching out to street children, helping them gain official registration, obtaining birth certificates, and supplying a non-formal education that will set up a foundation for learning for these homeless children. Additionally, we provide child protection awareness sessions, extracurricular activities, and basic health services to help children across Punjab.
Last year, the Forgotten Children appeal successfully reached 153 children from 3 communities with this vital help, and provided 210 medical health check-ups for street children and their families. With your support, we have now been able to expand our project to reach more communities and continue to aid these homeless children in the battle against child poverty.
Please continue to give generously, so we can help even more street children in Pakistan!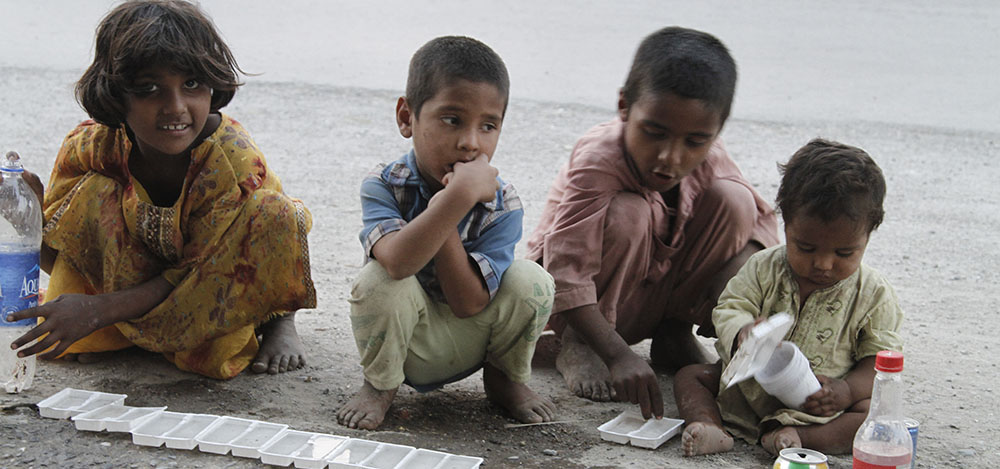 Educating Street Children in Lebanon
Penny Appeal has recently completed a year-long project in Lebanon that worked to help homeless children and Syrian refugees, who were unfortunately excluded from the education system, to obtain an informal education. A range of classes were provided for the children, including Arabic, English, Maths, Hygiene Awareness, Sports and other exciting activities, as well as psychosocial support being supplied for the children and their families. This project also offered support to the children's parents, in addition to distributing healthy meals and regular hygiene packs.
Before attending these classes, many of the children were illiterate, but with the help of Forgotten Children they have made leaps and bounds in their education, with numerous children going on to mainstream formal schools! 30 children have benefited from this programme, being given access to the support they needed and the education they deserved.
An 11-year-old Syrian girl shared her experience with us, saying "I have always been really envious of my neighbours because I see them carrying backpacks every morning and going to school. But now I can show them that I go to school too!"
At this time, we are actively looking for funding to keep this amazing project going. A good education makes a world of difference, help us continue to change lives in Lebanon!
10 Amazing Years of Child Care

In the last 10 Amazing Years of Penny Appeal, you've helped us save over 23,000 children from the streets. You've rescued these children from homelessness and given them the chance for a better life, with an education, a foster home and all the love and care they could ask for. These children now have the chance for a happy childhood, and it's all thanks to you!


Thank you for all your life-saving donations over the years – let's rescue even more children in the next 10 years!



Penny Appeal will endeavour to use your gift as requested, wherever possible. If for any reason we cannot use your donation as you have indicated, we will use it to fund similar projects in other countries or other projects in the relevant country. Penny Appeal's strategic overview and on the ground experience means it is in the best position to decide how to meet need as it arises.