Amir Khan Foundation
Penny Appeal and the Amir Khan Foundation have completed a new state-of-the-art Orphan Village Complex in The Gambia, but the work doesn't stop here.
This complex includes a community centre and a clinic with a qualified nurse – but most importantly, it consists of ten small orphan homes for up to ten orphan children to live with a dedicated foster mother. Every home is furnished with a living area, study space, dining room, bedrooms and amazing external play area.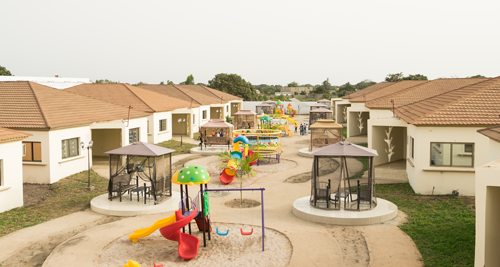 "Everyone was laughing, playing and bursting with joy! When the centre opened, they couldn't believe their eyes, and were so excited that they will be living in a luxurious, eco-friendly home"
Amir Khan
HELP BUILD MORE ORPHAN VILLAGES IN PAKISTAN AND KASHMIR
Each home will accommodate 10 children and allow them to live as siblings in as natural an environment as possible.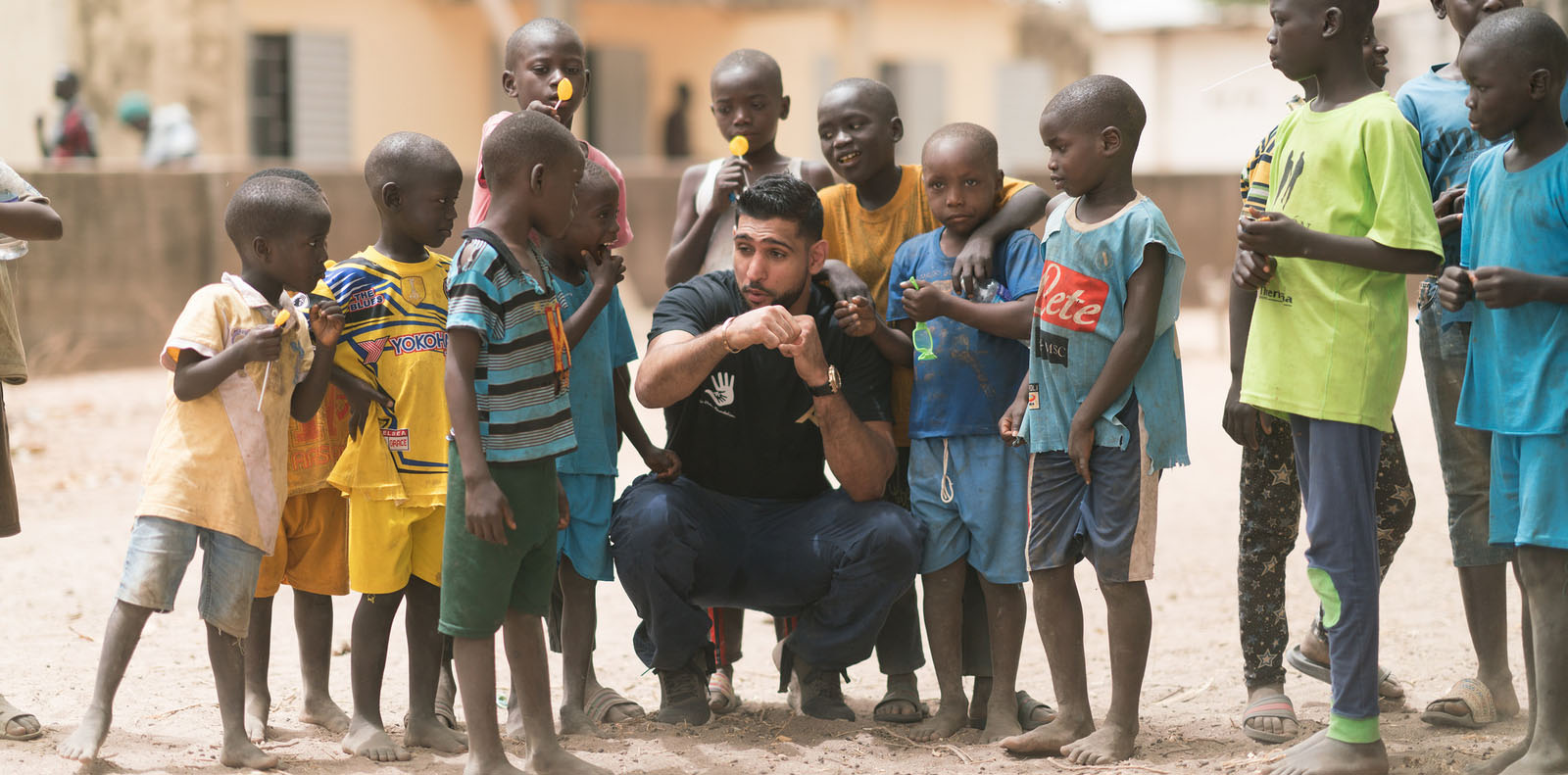 Amir Khan Foundation and Penny Appeal in The Gambia
The Orphan Village in

Gambia
The Orphan Village in Gambia consists of 10 Orphan homes, each housing 10 children who are cared for by a full-time foster mother. Every home is furnished with a living area, study space, dining room, bedrooms and amazing external play area.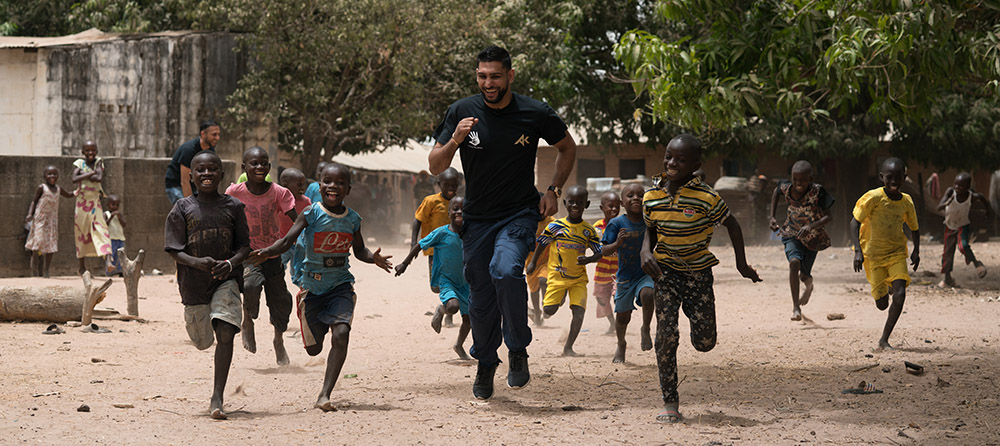 Sponsor an Orphan, change a life
The carefully constructed foster care programme ensures each child is given a fulfilling and loving childhood, catering for their physical, emotional and even spiritual well-being. Children wear new clothes, participate in extra-curricular activities and eat warm, nutritious food every single day. In addition, every single child in the orphan village will be granted a place at the best private school in the country, offering them the best start in life possible.
The Amir Khan Foundation have worked closely with Penny Appeal for several years to transform derelict land into a sustainable Orphan village which will benefit generations of vulnerable children to come. To mark the completion of the project and the opening of the Complex, an initiation ceremony was held in Gambia. Amir Khan and Adeem Younis, Founder and Chairman of Penny Appeal, were invited to unveil the centre.
Four years ago, while the project was still in its planning phases, Amir Khan visited the area with the Penny Appeal team. He met with Aisha, whose husband had tragically passed away a few years ago. Without her husband, life was extremely tough for Aisha and she was very worried for her children and how she would raise them with all they deserve in this world. The family were living in unimaginable poverty, with nothing more than a mud hut for protection. Amir Khan promised he would help her, and our Orphan Village Complex has done exactly that. Four years on, Amir is reunited with Aisha and her family. Aisha's children will be living at the Orphan Village Complex, and she is overjoyed that they will be provided with such a brilliant start in life. She was feeling helpless about her circumstances and the way her children would grow up, but now she is full of hope.
"I'm sure that at The Medina Orphan Complex these children will have the best start in life, and will shine as rising stars for The Gambia. I'm so excited to be part of the growth of these orphan children who will lead The Gambia to success."
Amir Khan
Visiting the Solar Panel and Water Centre
Donate £140 a month and make a Big difference
The Solar Panel and Water Centre in Kanjibini
Amir Khan also visited our Solar Panel and Water Centre in the remote village of Kanjibini, The Gambia. The water centre which sunlight to pump 5,000 litres of fresh water every hour, every single day and to generate electricity. The centre is providing electricity and fresh, clean water to an entire community, which includes 300 families, a local mosque and a school.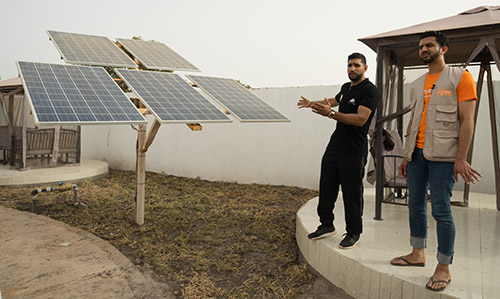 Without this magnificent solar powered water centre, hundreds of women, children and the elderly would not have any electricity in their homes. They would also lack access to clean, safe drinking water. This means women and children would have to walk miles along dangerous routes every day just to collect water for use at home. This often means children are unable to go to school, as they need to support the family by collecting water. Not only do they miss out on an education, but the paths are often dangerous, thus putting their lives at risk.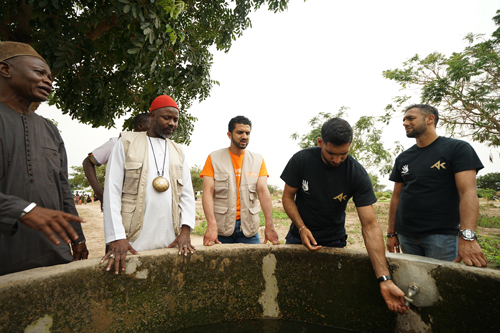 This solar panel and water centre is doing more than filling a glass with water. It is providing families and children with a brighter future full of endless possibilities.
This particular centre was built in the loving memory of Kasim Mota – late father of Haroon Mota from the UK. You too can provide water to an entire community in your name or that of a loved one.
Visiting Penny Appeal Horticulture Gardens
On his recent trip to The Gambia with Penny Appeal, Amir Khan visited our Horticultural Gardens. The gardens help provide thousands of people with a route out of poverty. The gardens provide women - mainly widows - and men, with the skills and ability to grow their own crops. These vegetables and herbs not only feed their family, but mean they can exchange or sell them, providing them with an income. Using their gardens, people are growing a whole range of exciting crops including Aubergines and African Chillies.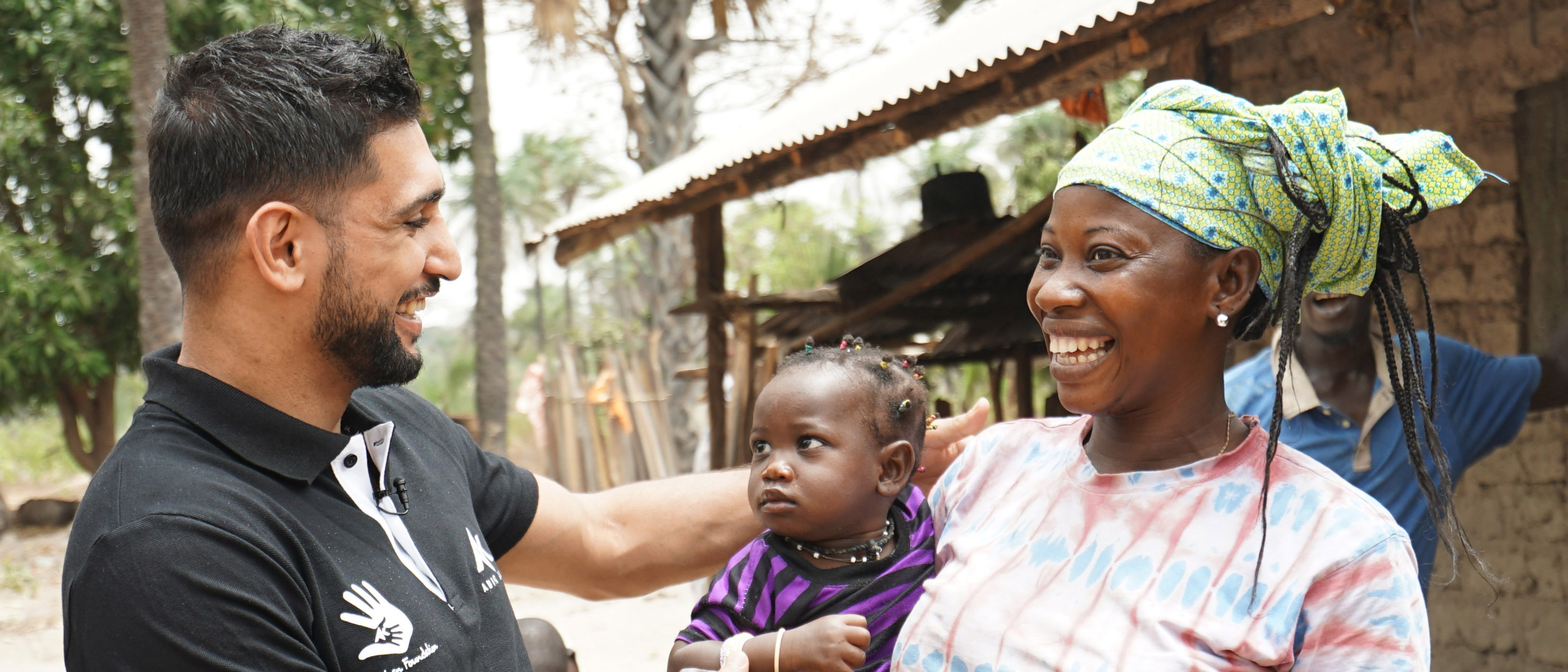 Support Penny Appeal's long-term projects


This sustainable Penny Appeal programme focuses on enabling women to become financially independent and to be able to provide for themselves. We provide regular training on new cultivation methods, for women to be able to improve their techniques and be able to make the most out of their garden. We also use our water and solar panel projects to provide water to this land, to always ensure it is as fertile as possible so those.