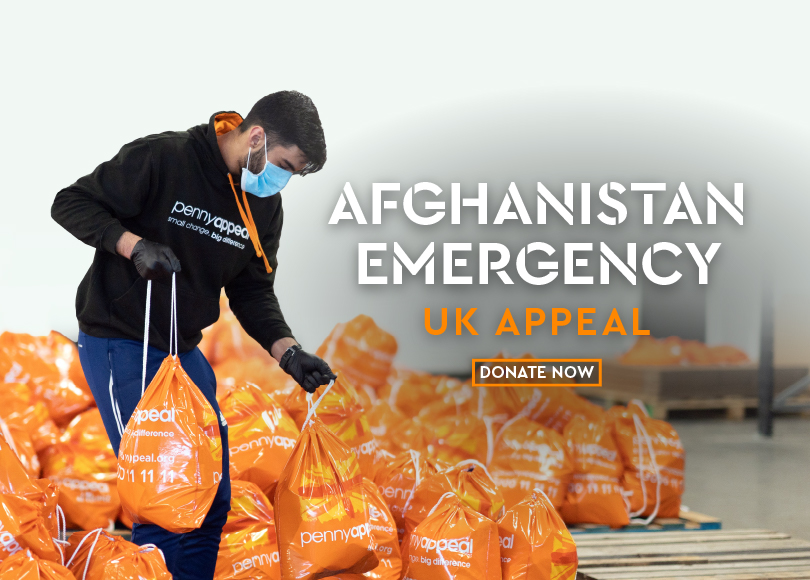 Afghanistan UK Appeal
After decades of conflict, the situation in Afghanistan has reached breaking point.
With thousands of civilians killed and injured, the escalating violence has led to the displacement of over 390,000 people who have been left with no choice but to flee their homes, and they are now in desperate need of our support.
Penny Appeal has taken immediate action on the ground by providing shelter, food and medical aid to vulnerable communities.
We are now working with partners to support families as they arrive in the UK, to ensure they are provided with the help they need having left everything they own behind.
We are supporting with shelter, food, educational items, hygiene kits and more.
Please donate and support communities arriving on our shores, together, we can give them hope by helping them rebuild their lives.
How Penny Appeal is helping families arriving from Afghanistan