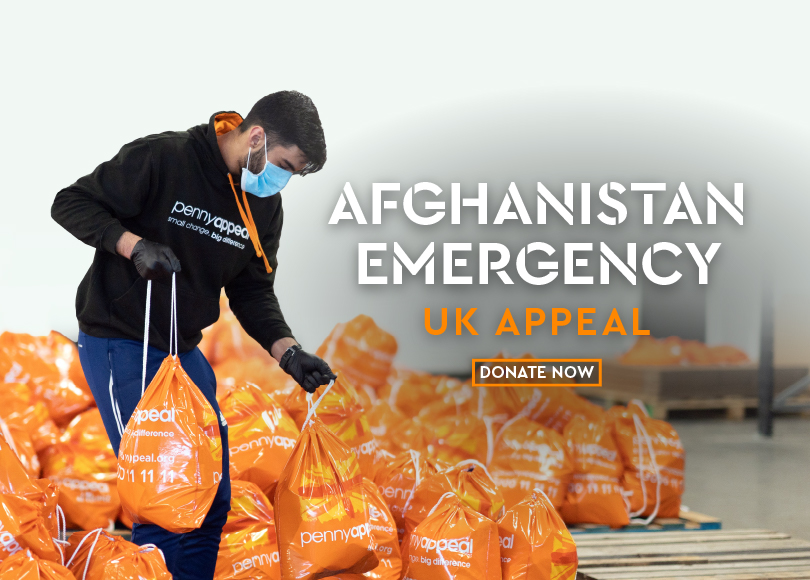 Afghanistan UK Appeal
After decades of conflict, the situation in Afghanistan has reached breaking point.
With the fall of the Afghanistan Government in August 2021, thousands of Afghans have been displaced and the UK Home Office is hoping to welcome 5000 Afghan refugees to the UK this year.

We are working with local authorities in Surrey and Manchester who are settling in families arriving in the UK. When they arrive in the UK they will have left everything behind,

Penny Appeal are providing families with shelter, food, educational items, hygiene essentials, and clothing to keep them warm

Please donate and support communities arriving on our shores, together, we can give them hope by helping them rebuild their lives.
How Penny Appeal is helping families arriving from Afghanistan