Tis the Season...for Muslims too!
Donate to provide critical aid for families this winter.
As we enter the depths of winter and we attempt to stay warm, fed, and free from Covid-19, there are millions of people that will struggle to survive the next few months. For the 736 million people living in extreme poverty, survival could be as simple as a winter blanket.
Tis the Season...to save a life.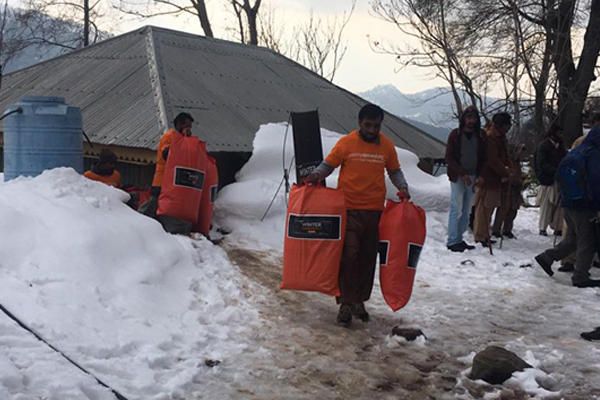 Millions of people from all corners of the globe are suffering from severe poverty and displacement; their lack of food, clothing, fuel, and shelter will make it extremely difficult to protect themselves this season.
Tis the Season to help:
The 1.6 billion people living in an insufficient shelter

The 150 million people who are homeless

The 26 million refugees around the world.

The 45.7 million internally displaced people.
It is hard to stay safe at home if you have no home.
For as little as £30 you can keep a family warm, provide basic food and hygiene or even shelter this winter.

Tis the Season...for Muslims too.
War, famine, poverty, disaster, and the continued fight against COVID-19 have taken away the basic life-saving necessities that many of us take for granted.
This winter is set to be one of the toughest on record, especially for those who are already struggling to get by. The cold can kill, and the brutal chill of winter coupled with the danger of COVID-19 is threatening the lives of millions.
Protect them from the cold, wherever they are in the world.
Penny Appeal has assessed which countries are in the most desperate need of humanitarian aid during the winter, and this year we will be working in Yemen, Lebanon, Palestine, Pakistan, Afghanistan, and the UK.
Our teams will be delivering the necessities to the families and children who are most vulnerable this winter.