Home is Not Home for Syrian Refugees in Turkey
There are around 4 million refugees in Turkey today. Over 3.6 million of them are Syrians living in cramped conditions.
After fleeing the war, these people are not equipped to handle the freezing temperatures and without proper winter clothing, warm shelter, blankets, or hygiene supplies, they are in real danger.
You can help protect refugees in Turkey today with your winter charity.
Support Syrian Refugees in Turkey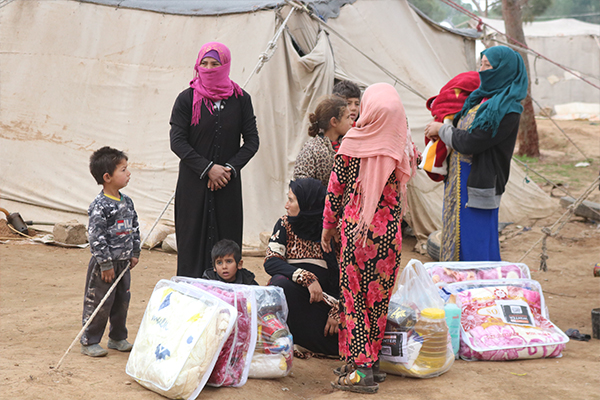 Millions of refugees have fled war in Syria, only to now be faced with bitter weather, freezing temperatures and COVID-19 in refugee camps throughout Turkey. Winter here is a great struggle for refugees and those who live in poverty; without support, many could fall ill due to the cold winter weather.
As temperatures drop to well below freezing, the cold weather in Turkey is harsh enough to threaten the health and lives of the refugees who live there. Protect lives today with your winter charity.
Home is Far Away for Refugees This Winter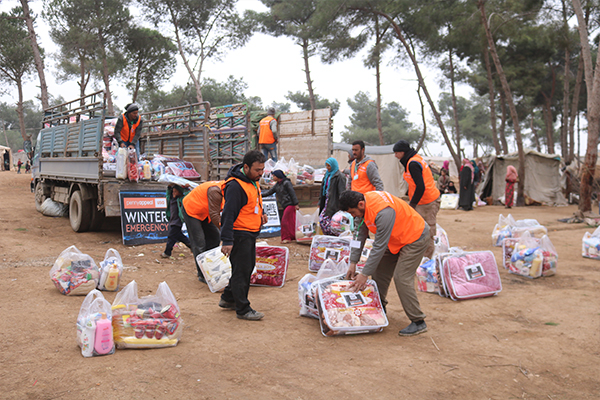 Turkey is home to the largest refugee population in the world but with such large numbers, they struggle to support all those seeking shelter; home is not truly home for these poor refugees.
Penny Appeal and our partners, International Blue Crescent, are working with refugees throughout Kilis and Şanlıurfa to make sure they are prepared for winter this year. In addition to distributing plenty of hygiene supplies to protect vulnerable families from COVID-19, we will be delivering warm clothing and winter blankets to those in need. We will also be organising home repairs for shelters that are unsuitable for the winter weather in Turkey.
Together, we can help Syrian refugees survive the frozen winter. Give your support to our Turkey Winter Appeal and help us save thousands of lives this year by donating hygiene essentials, warm clothing, thick blankets and shelter assistance.