Winter in Pakistan
29.5% of all Pakistanis live below the poverty line.

Everyday life is a struggle; but the freezing winter nights are life-threatening.
Penny Appeal are giving thousands of Pakistan's poorest families warm clothes, blankets, food, fuel for heating and essential winter shelters.


Protect Lives in Pakistan


Save lives in Pakistan this winter
Pakistan Winter Appeal
Temperatures drop below freezing at night during the winter months, and Pakistan's poorest and most vulnerable people just don't have the money to buy winter clothes or blankets. Millions of the country's poorest people live in fear that they won't make it through the winter months.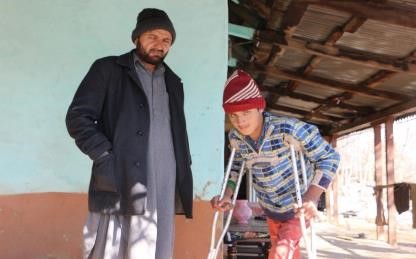 "We can't buy warm clothes or shoes for our children… I worry about my son Hamza, because he is disabled and he suffers the most in the harsh winters."

– Muhammad
Penny Appeal are on the ground right now through our Pakistan Winter Appeal, providing warm clothes, blankets, food, fuel for heating and essential winter shelters
Last year, we provided life-saving winter supplies to 1,400 people living in poverty in Pakistan – including Muhammad and his son Hamza.
Penny Appeal gave their family a Winter Kit containing blankets, warm clothes, shoes and food to last a month. Muhammad looked so relieved when we gave his family a Winter Kit, thanking us over and over again.
None of this incredible work would be possible without people like you – so thank you. Please keep supporting us, so that we can help more people this winter.
Donate to our Pakistan Winter Appeal today to protect a life.
Protect lives now in Pakistan; give a warm gift to a family in poverty.

Last winter YOU helped
19,867
people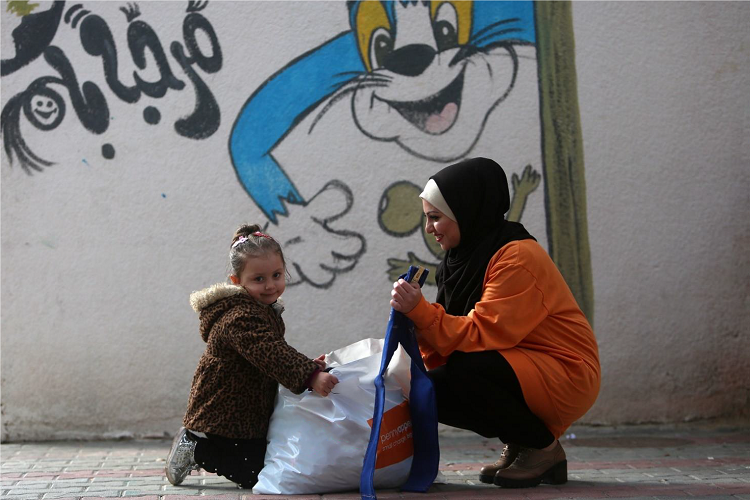 A warm coat or blanket might not seem like much to us, but a simple gift of warmth has the power to transform the lives of people like little Hala.
Last winter, Penny Appeal protected 19,867 people from the cold, thanks to the incredible generosity of people like you. We travelled to remote villages to provide Pakistani people mired in poverty with winter aid. We reached Palestinians with warmth and comfort. We gifted refugee Syrian families in Lebanon and Turkey with fuel for heaters and blankets.
We reached countless homes with winter charity, witnessed countless smiles of relief and joy. We spoke to countless families who wanted to share their gratitude with you.
Your winter charity is making a real difference to people across the world – but millions more need our help, urgently. Please give what you can to protect innocent lives from danger this winter.
Your support has meant we could help over 19,000 people around the world. Thank you!