Home is Not Home for Displaced People in Syria
6.2 million displaced Syrians are at risk this winter.
In northwest Syria alone, 2.8 million people are in urgent need of humanitarian aid. Conflict took their homes from them, and now the winter cold is putting their lives at risk once more.
With COVID-19 still a threat to people across the country, Syrian families need a way to keep their homes warm to survive
Help keep defenceless Syrians safe and warm this winter.
Save Lives in Syria This Winter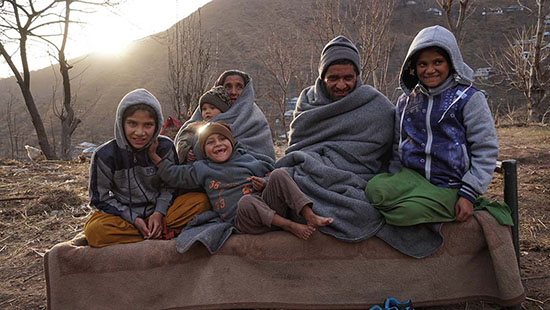 Over 6 million men, women and children are currently displaced within Syria, many with only the clothes on their back and makeshift shelters to protect them from the cold.
Prolonged periods of snow, temperatures dropping well below zero and freezing rain leave many Syrians with no means to keep their families safe and warm this season.
Penny Appeal are providing essential fuel packs to families through the Idleb Governate to stop them from freezing this winter. A warm home could be the difference between life and death for vulnerable Syrians. Make their homes a safe place to be this winter.
It's Hard to Feel at Home When You're Cold
Winters are bitterly harsh in Syria, and many families fear the drop in temperature and heavy snow. Without a warm home to escape the cold weather, many are exceedingly likely to fall ill during the winter season.
Displaced families who live in tents or makeshift shelters need help protecting themselves from the harsh elements around them. The cold can kill during Syrian winters, and without a way to warm their homes, many will suffer. Protect lives in Syria with us; donate to keep families warm.
Penny Appeal and our partners on the ground are working to make sure hundreds of families are kept warm this winter by distributing fuel to heat their homes. Fuel distributions will assure that at-risk families have enough fuel for wood fires for at least two entire months.
The heat generated from these fuel for fires will help to warm homes throughout Idlib Governate, creating a safe and healthy environment for children and their families.