Save Lives in Palestine this Winter

53% of all Gazans live below the poverty line.
Many families have no way to feed their children or keep warm this season. Families are freezing in Gaza; their homes are simply not safe this winter.
We are delivering thick blankets to keep families warm and provide those in need with hygiene kits.
Help our Palestinian brothers and sister stay safe this season.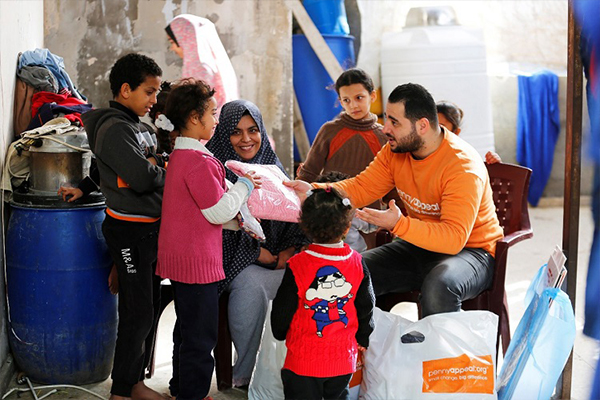 In Palestine, the winter season brings with it sub-zero temperatures and without proper shelter, vulnerable families will be unable to keep out of the cold.
Winter in Palestine leaves people extremely susceptible, and with many people not even having winter blankets to keep warm or supplies to keep them healthy, they are in serious danger of falling severely ill.
Penny Appeal are protecting lives in the Gaza Strip this winter by providing the poor and needy with warm winter blankets, hygiene kits and essential protection for homes to keep out the icy wind and rain.
Help Gazans Feel at Home this Winter
Many Palestinians will find this winter to be a great struggle, as they battle bitter weather and attempt to keep their families safe from the coronavirus. It's not only supplies that these poor people are lacking, their homes are not equipped to keep them warm either.
The heightened risks of flooding this year and temperatures predicted to drop well below freezing, many of these poorly constructed homes will not protect the families huddling for shelter within them.