Save Lives in Lebanon this Winter


More than 1.7 million refugees currently live in Lebanon.
Over 50% of the country is living below the poverty line. Winter is on their doorstep and Lebanon is not prepared.
As the temperature hits below zero vulnerable refugees and the homeless need your support to survive these life-threatening conditions.
Help protect poor families in Lebanon from the bitter cold this winter.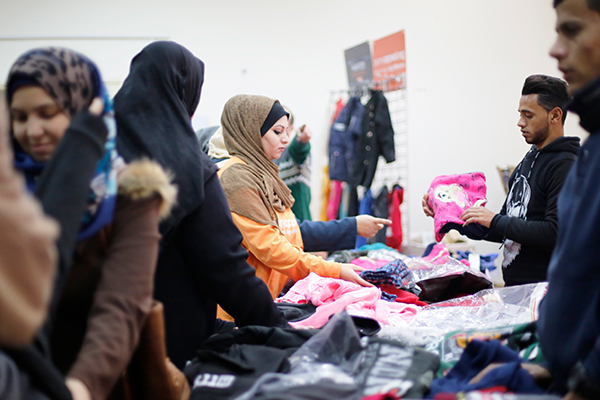 Home does not feel like home this winter for thousands of families in Lebanon who fear what the drop in temperature will mean for them.
Penny Appeal are working with our partners in Lebanon to distribute essential winter supplies to keep families warm and well fed this season.

Without a home, it's hard to stay safe - but with your help we can provide these vulnerable people with warm blankets, clothing, fuel, food, hygiene kits and other essential winter supplies to help them survive this winter.
Help protect those in need by donating vital winter supplies to Lebanon today.
Winter in Lebanon
Lebanon is in grave danger this winter.
There are more than 1.7 million refugees, including displaced people from Syria and Palestine, living in Lebanon today. These families escaped the violence they were faced with in Syria, only to be met with a new danger – the bitter winters of Lebanon. This winter will be a time of extreme hardship for both the refugees and homeless families of Lebanon as the cold, wet weather begins.
Home does not feel like home for refugees in Lebanon living in fear of freezing, starving or falling ill this winter. Freezing temperatures, biting winds and snow become life threatening to those who don't have homes to protect them from the elements around them. Without support thousands of men, women and children in Lebanon are at serious risk this winter.
Penny Appeal are in Lebanon providing food, warm clothing and blankets, hygiene kits and more to families who are struggling during this frigid season and we need your help.
Support impoverished refugees this season by making their homes a safer place to be; donate to Lebanon Winter Emergency appeal today.