Winter in Lebanon
There are more than 1 MILLION Syrian refugees in Lebanon.
76% of them are currently living below the poverty line.
These families escaped the violence they were faced with in Syria, only to be met with a new danger – the bitter winters of Lebanon.
With temperature dropping below zero and frosts setting in throughout the country, refugees need your support to survive the winter.
As simple gift of warmth this year could save a life; donate to our Lebanon Winter Appeal today.
Donate Now
Winter in Lebanon is a time of extreme hardship for many Syrian refugees. The freezing temperatures and bitter weather become life threatening to refugees who don't have proper shelter to protect them from the elements around them.
Among refugees, there is a huge rate of unemployment and many live in abject poverty. Without the funds to prepare for the cold ahead, thousands of men, women and children are at serious risk of illness this winter.
Penny Appeal is on the ground in Lebanon, ready to distribute vital winter supplies to refugees in need. These vulnerable people are in desperate need of warm blankets, clothing, fuel for heating, food and essential winter shelter if they are going to make it through this winter in Lebanon.
A Simple Gift to Protect Refugees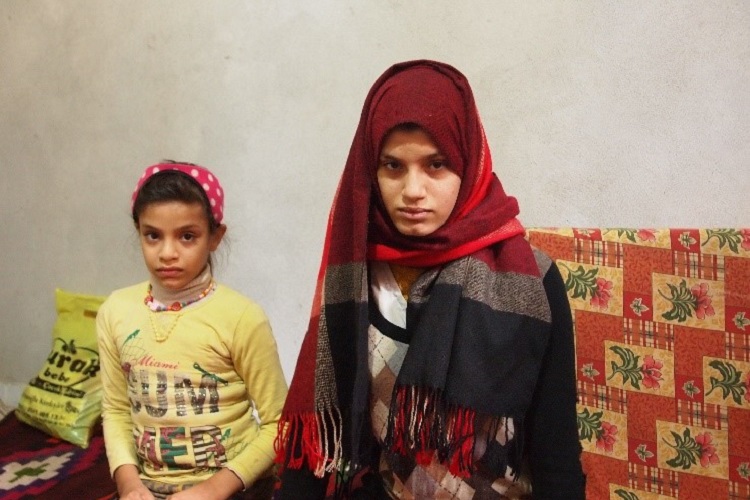 Thanks to all your generous donations, we were able to help more than 1,200 Syrian refugees in Lebanon last year, Alhamdulillah.
17-year-old Hadassah was one of the many Syrian refugees we were able to help with your support. Hadassah suffers from serious disabilities that have crippled her. She lives with her family in a shelter without a proper heater and often have very little food. Hadassah's 12-year-old sister was constantly concerned for her health because of the cold nights they faced.
She shared her worries with us, saying, "We don't really have any heat here and my sister cannot stand or move during cold nights. I worry for her; I worry that something might happen to her."
Penny Appeal was able to provide the family with fuel and food to keep them warm and well fed during the winter, easing the family's worries and making this harsh season bearable for the refugee family.
You can help more refugees like Hadassah this winter by donating to Penny Appeal's Lebanon Winter appeal.
Refugees in Lebanon need your help; donate today to protect them from the freezing cold this winter.
Please, donate now

Last winter YOU helped
19,867
people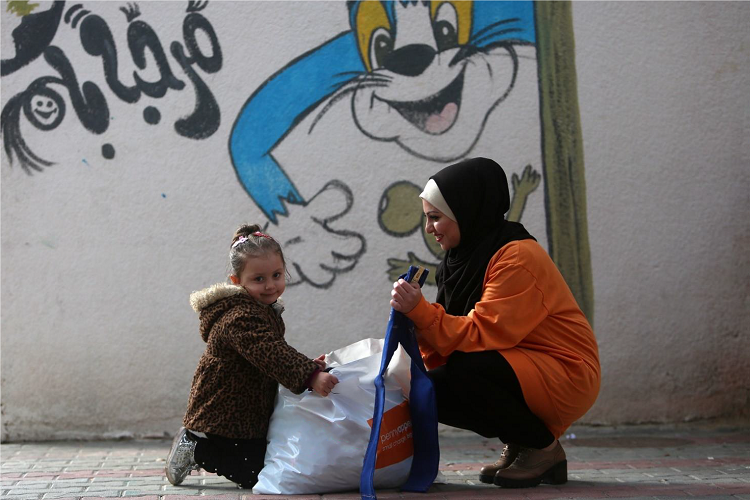 A warm coat or blanket might not seem like much to us, but a simple gift of warmth has the power to transform the lives of people like little Hala.
Last winter, Penny Appeal protected 19,867 people from the cold, thanks to the incredible generosity of people like you. We travelled to remote villages to provide Pakistani people mired in poverty with winter aid. We reached Palestinians with warmth and comfort. We gifted refugee Syrian families in Lebanon and Turkey with fuel for heaters and blankets.
We reached countless homes with winter charity, witnessed countless smiles of relief and joy. We spoke to countless families who wanted to share their gratitude with you.
Your winter charity is making a real difference to people across the world – but millions more need our help, urgently. Please give what you can to protect innocent lives from danger this winter.
Your support has meant we could help over 19,000 people around the world. Thank you!