Emergency Response
Our Emergency Response fund helps us provide rapid, efficient, and long-lasting aid to those devastated by conflict and natural disasters.


Indonesia Earthquake Emergency
A 6.2 magnitude earthquake hit the people of West Sulawesi, Indonesia on January 15th 2021, leaving thousands devastated in the wake of the damage. Currently, 15,000 people are now displaced, 826 people have been injured and at least 80 people have lost their lives.
Penny Appeal are working with partners on the ground to deliver food, water, medical supplies, emergency shelter and financial support to the families who have been affected by Sulawesi's powerful earthquake. Cash grant donations are 100% Zakat applicable, so please give your generous support to our brothers and sisters in crisis.
Help the victims of the Indonesian earthquake. Donate now.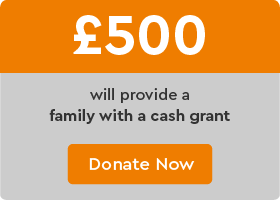 When disaster strikes, we're here to help.
Our Emergency Response teams are experts at quickly, efficiently and compassionately helping people survive war, famine and natural disasters.With your help, we've protected 1.7 million lives from danger in the last 11 years!
Donate now, and help us save lives in the midst of crisis.
Millions of people around the world are living under extreme conditions. Yemen is facing the worst famine the world has seen in a century. 1.8 million people in Southern Africa have been devastated by the recent Cyclone Idai. Syrians have endured over 8 years of war, and over 70% of those still in Syria need urgent humanitarian aid. There are millions of our brothers and sisters around the world who need Disaster Relief, with wars waging, conflicts ongoing and the number of natural disasters increasing every year due to climate change.
People in poorer countries are at least five times more likely to be displaced by extreme weather than people in rich countries. All of these issues are the most devastating to the people who have the least resources to cope with them – the world's poorest, most marginalised people.
These people are suffering through no fault of their own.
We have to help.
Donate to our Emergency Response fund, and help the people who need it most today.
"Whoever saves a life, it is as if he has saved the whole of mankind" (Qur'an 5:32)


Penny Appeal's Emergency Response teams are on the ground in countries around the world such as Syria, Palestine and Yemen, providing disaster relief by saving and healing precious lives.
With our years of experience, resources and local knowledge, we are in the strongest position we've ever been in to respond quickly and effectively to emergencies. But we need your help.
Every donation helps us act rapidly, so we can help as many people as possible with our Disaster Response.
Donate now, and save innocent lives today.
Wherever disaster strikes, Penny Appeal are there to provide essential Disaster Relief.
Our teams are currently providing disaster response and support in:
Syria, where 60% of hospitals are closed and 70% of all people need urgent humanitarian aid.
Lebanon, where a catastrophic explosion has destroyed large parts of Beirut, leaving 300,000 homeless.
Turkey, where Syrian and Uyghur refugees are battling to survive.
Yemen, which is experiencing the worst famine the world has seen in this century.
Pakistan, where heavy monsoon rains and flash flooding have swept through Sindh.
Bangladesh, where Rohingyan refugees who have fled persecution need urgent support.
Indonesia, helping re-build homes and lives after a powerful earthquake hit Lombok.
India, where the effects of Cyclone Amphan were deadly and widespread, leaving thousands in need of support.
Areas affected by the famine in East Africa, such as Somalia, South Sudan, Ethiopia and Kenya.
Mozambique and Malawi, where 1.8 million people have been devastated by Cylone Idai.
Click the links above to find out more about our transformative Disaster Relief work in all of the above countries, or give us a call at 0300 11 11 11 and we'll be happy to answer any questions you might have.
By donating to our Emergency Response fund you can help us be there when people are facing the scariest situations of their lives; crisis, war and natural disasters.


Donate now so we can act rapidly to save and protect precious lives.