Indonesia Emergency Appeal
Feedback from Indonesia
Over the past year, Indonesia has faced disaster after disaster, dealing with the devastating damage of flash floods, a tsunami and a massive earthquake.
Whole communities have been destroyed in the wake of these natural disasters.
Thanks to you, we have been able to help over 140,000 people, providing them with hygiene kits, clean water, food and aid!
But there is still so much that needs to be done in Indonesia, to re-build homes and lives.
Donate now to our Indonesia Appeal.



Not one, but THREE natural disasters




Last September, Indonesia was rocked by a 7.5 magnitude earthquake, triggering a massive tsunami. Reports reveal that deadly waves, measuring up to 6 metres high, swept away anything that crossed its path.

To add to this catastrophic series of events, a volcano erupted in the days following the tsunami, grounding flights and drastically hindering the delivery of aid when people needed it most.

Over 1,400 people have tragically lost their lives, while 85% of homes in Palu have been destroyed. Over 60,000 people are internally displaced, living in perpetual fear that another disaster could strike at any moment. Thousands of people were affected by this disaster and were left in desperate need of food and clean water.

Together with our local partner on the ground, Penny Appeal provided life-saving assistance to those in need. The emergency relief efforts of our Indonesia charity have supported the people who have suffered the most because of these catastrophic disasters, providing them with clean water, food and hygiene items. Your Donations have helped to provide:


500 Water Filters
600 Hygiene Kits
108,000 Meals!


Giving Children Back Their Childhoods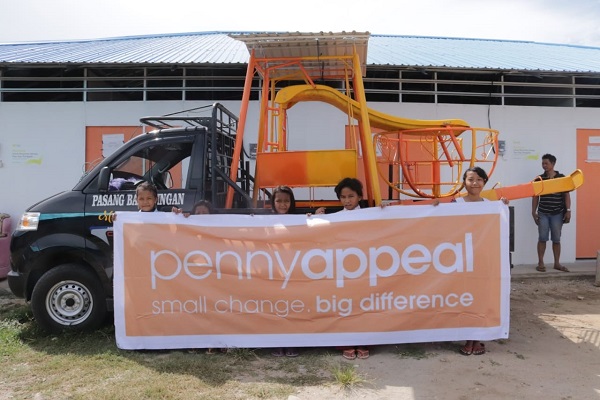 The children of Palu in Indonesia have seen their homes washed away by floods, destroyed by a terrifying tsunami and shaken to the core by a massive earthquake.
As we re-build homes and livelihoods, we cannot forget that these natural disasters have taken something extremely precious from thousands of children; their childhoods.
We are building playgrounds in our new Shelter Complexes, with plenty of space to play and have lots of fun together!
Recently, we set the first playground up amidst giggles and delight – the children are so happy!
Donate to our Indonesia Appeal today, and help us build and maintain playgrounds for children affected by natural disasters.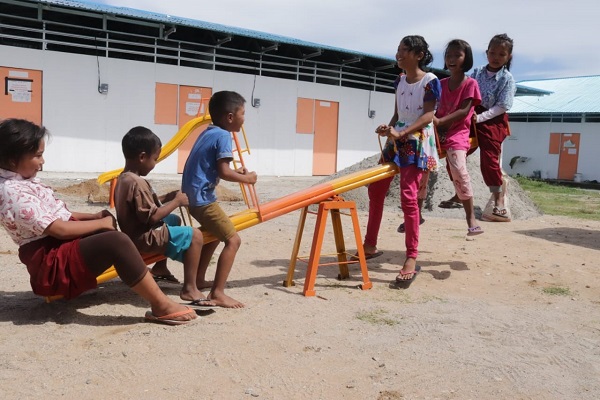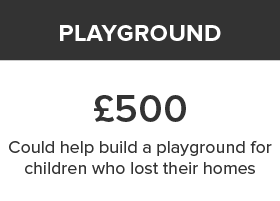 Provide Help to 10 Families with One Donation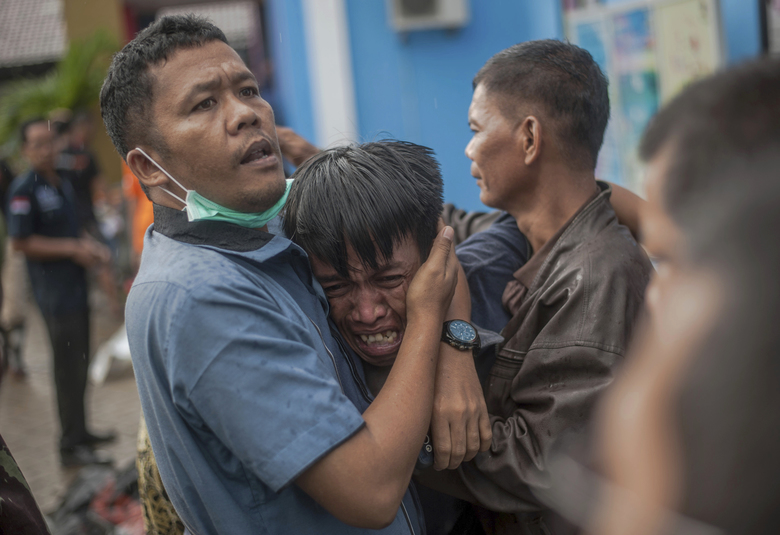 Recovery for Indonesia

Indonesia and the people of Sulawesi are ready for recovery; they are ready to rebuild their lives.

Thanks to all your generous support for our Indonesia appeal, we now able to enter the recovery phase. This recovery phase includes building shelters, playgrounds, and other facilities, such as kitchens, washrooms and toilets, for those in need, providing livelihood support and offering disaster risk reduction workshops.

In Palu, Donggala and Sigi, Women Friendly Spaces will be put into place, supplying psychological support and counselling to help the women affected by these disasters and our teams will be dispensing dignity kits to help women and girls get along in their daily lives. Our Indonesia appeal is also helping to implement 12 small enterprises for women, to enhance their livelihoods on a long-term basis.

Penny Appeal also aims to facilitate community development by running disaster risk reduction workshops to help organise disaster management before, during and after an emergency.

So far, we have constructed 30 shelters, 4 shared kitchen facilities, 2 playgrounds and 8 communal washrooms and toilets, but with your generous support we can do so much more!

The people of Indonesia need your help to rebuild their lives.

Donate to our Indonesia appeal today and help them recover from this devastation.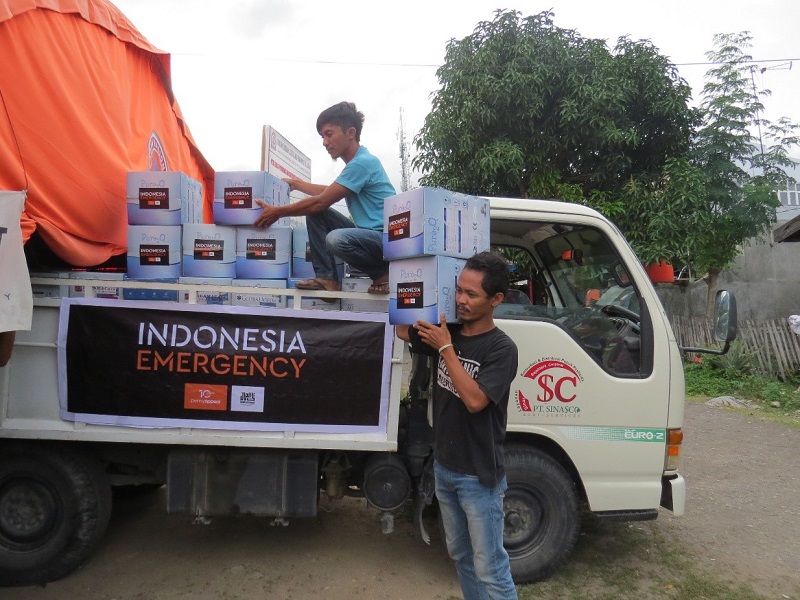 Time is Running Out: Donate Now.
Penny Appeal in Indonesia
Indonesia has suffered more than 130 aftershocks and the terrifying wrath of a tsunami and volcanic eruption. Communication lines were brought down, power was lost, and families were torn apart as buildings, including a mosque in Lading-Lading, collapsed leaving unknown numbers missing.
Hundreds of people who got injured were in urgent need of medical aid, while the 20,000 people evacuated were in desperate need of food, water and shelter. The victims are living in terror, too frightened to return home, not knowing what might happen next.
With your generous donations, our Indonesia charity has been able to provide food, shelter and clean water to whole communities in need, particularly in an area north of Palu, where 85% of homes were destroyed and infrastructure was critically damaged by the recent natural disasters.
Many of the families that we supported were sleeping in fields under tarpaulin because their homes had been destroyed by the earthquake. There were also reports of skin rashes and diarrhoea from dirty water, which can be fatal if left untreated.
Your donations are already making a real difference to helping the Indonesian people rebuild their lives, Alhamdullilah.
There is still so much we can do to help Indonesia rebuild. Please give what you can to help the people of Indonesia.