Syria Emergency
Donate to Syria and help Millions of Refugees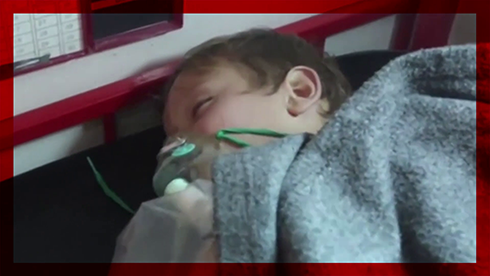 Daraa Rapid Response
Hundreds of thousands of innocent civilians in Syria's Daraa province are facing death and destruction as a result of renewed attacks and air strikes over the last few weeks. There have been repeated attacks on hospitals.
Over 200,000 innocent civilians have fled the area in search of safety. Many of those who are displaced are living in makeshift tents in the severe heat, with a lack of food, water and medical care.
Penny Appeal is working to provide life-saving resources to those in desperate need. We are reaching thousands of displaced people in the Daraa region with cooked meals, food hampers and vital hygiene and sanitation kits, including a range of items such as shampoo, soap, female hygiene essentials and nappies.
Donate vital food and hygiene kits to the Daraa Region
7th YEAR ANNIVERSARY OF THE SYRIA CONFLICT
The people of Syria have been facing a devastating war for the last seven years. Official figures reveal that over 13 million people across Syria – which is above 70% of the population - are in urgent need of humanitarian aid, over 5 million of those being children.

Penny Appeal has been working with partners on the ground since the conflict began, and thanks to your generosity we have been delivering life-saving food, water and shelter. Together, we're supporting thousands of families during their most difficult times, when they have nobody else to turn to. We have been providing nutritious, cooked meals for thousands of Syrians displaced within the country and living in temporary shelters and camps, in Ghoutta, Idlib and Alleppo.


Syrian Refugee Children
The children of Syria are growing up surrounded by destruction, disease and death. More than 80 percent of Syria's children have been injured, and around 3.7 million children have been born in the past five years amidst the ongoing conflict, meaning they have never known peace.
Penny Appeal has been supporting the education of Syrian refugees in Turkey. Hundreds of Syrian refugee children living in remote areas of Istanbul have been provided with informal education activities, life skills games and psychosocial support. This has included games, cartoons and documentaries to help them understand their new cultural context. They are also provided with hygiene awareness support and given basic hygiene kits. We are also working in Beqaa Valley, Lebanon where hundreds of Syrian refugee children are being provided with psychosocial support, through sessions revolving around art, music, technology, sports, and nature.
Return that hope and give them a reason to live another day by donating now
Living amongst the ruins, facing endless poverty and with no chance of enjoying a happy childhood, they are losing hope for the future.
Penny Appeal teams are on the ground providing vital aid to the people of Syria: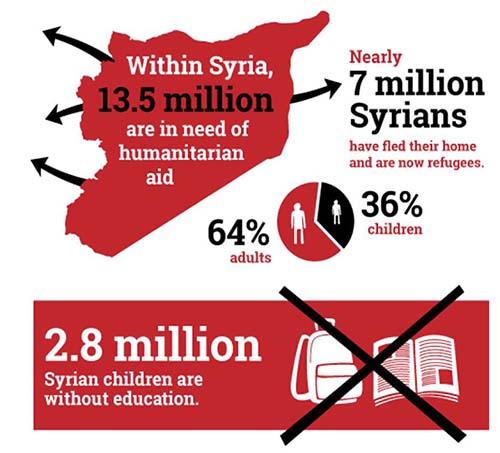 Delivering nutritious food to besieged towns such as Madaya, where essential supplies have been cut off for months, leaving people to starve to death.

Working in neighbouring countries such as Lebanon, where refugee camps have become home to hundreds of thousands of people.

Supporting refugees arriving in Greece who have made the dangerous journey to Europe in the hope of finding a brighter future and peace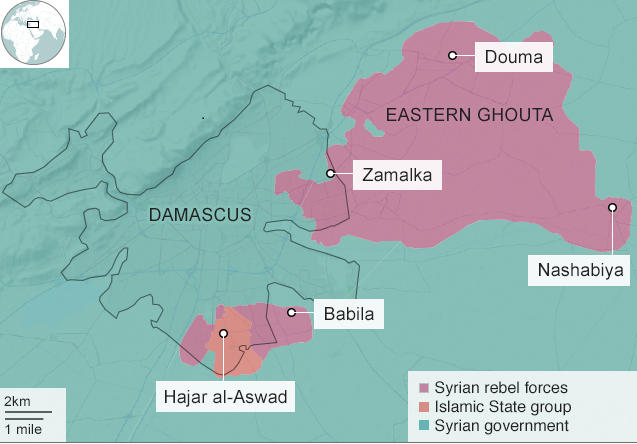 The desperate situation facing the people of Syria has no end in sight, and every day thousands more are forced to flee their homes.
You can help the people of Syria by donating now to provide life-saving aid. Our teams distribute essential items such as nutritious food packs, clothes and blankets, hygiene essentials and medical provisions.
Your support is urgently needed, so please donate now to help Syrian refugees.