Cultivating Hope: A Call to Action on World Food Day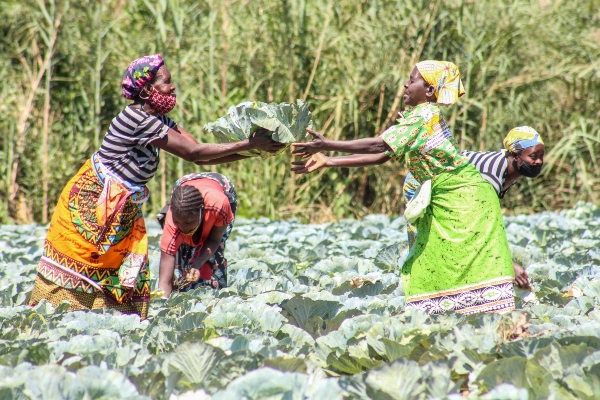 In a world of abundance, it's disheartening that millions of people continue to face the harsh reality of food insecurity. As we observe World Food Day, it becomes imperative for us to reflect on the global hunger crisis and take a moment to consider our collective responsibility in alleviating this pervasive issue. At Penny Appeal, we believe in the power of compassion and collective action, and today, on World Food Day, we invite you to join us in making a difference.
World Food Day is celebrated each year on October 16th to commemorate the founding of the United Nations Food & Agriculture Organization in 1945. This significant day serves as a poignant reminder of our shared commitment to addressing the root causes of hunger and working towards a future where no one goes hungry. On this day, Penny Appeal is intensifying our efforts to amplify the impact of our Feed Our World appeal, ensuring that the spirit of compassion translates into tangible support for those in need.
Understanding Food Insecurity
Food insecurity is a complex issue affecting communities worldwide. Despite technological advancements and increased agricultural productivity, a significant portion of the global population still struggles to access nutritious and sufficient food. Factors such as poverty, conflict, climate change, and economic instability contribute to the perpetuation of food insecurity.
According to the Food and Agriculture Organization (FAO), an estimated 900 million people went hungry in 2022 – 122 million more than before the COVID-19 pandemic. Vulnerable populations, including children, women, and refugees, are disproportionately affected, facing the grim reality of malnutrition and its long-term consequences.
Feed Our World
In response to the urgent need to address global hunger, Penny Appeal's Feed Our World appeal aims to provide sustainable solutions to food insecurity by supporting projects that focus on agricultural development, emergency food aid, and community empowerment. By contributing to Feed Our World, you become a beacon of hope for those who are struggling to secure their next meal.
How Your Pennies Maka Difference:
Community Empowerment: Penny Appeal is committed to empowering communities to break the cycle of poverty and hunger. Through education and vocational training, we equip individuals with the skills and knowledge needed to improve their livelihoods.
Sustainable Agriculture: Our projects focus on promoting sustainable agricultural practices, empowering communities to grow their own food, and fostering economic independence. This long-term approach addresses the root causes of food insecurity.
Emergency Food Aid: Penny Appeal responds swiftly to crises by providing emergency food aid to communities affected by conflicts, natural disasters, and other emergencies. This ensures that affected individuals have immediate access to essential nutrition.
Palestine Emergency
Right now, in Gaza, the 2.3 million population is at risk of starvation, as the enclave is on the brink of running out of critical supplies.
We are working with our partners on the ground to supply essential aid to survivors of this deadly ordeal. Your donations can help provide water, food and medical aid and with all supplies cut off, the people of Palestine are relying on us now more than ever!
Your support is crucial in helping us save lives. Stand with us in solidarity with Palestine and help us help our brothers and sisters in their time of need.
On World Food Day, let us come together as a global community to reflect on the importance of nourishing not just our bodies but also the hopes and dreams of those facing food insecurity. Penny Appeal invites you to be a part of the solution. Together, we can make strides toward a world where no one has to endure the pain of an empty stomach. Join us in the journey to nourish hope and build a future where hunger is but a distant memory.