The Coronavirus Pandemic, a Time for Community
Penny Appeal's local and global response to COVID-19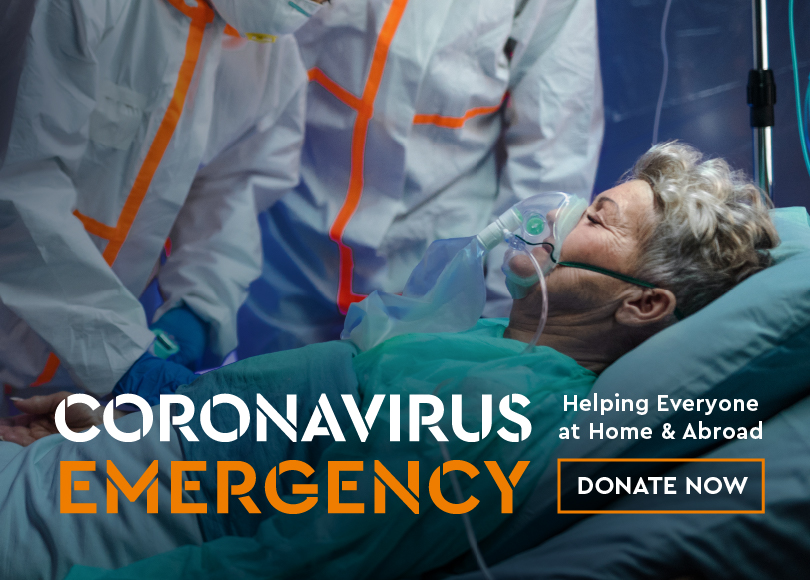 Tens of thousands of lives are at serious risk from the coronavirus pandemic – especially the elderly, the sick and the homeless. Penny Appeal is currently working with Age UK Bradford as well as a number of local and national partners to support vulnerable people here in the UK, as well as supporting our global community who are on the brink of disaster. Read on to find out more about our Coronavirus Emergency response.

Helping our Local Community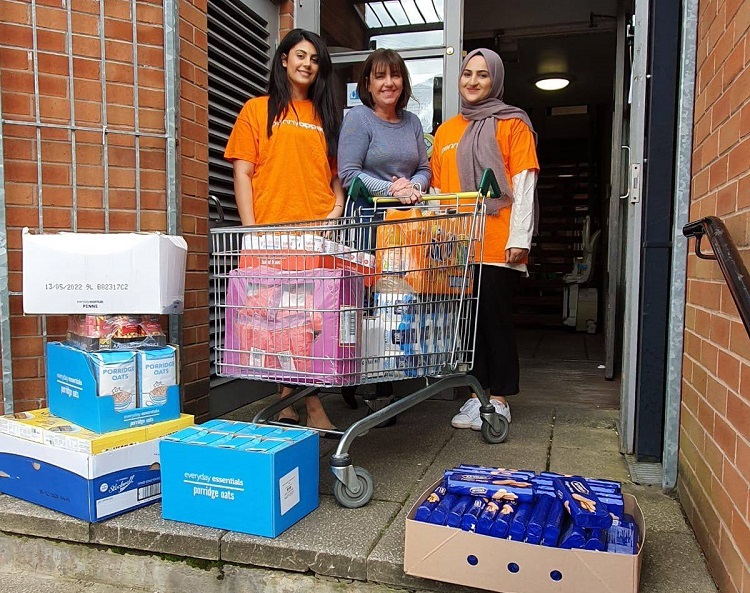 Here at home in the UK, we're distributing essential hygiene kits and food packs, containing items such as soups, pastas, UHT milk and tea bags, to people in need throughout our local communities. It only takes a simple donation of £20 to send a hygiene kit to a homeless person or deliver a box of food to the elderly; please make a donation today to support our local community.
Penny Appeal is also collecting donations for our local hardship fund, which you can donate £20, £50 or even £100 towards to help provide immediate financial relief to impoverished families struggling with lack of employment due to the coronavirus. In challenging times such as these, it's important that we come together as a community, support each other and lend a helping hand wherever we can.
Supporting our Global Ummah
It's not just our local community we need to support either; our global ummah need our assistance as well. Penny Appeal is making sure that families in Gaza and Syria are prepared for the coronavirus by providing vulnerable people with food packs, hygiene kits and coronavirus testing kits. Overcrowded populations and grossly inadequate health infrastructures makes the threat of COVID-19 tearing through refugee potentially catastrophic. A donation of £50 is all it would take to provide those people in need with a vital food pack or testing kit. Our global neighbours need our support now more than ever; together we can be strong and together we can save lives.
Launching our Listening Line
Building on 5 years of domestic welfare programmes, Penny Appeal has also launched a bespoke "Listening Line" for those whose wellbeing and mental health have been under pressure in the current crisis. Our "Listening Line" will offer a confidential active listening support service to people aged 18 and over, who find themselves lonely, anxious or worried about how COVID-19 may affect their daily lives.
Being asked to self-isolate, avoiding other people and working from home can seriously affect people's mental health and wellbeing. Individuals may find themselves locked away from the outside world, struggling with intrusive thoughts and having no one to speak with. Hinna Zafar, Penny Appeal's Wellbeing Services Manager, shared,
"Our trained practitioners are ready to answer the call of those in need. We want to tell people that they are not alone, so please share our freephone number, 0300 303 1360, with anyone who you think might be at risk."
Our emergency freephone helpline - 0300 303 1360 – is open for calls between 12 noon to 8pm, all week long and provides national coverage to all adults who are feeling anxious, isolated or worried during this global pandemic. Callers can talk to the helpline team and receive non-judgmental support for however long they need too.
The helpline is run by fully trained and experienced practitioners; they have the skills to actively listen to caller needs and respond in a sensitive and supportive manner, as well as direct callers to secondary and tertiary care providers.

Our Interim CEO, Harris Iqbal, is assuring that Penny Appeal is there for those who need our support during the coronavirus pandemic, whether it be through international food and hygiene distributions or lending a listening ear to someone here in the UK. Harris said,
"COVID-19 is an unprecedented challenge to our public health, and must be met with an equally unprecedented response in community services for those who are particularly vulnerable or in need. Each of our lives have been transformed by this virus and the measures enacted in the UK have given us just a little taste of what so many communities around the world experience each and every single day. We must not forget those in need at home or around the world, now is their truest hour of need."
Please give your support to our Coronavirus Emergency appeal during these difficult times so together, we can help the elderly, the sick, the homeless and anyone else that needs our assistance stay healthy and protected from COVID-19.