6 top tips to keep active during COVID-19!
How to Stay Fit and Healthy During a Pandemic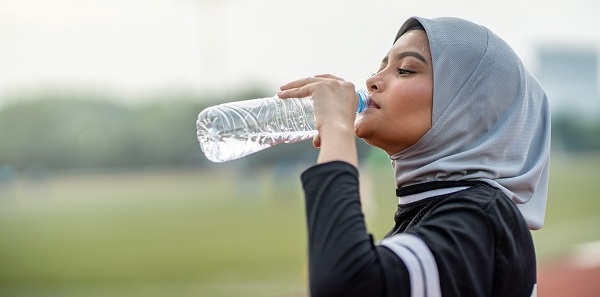 As cases of COVID-19 surge throughout the UK, we're all doing what we can to control the spread of the virus. The NHS want us all to stay safe and healthy during the pandemic, and to remember – Hands. Face. Space: wash your hands regularly for 20 seconds, wear a face covering in indoor settings where social distancing may be difficult or around people you don't normally have contact with, and stay 2 metres apart from people that you don't live with you where possible.
Team Orange is doing our bit to keep up safe practices while staying fit and active throughout lockdown, and if you'd like to follow our Monday Motivation tips you can too. People all over the nation have taken on Penny Appeal's Virtual Challenges since lockdowns and precautions first started throughout the UK. From London to Aberdeen, people from all walks of life are getting up and getting active for Emergency Response during the pandemic, and they're doing it safely!
Check out these Monday Motivation tips for staying active during the coronavirus pandemic to find out how you can stay fit and healthy during lockdown, and just remember – Hands. Face. Space to keep safe; Hope. Faith. Race to stay fit!

6 Tips for Keeping Active during COVID-19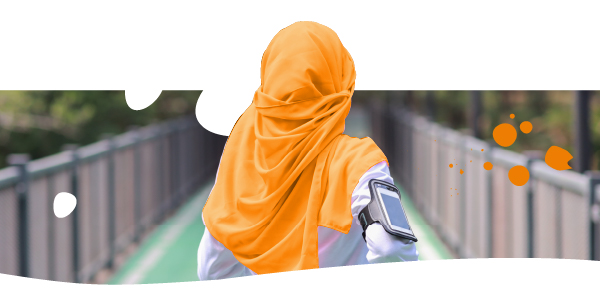 1 - Team Work Makes the Dream Work
Staying active with others is a great way to keep up with your fitness and manage your wellbeing during COVID-19. We all need a little support now and then to stay on a healthy track, so getting active with others is the best way to do it! Exercising with your siblings, parents, partners or friends from your household can be a good source of encouragement and a great way to enjoy your time together. Current lockdown guidelines in the UK also permit you to meet with one other person from outside your household in an outdoor space for exercise, so staying fit also gives you the chance to connect with the people you love while social distancing.
If you'd like to be join a larger fitness community, Team Orange is here as well. You can exercise easy knowing that other people just like you are taking on Virtual Challenges as well! When you're part of a larger virtually active community, you can connect with other challengers on Strava or Facebook to stay inspired and push yourself to go that extra mile.
2 - Do Something You LOVE
When you're having a good time, staying active suddenly doesn't seem like that much work. Pick a sport or an activity that you enjoy and the time (and calories) will fly!
The best thing about our Virtual Challenges is that you can do virtually anything your heart desires with them. We have running and cycling challenges that you can sign on for, but we also have a choose your own challenge option that lets you do what you love to meet your wellness goals. Whether its dancing till you drop, high kicking in a Taekwondo training session or doing hip dips using the couch, as long as your enjoying yourself staying fit is easy.
3 - You Don't Need to HIIT the Gym
The gyms are now closed, but you can always do HIIT workouts and more from the comfort of your home! Repeating reps of jumping jacks, squats, planks and other exercises in your living works wonders for keeping fit!
High intensity interval training is simple to do and you don't need equipment to do it at home during lockdown. Circuits in your living room will tone your muscles and burn up those calories for as little as 20 minutes a day.
4 - Outside Exercise is Your Friend
We might be in lockdown, but getting your daily exercise outside is a great way to stay active and take in a sweet breath of fresh air!
Being cooped up inside all day isn't good for anyone, so lace up your trainers to pop outside to get your dose of fitness. Walking or jogging throughout your neighbourhood or in a local park provides you with a nice change of scenery and gives you the opportunity to keep your workouts interesting. You move almost all of your home exercise outside in the fresh air, turning the natural world around you into your personal gym.
5 – Fuel Your Body With the Right Foods
As many of us are now spending more time at home, and working a little closer to our kitchens, snacking is easier than ever. But we need to be careful about what we're putting into our bodies!
A treat every now and then isn't going to hurt, but we need to remember to eat mindfully and drink plenty of water throughout the day. Eating plenty of fruits, vegetables and proteins is a great way to maintain a balanced diet, which can fuel you for all the activities you take on throughout the day.
Thinking of ordering a take away to support a local business? That's ok too, just remember to choose your foods sensibly – fried foods, overly surgery dishes or carb heavy dishes are delicious but should be eaten in moderation.
6 - Do it For a Reason
We know not everyone lives to workout (and yes, we know there are some great shows on Netflix right now…) but if you start getting active for a good cause, you can feel good mentally because you're helping others with every step you take and physically because you're staying active!
Penny Appeal's Virtual Challenges are all in aid of our Emergency Response appeal, with the exception of our Virtual Tour De Aqsa which raises funds for Love Palestine. Signing up for a Virtual Challenge gives you the opportunity to race for more than just yourself; it gives you the opportunity to race for change. Every step your take will help raise essential funds that could save someone's life. The best reason to get up off the couch and get active is a selfless one.
Hope. Faith. Race.
Lockdown can't keep you down! We want to see you getting active for a good cause and most importantly, staying positive during this pandemic. We hope our top tips for staying active have given you the boost of Monday Motivation you needed to get excited about your health and wellbeing.
Ready to join Team Orange and the thousands of others who are taking on Virtual Challenges all over the UK? Signup for your very own Virtual Challenge today to stay on top of your health and fitness all throughout lockdown.
Remember: Hands. Face. Space to help keep you protected from COVID-19. Hope. Faith. Race to help look after your mental and physical wellbeing during the pandemic!