Your donations in action: See how you transform lives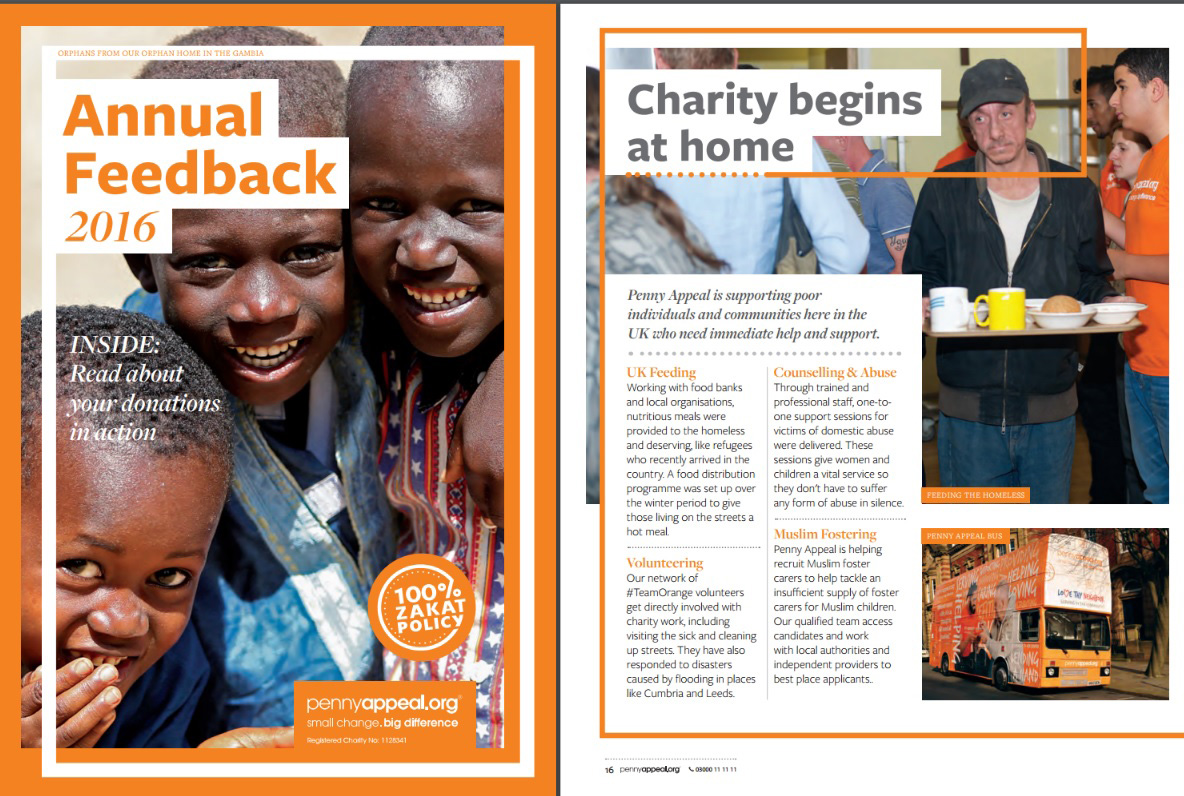 When you donate to Penny Appeal your small change makes a BIG difference, and you can see how in our 2016 Annual Feedback.

In this special report you'll find out about our life-transforming work around the world to care for orphans and the elderly, provide clean water and nutritious food, deliver emergency aid and much more. There's also details on our UK programmes, through which we're feeding the hungry, providing domestic abuse counselling and supporting foster carers.

Take a look at your donations in action and don't forget to share with family and friends so they can see the life-transforming charity work that you're part of.

Help us do even more to help people in need around the world – donate now by calling 03000 11 11 11.