Build a well this World Water Day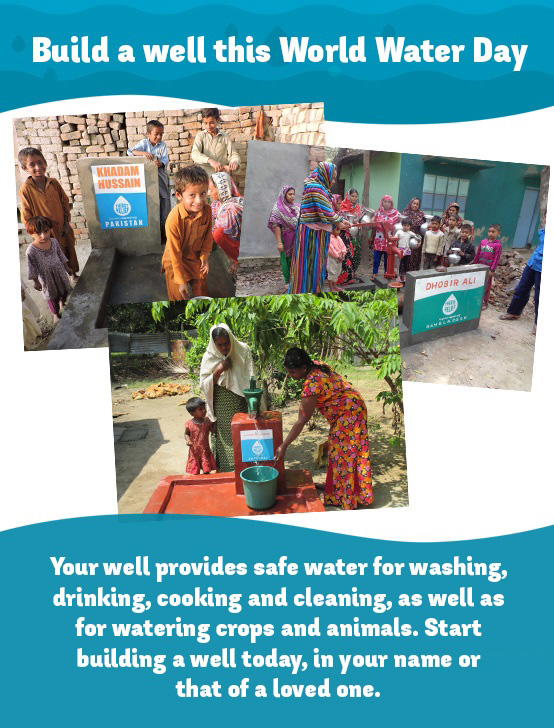 Today is World Water Day – an international day dedicated to raising awareness about water issues and taking action to make a difference.
You can be that difference and provide clean water to a community in need by building a well in your name, or that of a loved one. It's a wonderful way to transform lives for years to come, and we'll even put a plaque next to the well with your chosen dedication on, and send you a full feedback report.
Call 03000 11 11 11 and give the gift of water today.
You can also support our other Thirst Relief projects and provide water through our special Solar Panel Water and Power Centres and our Gaza Water Tanker.
Don't forget to join us over on Facebook and share how you're marking World Water Day, and tune in to our live appeals on the Big Charity Show, every Friday, Saturday and Sunday from 8pm on Sky 845.