The Weather Outside is Frightful, But So Is Life as a Refugee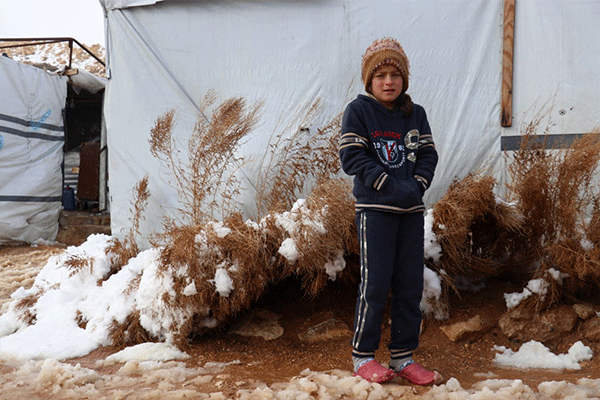 'Home is not home when you're displaced' – that's the reality for millions of people around the world, home is simply not home when life becomes challenging – and while the 'weather outside is frightful', so is life as a refugee. In winter, more people die than in any other season. Add to that the COVID-19 pandemic and there's an even stronger need for your trusted support.
With many families facing their toughest winter yet – due to displacement, poverty or disaster – we're urging you to do your bit to help protect our brothers and sisters.
Lots of Ways to Help
This winter alone, a staggering 6.2 million displaced Syrians are at risk, with 2.8 million of those in northwest Syria. With the cold weather putting people's lives on the line – and the coronavirus still very much a threat – Syrian families need your help to keep their homes warm.
You can help in a host of ways, with only £10 providing a winter blanket to a Syrian in need, and £50 giving a family a food pack and hygiene kit. There are other ways to help those in need – and you can find out more on our site.
It's a similarly harrowing story for the people of Yemen, who are simply not prepared for the cold, winter weather. With millions of lives at risk and years of war leaving Yemeni people defenceless; blankets, food packs, clothing and shelter is desperately needed.
Respite from the Cold Weather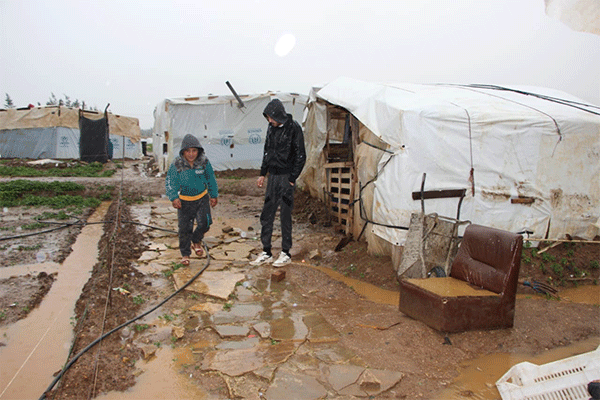 The family, whose house was destroyed in the bombings, fled to a camp to shelter in tents that offered little respite from the cold winter.
In Lebanon and Turkey, the outlook isn't much different – and we're relying on kind-hearted people like you to continue to do your bit. With more than 1.7 million refugees currently living in Lebanon – and 50% of the country below the poverty line – help is needed. Winter is setting in and Lebanon simply isn't prepared.
There has been a spike in COVID-19 cases, too – and to survive these life-threatening conditions, the Lebanese need your support. Again, you can help by donating as little as £10.
In Turkey, there are four million refugees, of which 3.6 million of them are Syrians living in cramped conditions after fleeing the war. They are not equipped to handle freezing temperatures and require proper winter clothing, shelter, hygiene supplies and more – make a vital donation here.
Your generous donations helped thousands of beneficiaries last year, with 242 people in Lebanon benefiting from your support, and a further 1,136 and 1,875 getting help in Yemen and Turkey, respectively.
Help Us Help Them
The team here at Penny Appeal continues to do vital work to help homeless people and refugees worldwide – but we can't do it without your support. Please do give whatever you can afford, via the links above.