The UK's Only NASHEEDICAL is Back!
This smash hit musical is back by popular demand and is coming to a stage near you!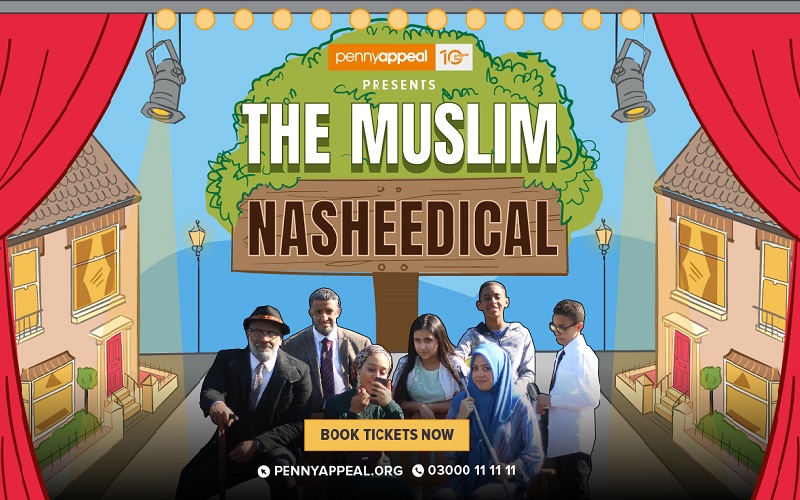 We read your reviews, heard your resounding cheers and felt the love, so we're back again for the performance of a lifetime! Eid with The Neighbours is back by popular demand and this summer the UK's only nasheedical will be making its way to a city near you.
With such great success at our debut performances in Birmingham, Manchester and London, we have expanded this theatrical tour to include Cardiff, Blackburn and Bradford as well.
Penny Appeal and Brimero Entertainment have partnered up to bring your favourite Muslim musical on stage once again this July. Curtains open on the 5th of July and the show goes on through the 14th, with an all British-Muslim cast that are guaranteed to give you a spectacular night of fun for the whole family.
Tickets for this nasheedical night out are £10, but if you're just as eager for this show as we are, you can take advantage of our early bird offer, which has tickets ON SALE for the bargain price of only £5!


Follow the story of two very different families and the unique issues they face over the six-week period leading up to Eid. The conflict these new neighbours face, with each other and within their own families, will have you on the edge of your seats.
Eid with The Neighbours delves into how technology and social media impacts life within a family and talks about the struggles within different economic classes. Through all the trials and tribulations these families face, they show us that friendship, faith and family are more important than anything else during this time of celebration.
The eccentric characters and catchy songs will have everyone laughing and singing along with the all-star cast of Eid with The Neighbours! Lovers of Broadway and the West End will all agree that this nasheedical is not one to be missed.
The director of Eid with The Neighbours, shares his enthusiasm over this nasheedical, stating, "our community hasn't witnessed anything like this before and the Team at Brimero Entertainment is bringing you an original masterpiece".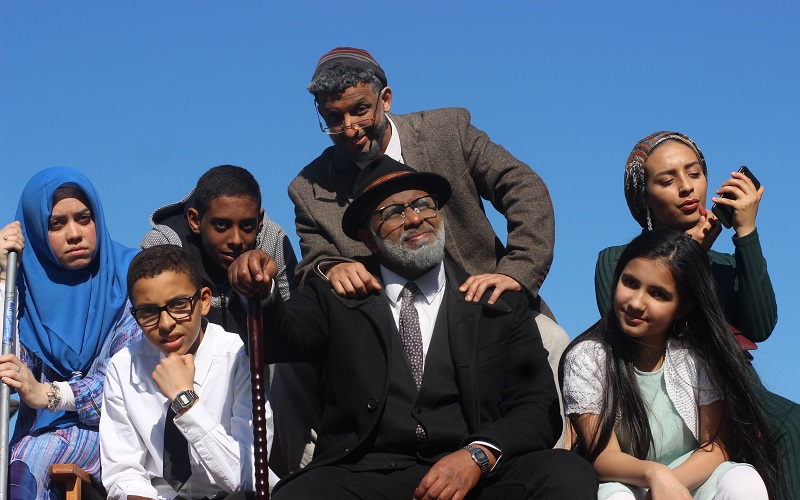 A Musical to Change Muslim Lives

Ticket proceeds will be going towards Penny Appeal's Mobile Health Units, which help supply women and children in Syria with the life-saving care they so desperately need.
60% of hospitals in Syria are closed due to conflict, lack of medicine and under staffed facilities.
Women and children are hit the hardest by these poor conditions. Pregnant women do not have proper access to pre and postnatal care and face the challenges of giving birth in unsanitary conditions, while children are exposed to disease and face illness without medical care.
Our Mobile Health Units supply these women and children in war-torn Syria with medical care that allows them to pursue happy, healthy lives.
Indulge in a fantastic night of theatre and music while helping millions of displaced women and children in Syria gain access to medical care and support. Each ticket to Eid with The Neighbours will provide our Mobile Health Units with the funding they need to administer healthcare to the Syrian people.
This is truly a musical to change Muslim lives! Enjoy an evening at the UK's favourite – and only- nasheedical this July, while sending vital support to Syria.