Feel Pride in the Beauty of UK Mosques – Our UK Mosques Dates Tin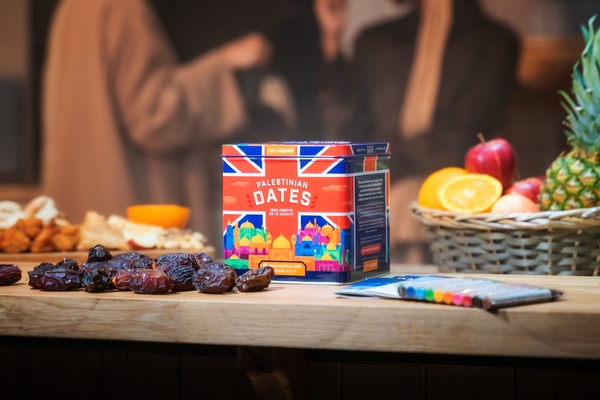 2022 has seen the release of five fantastic new designs in Penny Appeal's range of limited edition Medjoul date tins.
Each are collectible and four depict the wonderful architecture of mosques across the world. Here, the UK mosques special edition represents all that has been achieved in the UK since the first recorded mosque was founded, in a Liverpool terraced house in 1889.
The Muslim Institute was established by a group of 20 British converts to Islam, led by Sheikh Abdullah William Henry Quilliam (1856-1932). A local solicitor raised in a Methodist family, Quilliam had converted to Islam during his travels in Morocco. Recently, the original site has been refurbished by the Abdullah Quilliam Society and reopened as a mosque.
The Shah Jahan Mosque in Woking was the first purpose-built mosque in the United Kingdom. Constructed in 1889, it is located 30 miles southwest of London. It is now a Grade I listed building because of its historical value.
The mosque was designed by architect William Isaac Chambers and built using Bath and Bargate stone. It became the first formal place of Islamic worship in England. Queen Victoria's British Indian employees and her British Indian secretary, Abdul Karim, would use the mosque when the Queen visited Windsor Castle.
In the present day we are lucky to house, in Cambridge, the UK's first 'Green Mosque' built with a mindset of sustainability. Its modern design encompasses both Islamic and English religious architectural traditions and opened its doors to worshippers in 2019. In 2021 it won the RIBA Stirling Prize People's Vote for its architecture. We certainly have come a long way since 1889!
To celebrate the achievements of UK Muslims and to feel pride in the beauty of mosques within our own communities, you can order one of our limited-edition UK mosques date tins. Inside each tin is 800g of sweet and juicy Medjoul dates, grown for generations by Palestinian farmers in the fertile pastures of Jericho, known for its natural spring water.
These delicious dates really are the gift that keeps on giving - your purchase will also help Penny Appeal in funding vital projects in Palestine.
As if that wasn't enough, one lucky purchase will include a golden ticket containing a FREE ticket to Palestine! So, what are you waiting for?
Celebrate all the best of British Mosques by securing your favourite dates tin design today. Only available while stocks last, from the Penny Appeal website.