Several Challenges Postponed due to Coronavirus
Unfortunately, due to the spread of the Coronavirus, a number of our life-changing challenges have been postponed.

However, we're working closely with organisers to ensure there are safe new dates for our hard-working fundraisers, so that we can continue doing what we do best - taking on challenges, raising money and helping people in need!

Read on to find out the most up-to-date information on all challenges, as well as availability for new adventures later in the year.
Makkah Twin Peak

The Makkah Twin Peaks challenge, which leads you from the peaks of Mount Thawr and Mount Noor, to the caves that housed the Prophet (ﷺ), to perform Umrah with your fellow trekkers, has been postponed until 17th-22nd September 2020.

Whilst this is disappointing to our amazing fundraisers, who were due to fly out this March, the good news is that we are re-opening our Makkah Twin Peaks challenge registration, so you can sign up to join us on this epic adventure this September!

Discover the beauty of Makkah, follow in the footsteps of the Prophet (ﷺ) and raise money for people in emergencies like the Syrian war and the famine in Yemen. Sign up to the Makkah Twin Peaks challenge today!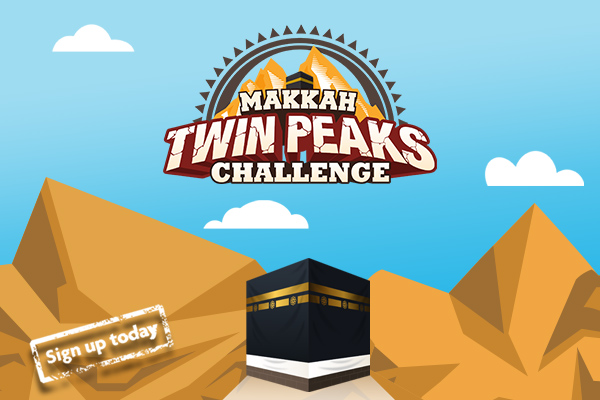 Palestine Marathon

The Palestine Marathon, which includes a unique race through the hills of Bethlehem to support freedom of movement in Palestine, a visit to the holy Masjid Al-Aqsa, 5 nights in Palestine and the opportunity to meet Palestinian refugees and give them aid.

Over 150 remarkable people were fundraising hard - and training harder - to run the Palestine Marathon with Penny Appeal later this month – and they raised over £120,000 for Palestine! We can only apologise to our fundraisers and donors, and work hard to arrange a new date with the organisers.

Every penny raised will still go towards our Love Palestine appeal, and Insha'Allah we will have a new date for the Palestine Marathon soon – watch this space!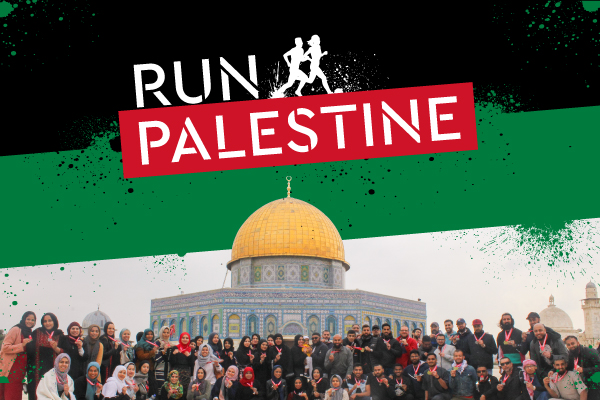 Coventry Festival of Running

The Coventry Festival of Running, for which we're an official charity partner, has also made the difficult decision to postpone their event.

However, the good news is that they will be organising a new date for the event, which includes the Coventry Half Marathon, so there's still time to sign up for FREE to participate with Penny Appeal!

Walk, jog or run… whatever your age or ability, the Coventry Half Marathon takes you on an epic loop around the city and ends with stunning views of the city centre skyline.

Sign up to the Coventry Half Marathon for free here, and raise money for people struggling through disasters, famine and war around the world.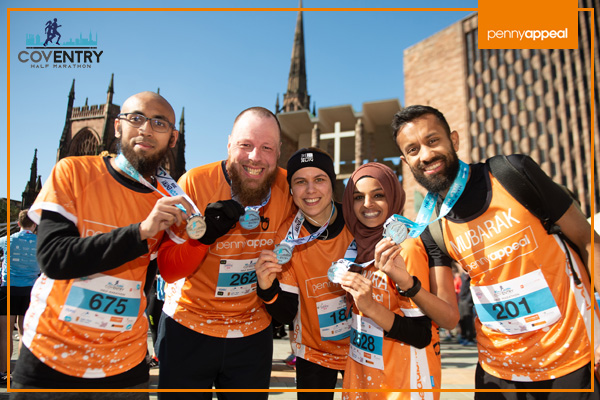 Zipline Challenge

The Zipline Challenge has been rescheduled to 15th August 2020. Our amazing fundraisers have already raised over £4000 for our Emergency Response appeal, and will use the extra time to reach even higher fundraising goals.
Our 'Dare to Fly' challenge is an exhilarating ride on the fastest zipline in the world, reaching speeds of 100mph to raise money for people in crisis. With the date moving back, we are also accepting NEW sign ups for only £50!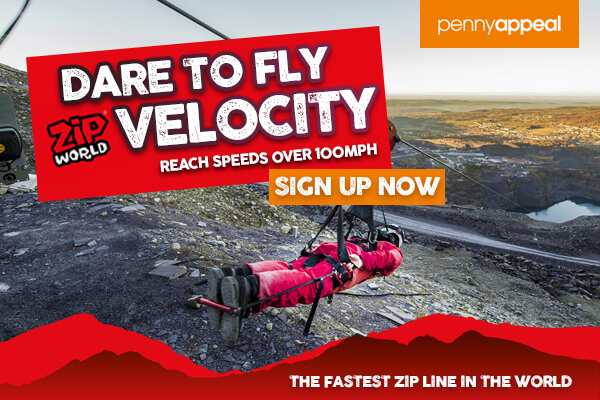 London Marathon

The London Marathon has also been rescheduled for the 4th October, which may be a relief for many of our runners, as it is no longer taking place during Ramadan.

Our incredible team of Team Orange racers will continue to train and fundraise for the London Marathon – they've already raised over £30,000 for our Thirst Relief appeal, and they've got a target of £50,000, which we're confident they'll exceed by leaps and bounds!

You can still support our fantastic team here, and help provide life-saving water to those in need.
Interested in running this iconic race? Due to postponement we've had a few spaces become available. Visit our London Marathon page here to apply today.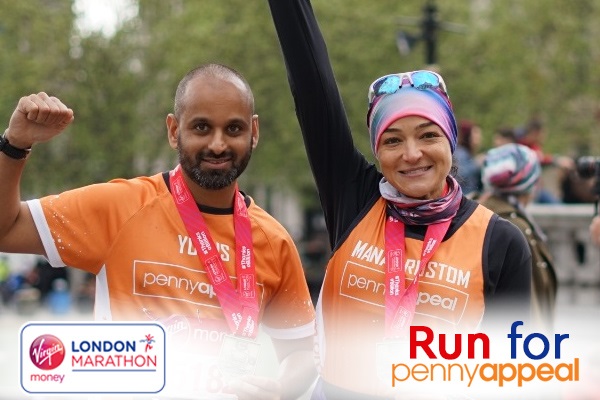 Snowdon Trek
The Snowdon Trek has been postponed until 15th August, so our incredible team have even more time to train, trek and fundraise for our 'Walk for Water' challenge.
You can support the team here, or join us on an epic trek up the highest mountain in Wales, to help bring clean water to disadvantaged communities across the globe. Sign up for just £50 today!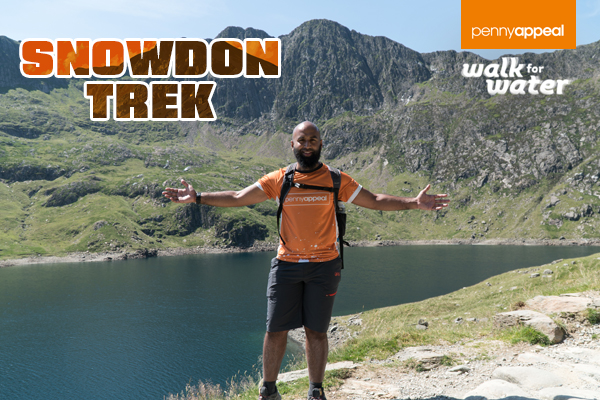 Tough Mudder
We've had an amazing response to our new Tough Mudder challenge, and many of you have signed up to tough it out to help victims of war, conflict and natural disasters.
The Tough Mudder Midlands challenge has now been postponed until 23rd August, and Tough Mudder Scotland will now take place on 3rd October. That means there's plenty of time to sign up and get stuck in – join our Tough Mudder team today!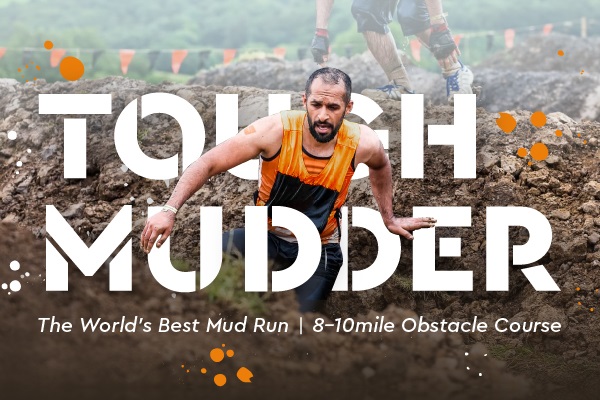 Putting People First

At Penny Appeal, we're working hard to keep delivering our life-saving aid across the world, as well as trying our hardest to keep staff, volunteers and beneficiaries safe from the Coronavirus.

We are still working on the Turkish-Syrian border, helping refugees who are fleeing from violence in Idlib. We're still supporting thousands of orphans and vulnerable children across the globe. We're still empowering women, feeding families, supporting refugees and (genuinely) so much more. In short, we're still working hard to break the poverty cycle and help people in need.
You can support elderly people, the homeless and the disadvantaged who are being hit hard by Covid-19, by donating to our Coronavirus UK Emergency. Penny Appeal are also working to reach refugee communities in Gaza and Syria, as well as disadvantaged people impacted by the crisis around the world - please donate to support our Coronavirus Emergency appeal today.

We also have some epic challenges planned around the world, as well as here in the UK – don't be afraid to sign up, take on a challenge and do something amazing for the people we serve.

We will keep you updated on our life-changing appeals and incredible challenges, and any measures we need to take to keep people safe and well. Thank you for continuing to support our amazing work!