The Prophetic Qurbani
What is the Prophetic Qurbani?
With Eid ul-Adha nearing, Penny Appeal invites all Muslims to revive the Sunnah by giving the Prophetic Qurbani. Double your rewards in the way our Beloved Prophet Muhammed (pbuh) would, donate one Qurbani for yourself and one for the less fortunate who cannot fulfil their duty.
Follow the footsteps of Sunnah and Double your Rewards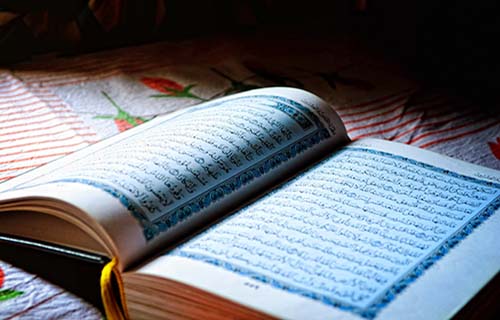 One of the biggest historical events of the Muslim calendar is when Prophet Ibrahim (Abraham), who was commanded in a dream by Allah to sacrifice his first son to show love for God and how to place God above his love for creation. This tradition is now a religious obligation of Qurbani where Muslims sacrifice an animal as a Sunnah like the Prophet Ibrahim (as) would. This event is also an event within the Christian and Jewish calendar, however is less significant.
At this time, Muslims reflect deeply on their personal lives, their relationship with their Creator and their faith, and also gain rewards, "for every hair of the Qurbani you will receive a reward from Allah". The portions of Qurbani are split into three, one to their home, one to their neighbours or people that cannot be present, and the third to the poor and needy.
Our beloved Prophet Muhammed (pbuh) would spend his nights praying for his Muslim Ummah, he would treat everyone including animals with absolute respect and total fairness. He invited everyone into his life with truthfulness and kindness, and wished everyone in his Ummah well in a very selfless way. His mannerisms are an example for us all to reach the height in our personal and spiritual lives.
During sacred times of Dhull Hijjah and more specifically the Eid ul-Adha celebration, the Messenger of God, Prophet Muhammed (pbuh) would contribute to sacred acts of dedication and sacrifice for society and especially the less fortunate. In remembrance of the sacrifice of his forefather Prophet Ibrahim (as), our Prophet Muhammed (pbuh) would give his Qurbani and give another for the good of someone who is less fortunate and simply cannot afford to fulfill this right, this is now called the Prophetic Qurbani.
How fortunate are we, to have such a loving, caring and merciful Prophet? No doubt this shows how the Prophet was a "Mercy for Mankind.." (Quran 21:107), may Allah give us the Tawfiq to emulate our beloved Prophet's way by donating the Prophetic Qurbani this Eid uh-Adha.
The Prophetic Qurbani with Penny Appeal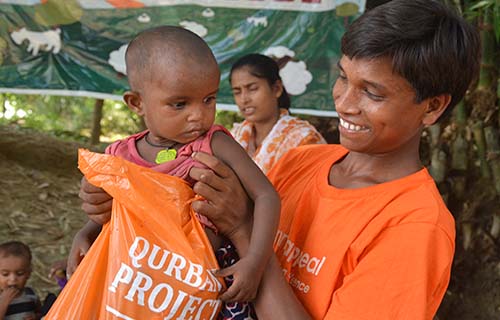 Today this generous, caring act is out of mind for a lot of people, but Penny Appeal are reinforcing the event of our Beloved Prophet (pbuh) and the importance that, this extremely kind and altruistic deed of Prophetic Qurbani is not only helping those that cannot afford to donate their Qurbani but is also duplicating your rewards.
Act today on the beautiful, caring practice of the Prophet (pbuh). Now is the time to double your rewards, donate a Qurbani on your behalf and another for someone less fortunate in our Ummah who cannot afford to donate and by doing so, you receive double your rewards for this compassionate, selfless deed of giving Prophetic Qurbani.
Share this page and your thoughts of the Prophetic Qurbani with your friends and family and let us all follow our Beloved Prophet's footsteps, to help end poverty and hunger around the world this Eid ul-Adha!
'Whoever revives a Sunnah of mine that dies out after I am gone, he will have a reward equivalent to that of those among the people who act upon it, without that detracting from their reward in the slightest'. [Ibn Majah]