New Appeal: Fragile Lives
Making Double the Difference with our NEW Fragile Lives Appeal!



We are over the moon to announce that you can now make double the difference with our NEW appeal, Fragile Lives, supporting some of the most fragile mothers and babies in Pakistan and Kenya.

From March 10th to June 9th, your donation to our Fragile Lives Appeal will be DOUBLED by the UK government! For every £1 you donate to Pakistan, the UK Government will donate £1 to Kenya, helping us to support even more babies and mothers to lead healthier and happier lives.



Eight babies die every single minute

Worldwide, eight babies die every single minute, while a mother dies during childbirth every two minutes. Most of these lives could be saved through proper nutrition, education and good healthcare.

In Pakistan, almost 1 in every 10 babies born die before their first birthday, and 14,000 Pakistani women die during childbirth every year. In Kenya, over 1 in every 20 children die before they turn 5 years old. Kenya also has one of the worst Maternal Mortality Rates in the world.

We are working to provide vital maternal care for Pakistan and Kenya's poorest mothers and their babies by delivering good medical care and nutrition and working alongside local midwives and doctors. We are working closely with mothers and their families to educate and empower them, to help give their babies the best possible start to life.

Our work will have a lasting impact for generations to come, since we are equipping mothers with the tools to break out of poverty and provide for their families through our sustainable agricultural training, as well as offering quality ongoing training and facilities for medical professionals in dedicated maternal health centres in Kenya and Pakistan.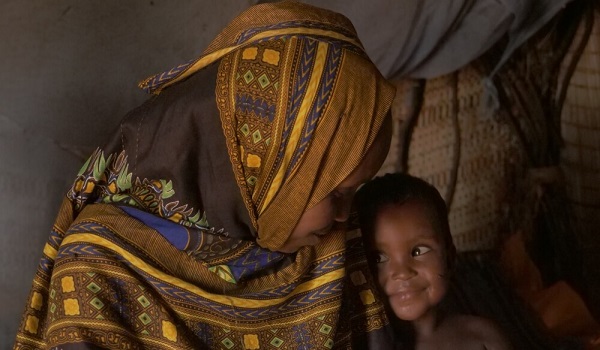 Aamer Naeem, Penny Appeal CEO, says: "We are delighted to be launching such a powerful and impactful programme that will provide long-term, life-changing support to communities in Pakistan and Kenya. We are overjoyed to be working closely with the UK government to facilitate real and positive change for mothers and babies, which will help determine the strength and success of future generations. With UK Aid Match, our donor's support will be making double the impact."

International Development Secretary Penny Mordaunt said:

"Every parent wants to give their child the best possible start in life. For parents in Kenya and Pakistan that's as simple as making sure their baby receives basic post-natal healthcare. But often this does not happen, and babies are still dying needlessly. By backing Penny Appeal, UK aid is helping to provide essential medical care, maternal healthcare and nutrition services for pregnant women, and babies and small children. This will save lives and help the next generation to prosper. UK Aid Match will double every pound, up to £2m, which the Great British public donates to this campaign, meaning that their generosity will go twice as far".

We have met so many strong women in Pakistan and Kenya, struggling through the most fragile times of their lives. We met Sitara in rural Tharparkar, Pakistan, who lost two of her babies when they were just days old, after having to give birth in dangerous, unsanitary conditions.

Sanitation is one of the most important factors in keeping mums and babies safe - our Fragile Lives Home Delivery Kits include vital basic equipment, fresh towels, female sanitation items, and baby wraps. This would dramatically reduce the risk of poor sanitation. Each kit also contains essential vitamins and minerals for the mother, which will help keep her healthy, and give her baby a better start to life through nourishing breastmilk.

Both of Sitara's births have been premature, and without any medical facilities, her babies have just not been able to survive. Through our Fragile Lives Centres, Sitara would be able to receive quality medical care with specialists on hand to help nurse premature and fragile babies back to health.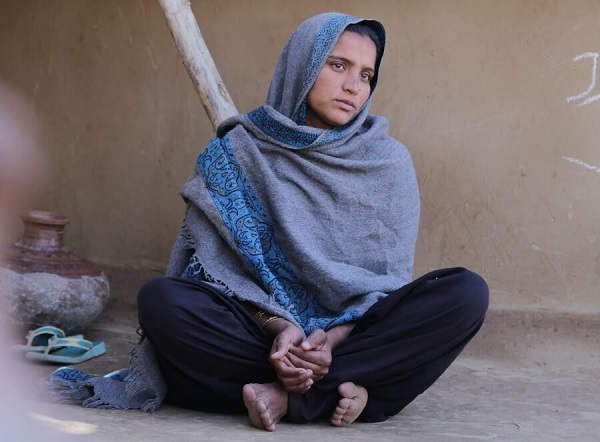 Through our Fragile Lives appeal, Sitara can now have hope for the future.

We want to build strength out of fragility for women like Sitara, and their precious babies.
Small Change, Double the Difference

With the help of UK Aid Match, your small change can make DOUBLE the difference to Pakistan and Kenya's poorest mothers and babies. The impact that this work will have will start with the healthy births of happy babies, and its legacy of improved health, nutrition and medical knowledge will last for generations.

Donate to our Fragile Lives appeal in Pakistan before June 9th and the UK Government will match your donation pound for pound to save lives in Kenya, helping to make DOUBLE the difference!

Find out more, and donate now, on our Fragile Lives webpage.