Muharram Quotes
Information and Inspiration for the blessed month of Muharram
In the Islamic calendar, Muharram is the first month of the year and is believed to be the second holiest month, after Ramadan. On the 10th of this month we have the day of Ashura, the day in which Imam Hussain (ra) was killed in the battle Karbala for his righteous beliefs and unwavering sense of justice, the day that the Prophet Musa (as) and his people were freed from the tyranny of the Egyptian pharaoh and the day that the Prophet Nuh (as) and those who devoted themselves to Allah (swt) were able to leave the Ark, once it came to reset on Mount Judiyy after the Great Flood.
With so many monumental events happening within this holy month, let's have a look at some Muharram quotes to inspire you as you commemorate those who lost their lives, those who showed steadfast devotion to Allah (swt) and those who let their faith lead them onwards. These Muharram quotes will share with you the importance of this month and offer you some noteworthy words of wisdom from the Qur'an, Ahadith, Imam Hussain (ra) and a few others.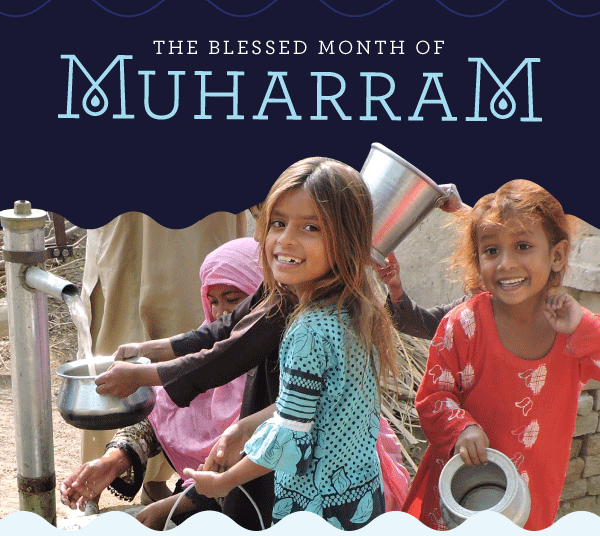 Muharram Quotes
Let's have a look at some Muharram quotes to give us a little more insight into this blessed month.
"Verily, the number of months with Allah is twelve months (in a year), so it was ordained by Allah on the Day when He created the heavens and the earth; of them, four are sacred. That is the right religion, so wrong not yourselves therein … " - Qur'an 9:36
"The year is twelve months of which four are sacred, the three consecutive months of Dhul-Qa'dah, Dhul-Hijjah and Muharram, and Rajab Mudar which comes between Jumadah and Sha'ban." - Bukhari
"The Messenger of Allah (saw) said: 'The best of fasting after Ramadhan is fasting Allah's month of Muharram." - Muslim
The Prophet (saw) tells us that Muharram is a sacred month, and as such the sins committed during Muharram are weighted much heavier than any other time and good deeds are rewarded more generously. He (saw) encouraged us to fast within Muharram, as he himself did, promoting the virtue of this month.
Muharram is a month of justice and truth, wheImam Hussain (ra), gave his life for those very things. This can also be related back to how Musa (as) and Nuh (as) both individually spoke out against the worship of false idols and took their people to salvation by the Grace of Allah (swt) – through Allah (swt) truth and justice will always triumph over falsehood.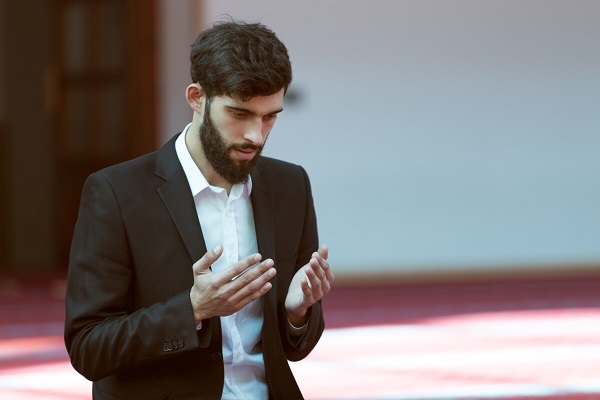 Ashura Quotes
The day of Ashura is a special one, as the 10th day of Muharram it offers people a chance for redemption and the opportunity to commemorate the actions of Hussain (ra), Musa (as) and Nuh (as). If clarity and insight on the day of Ashura is what you seek, take a peek at this collection of Muharram quotes about Ashura.
"The Prophet (saw) came to Madinah and saw the Jews fasting on the day of Ashura. He said, 'What is this?' They said, 'This is a righteous day, it is the day when Allah saved the Children of Israel from their enemies, so Musa fasted on this day.' He said, 'We have more right to Musa than you,' so he fasted on that day and commanded (the Muslims) to fast on that day." – Bukhari
"This is the day on which the Ark settled on Mount Judiyy, so Nuh (as) fasted this day in thanksgiving." – Imam Ahmad
"For fasting the day of 'Ashura', I hope that Allah will accept it as expiation for the year that went before." – Muslim
"I never saw the Messenger of Allah so keen to fast any day and give it priority over any other time than the day of Ashura and the month of Ramadan." – Bukhari
The Prophet (saw) looked forward to fasting on the day of Ashura in honour of Musa (as). If we follow in his footsteps, and take up our own fast on the 9th and 10th of Muharram, Allah (swt) will wipe our slate clean for the new year to come, but only if we have not committed any major sins throughout the year and have stayed committed to our prayers.

Quotes by Imam Hussain (ra)
Imam Hussain (ra) was the grandson of the Prophet (saw), a dedicated leader and a warrior for social justice. He made the choice to stand up to Yazid and protected the rights of his people. When he was persecuted for this and his life threatened, Hussain (ra) and his family, along with a group of 72 companions went East, but were forced to stop in Karbala by an army of 30,000 soldiers.
Yazid denied them water, letting each and every man, woman and child go without for three days. Hussain (ra) stood up for his people and his principles, and as a result was martyred in the battle of Karbala. Hussain (ra) was a hero who made the ultimate sacrifice for goodness, calling into action a wave of change that would lead a revolution and put an end to Yazid's rule. Still today, people remember Hussain (ra) and his noble actions, inspiring people from all over the globe through his selflessness and courage.
Find the motivation you need to become a catalyst for change just like Imam Hussain (ra) with some of these inspirational quotes by the man himself!
"I have not risen to spread evil or to show off… I only desire to enjoin good values and prevent evil."
"The greatest stand is to speak the word of truth in the face of a tyrant."
"The most generous of people, is the one who gives to those from whom he has no hope of return."
"To me, death is nothing but happiness, and living under tyrants nothing but living in a hell"
"Death with dignity is better than life with humility."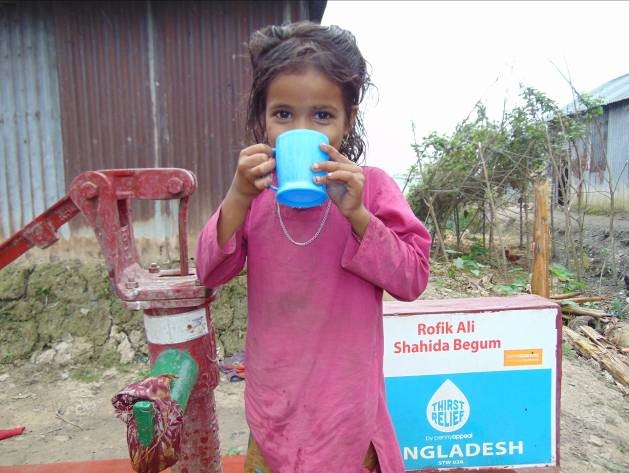 Quotes on Water
During Muharram we honour Imam Hussain's (ra) sacrifice for justice and the struggles he went through to pave the way for change. Penny Appeal is honouring the memory of Imam Hussain (ra) by raising money to give thousands of our brothers and sisters the basic right to water – a right that was denied to Imam Hussain (ra), his family and followers in Karbala. You can help us honour him by building a well in his name, the Prophet's (saw) or a member of their family.
Mark this month of remembrance by giving a lifesaving donation of £300 or just £25 a month to impoverished families in Pakistan, India, Bangladesh, Sri Lanka or Nepal. Water is essential to all life and Allah (swt) will bestow blessings on you and your family for helping the less fortunate gain access to safe, clean water.
"The best charity is giving water to drink and he was the most generous in giving charity" - Ahmad
"Do not waste water even if you were at a running stream" – Prophet Muhammad (saw)
"Sadaqah extinguishes sin as water extinguishes fire" – Prophet Muhammad (saw)
"By means of water, we give life to everything" – Qur'an 21:30
Let these Muharram quotes about water inspire you to give generously this month, and make sure that no one has to suffer through being denied water as Imam Hussain (ra) once was. He defended his people valiantly, fighting for justice, and you can carry that torch of social justice all the same by defending the poor's basic right to water.
READ MORE ABOUT MUHARRAM BELOW:
5 Interesting Facts About the Day of Ashura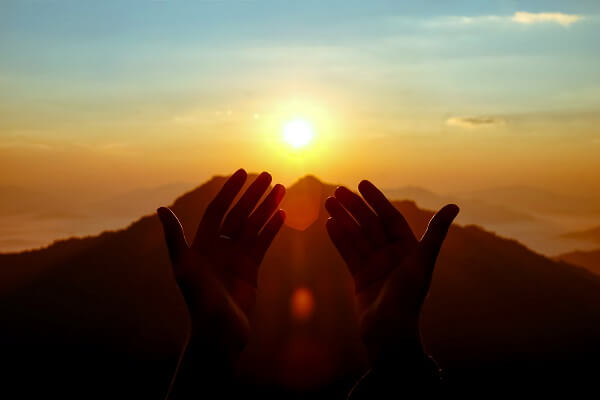 Fasting in Muharram