Meet the Girl Bosses of Comedy
These hilarious women are saving the day and leaving you in stitches!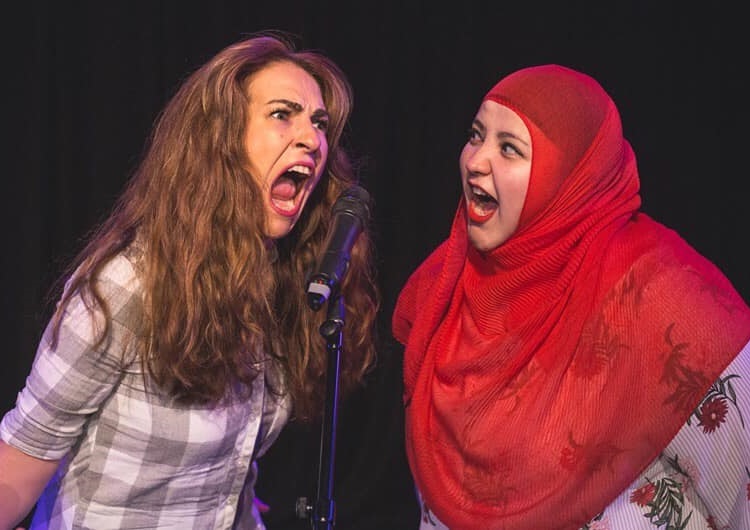 There are so many female comedians out there taking the stand-up stage by storm, but if you thought you've seen the best women of comedy before, prepare to be gobsmacked because our #GirlBosses are strong, bold and overwhelmingly funny. You've seen the rest, now it's time to meet the best!
Esther Manito and Fatiha El-Ghorri are coming to a stage near you this November with Penny Appeal's Super Muslim Comedy Tour, and these powerhouses of comedy are making way for a fantastically funny night of cutting-edge humour and uproarious laughter. These women are the superheroes of stand-up we've been waiting for, and they're here to give the people what we want – insightful, intelligent, hilarious comedy!
Tickets are now on sale to see these two comedic Wonder Women in action in 12 locations across the UK. For the price of a £5 early bird ticket, you'll get to witness first hand why Esther Manito and Fatiha El-Gorri are the funniest women around, earning them their spots as our #GirlBosses!
Esther Manito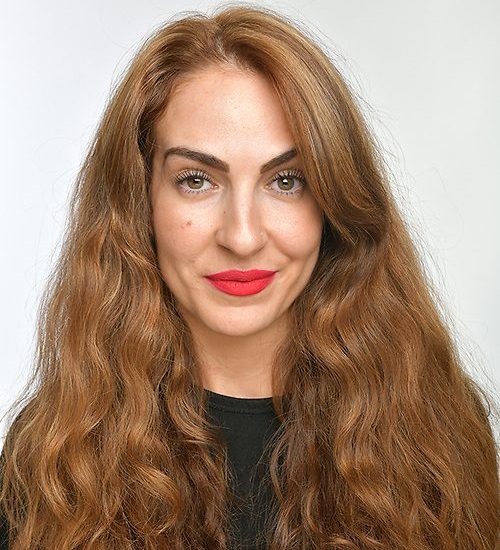 Esther Manito is a Lebanese British Comedian who heard her calling to comedy and answered it… completely by accident. Some heroes just have greatness thrust upon them, and Esther is prime example of this!
While on maternity leave with her second child, Esther took up classes at the Camden Comedy School and despite those first time jitters, she found her true calling. While she hadn't set out to be a comic, she fell into the role fantastically and has achieved a name for herself here at home in the UK and abroad.
This superhero of comedy won the BBC New Comedy Award 2016-2018, was nominated for Arab Woman of the Year and Asian Woman of the Year, has competed in multiple competitions with good standing and had the honour of being the first female comedian to perform at the Dubai Opera House! Esther has been in the comedy game for over two and a half years now and she has well and truly raised the bar for comedians everywhere.
Fatiha El-Ghorri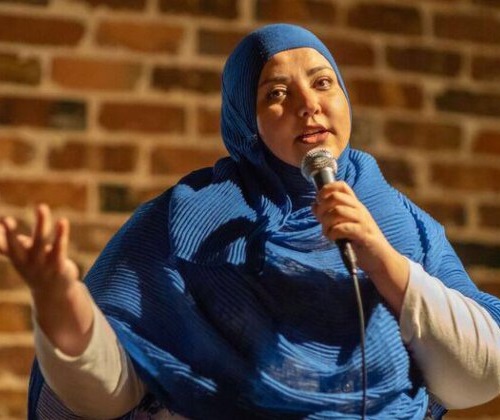 Fatiha El-Ghorri is a London based comedian, who travels the country to bring her witty, sharp brand of humour to comedy lovers everywhere. This British Muslimah is known for having a mind full of cutting observations and an engaging witticism that leaves audiences hollering with laughter!
Fatiha uses her comedy to dismantle Muslim stereotypes and challenge people's views on Islam, Muslims, and Muslim women. Her relatable stand-up never fails to get people laughing and thinking. She tackles some very controversial subjects like Islamophobia and dating by sharing her own experiences, which are funny, thought provoking and honest.
Comedic Wonder Woman Fatiha El-Gorri's online presence is one to make you chuckle and she has been a finalist in multiple comedy competitions, such as Funny Women in London and the Max Turner Prize. She's made a name for herself on the stand-up circuit and audiences can't help but break out in applause when she graces the stage!
Boys step aside, because our #GirlBosses are ready to bring the house down this November on the Super Muslim Comedy Tour! Come out to see the show in a city near you from the 6th - 17th and watch Fatiha and Esther dazzle the crowd with their supercharged comedy.
They're not just touring for comedy's sake either! These strong women are standing up to the injustices of child poverty with our Forgotten Children appeal. 100% of the proceeds from the Super Muslim Comedy Tour are going straight to helping poor children in Senegal get off the dangerous streets and into a safe environment.
You've met our #GirlBosses and you know what they're bringing the laughter for, so be a Boss yourself and get your tickets to see Esther and Fatiha on the Super Muslim Comedy tour!