Hajj Facts 2019
8 Interesting facts about Hajj and the pilgrimage to Mecca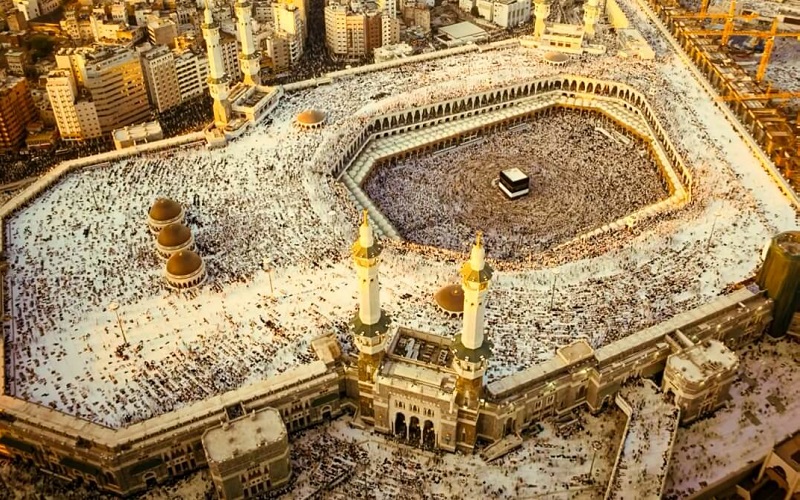 The Hajj is expected to start on August 9th this year, depending on the sighting of the moon, and millions of Muslims will soon be getting ready to make their pilgrimage to Mecca or follow the hajj here at home.

This wonderful journey from Mecca to Mount Arafat is a spiritual expedition that Muslims all over the world aspire to partake in. The Hajj is an extremely personal and complex ritual that requires your complete devotion, faith and understanding. It is so important to fully comprehend the Hajj pilgrimage and your intentions for it before embarking on this sacred excursion, so that it can be preformed accurately and with good intention.

There's a lot to know about Hajj, so we've laid out some details here in order for you to better understand this blessed ritual. With our Hajj pilgrimage facts, you'll know everything you need to know to get ready to go to Mecca. We've also highlighted some interesting facts about Hajj that everyone should keep in mind.

Have a look at some our Hajj facts 2019 as we close in on the Hajj season this year!
Hajj Pilgrimage Facts
1. Hajj is the 5th and Final Pillar of Islam
The five pillars of Islam are obligations that every good Muslim must fulfil in order to live their lives devoutly and put their faith first. Hajj is the 5th pillar of Islam, and as such is an act that every Muslim must do at least once in their lives. This pilgrimage to Mecca is a display of faith and inner strength; the Prophet (saw) said, "O people! Allah has prescribed Hajj upon you, so perform it."


2. There Were 2.4 Million Pilgrims Last Year
The Hajj to Mecca is thought to be the world's largest human gathering, and last year there were 2.4 million people that made the journey. During your pilgrimage, you can find Muslims from all over the world and all walks of life. From America to Malaysia, England to the Pakistan, this is truly an event that brings us all together under Allah's (swt) all-encompassing love.
3. There is No Gender Segregation for Hajj

While many other Muslim rites practice gender segregation, during the Hajj there is no separation between men and women at the Grand Mosque of Mecca. They walk around the Kaaba together, climb Mount Arafat together and simultaneously throw stones at the Jamarat. This symbolizes the equality of men and women before Allah (swt). Once the Hajj is complete, gender segregation is once again recognised.
4. Hajj goes hand in hand with Eid al-Adha
The Hajj culminates with Eid al-Adha, the celebration of sacrifice. After completing the stoning ritual at Jamarat, pilgrims preform Qurbani by sacrificing sheep, goats or cattle and distributing the meat the family, neighbours and the poor. This is done to commemorate the Prophet Ibrahim (as) and his unwavering devotion to Allah (swt).
Interesting Facts About Hajj

5. An Accepted Hajj Gains You a Place in Paradise
For all the trials and tribulations that come with planning a Hajj and completing it, the reward by far outweighs any challenges a pilgrim might face. The financial, physical and spiritual tolls are nothing in comparison to what Allah (swt) is offering. The Prophet (saw) tells us that, "the reward for a Hajj mabroor is nothing but Paradise" (Bukhari), a reward such as that is worth much more than we could ever give.
6. People who complete the Hajj are called Hajjis
Completing a Hajj is something to be proud of, as it aids in strengthening spiritual fortitude and steadfast devotion to Allah (swt). Once a person has completed their pilgrimage to Mecca and fulfilled the 5th pillar of Islam, they gain the tittle Hajji. Some Muslims even choose to use this title in front of their names to show their Hajj achievement.
7. The Hajj Dress Code

In order to complete Hajj, men and women must dress in ihram clothing. These rid Muslims of any sign of wealth or class, so they may all present themselves as equal in the eyes of Allah (swt). Women can wear simple dresses and headscarves, while men are required to dress in two white cloths without stiches, one to cover the body from the waist down and the second to drape around their shoulders. Both men and women cleanse themselves before dressing, with men shaving their heads and trimming their beards and nails, and women removing a single lock of hair. It is important to keep clean during Hajj, because if ihram clothing should get dirty the Hajj is invalid.
8. Kissing the Kabba Stone
On the eastern corner of the Kaaba is a black stone encased in a ring of silver. This stone is revered as an Islamic relic, that is said to date back to the time of Adam and Eve. Muslims believe that Adam received this stone from Allah (swt) and incorporated it in an alter for worship. Later, the archangel Gabriel gave the stone to Ibrahim, and he used it in an alter as well – the same alter where Allah (swt) tested his devotion by asking him to sacrifice his son. During Hajj, many pilgrims try to stop to kiss the stone if they can, just like the Prophet Muhammad (saw) once did. If pilgrims are unable to reach the stone, they instead point in its direction each time they pass.
We hope our list of Hajj facts 2019 has enlightened you on some of the most notable aspects of this important Muslim journey. If any of our Hajj pilgrimage facts or any of our interesting facts about hajj have you wanting a bit more information about how to get ready for Hajj, why not have a look at our 6 Hajj Tips article!

For any of you who are making your Hajj this year, have a safe and successful journey and may Allah (swt) bless you and accept your pilgrimage, insha'Allah.
Read more:
Penny Appeal Champions Orphan Welfare in Pakistan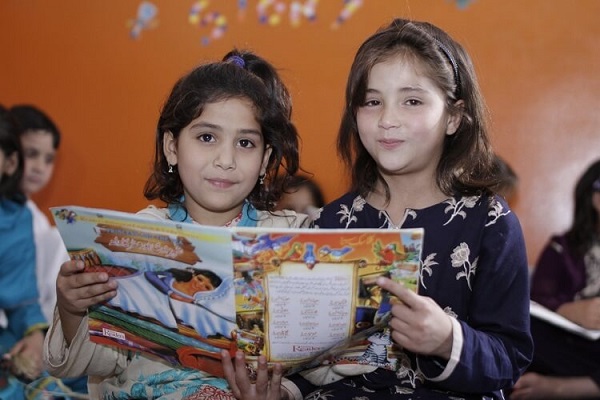 The Story of Qurbani