15 Minutes with Mehwish Hayat
An Exclusive Interview with our New Ambassador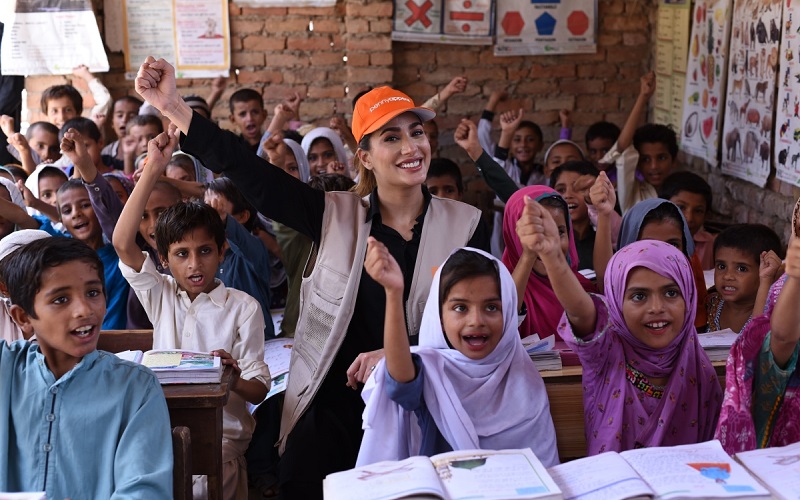 "My intention when speaking about women's rights, girls' education, or supporting humanitarian charity work is to unite people - not divide them." – Mehwish Hayat
Spend 15 minutes with actress and activist, Mehwish Hayat, and you'll understand exactly why she's Penny Appeal's newest Ambassador. Passionate and articulate, Mehwish has recently hit the headlines for advocating for positive representation and peace in Pakistan.
Whilst receiving her Pride of Performance award in Oslo last week, Mehwish gave a brilliant speech about representation, which you can watch here. She also recently spoke out against divisive nationalism with a thought piece in CNN, emphasising the responsibility that actors and role models have to promote peace and be responsible humanitarians. Earlier this year, Mehwish was honoured by the Government of Pakistan with the Tamgha-e-Imtiaz, the highest accolade any citizen of Pakistan can receive.
With all this under her belt, Mehwish is now partnering with Penny Appeal as our Ambassador, to spread her message of peace and progress, and to help hundreds of Pakistani children get the education they deserve. We spent 15 minutes quizzing Mehwish with all your burning questions; take a look at the exclusive interview below.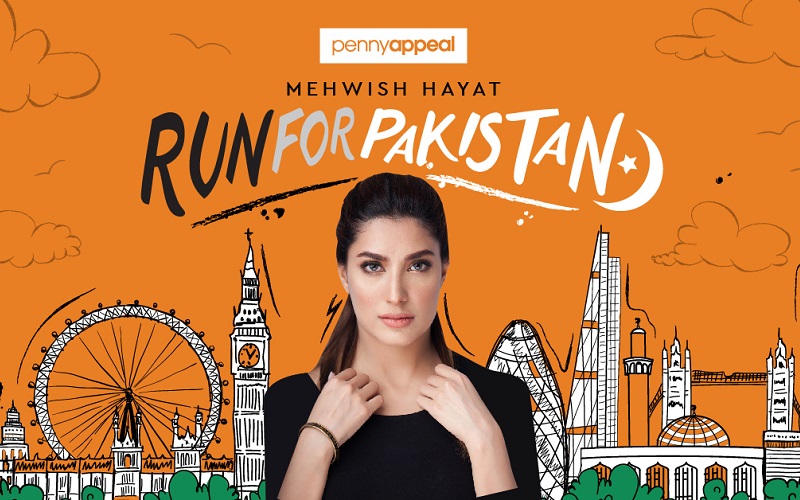 PA: Assalamu Alaykum Mehwish, thank you for sitting down with Penny Appeal for this interview. How are you today?
Mehwish: Wa'alaykum salaam, I'm very well thank you. Thank you for sitting down with me, too!
PA: We're delighted that you've joined Penny Appeal as our new Ambassador. What drew you to us as a charity?
Mehwish: I have been very impressed with all the work that Penny Appeal have been doing around the world. I'm impressed with your willingness to think outside the box and take on innovative projects and innovative ways of raising money. I couldn't believe they've helped Millions of people in just 10 years.

PA: For people who might not know, what are you doing as Penny Appeal's Ambassador?
Mehwish: I hope we'll do a lot of amazing work together! The first thing I'm doing is training for the London Marathon… I'm running 26.2 miles (can you believe it… 26.2 miles!?) to help rebuild 5 wonderful schools in rural Sindh in Pakistan.
PA: How do you feel about running the marathon?
Mehwish: In a word, "nervous" I've never been shy of a challenge, but this will be the biggest challenge of my life! But having visited the schools I will be helping, the faces of those children will ease all the hardships to come. I am doing it for them.
PA: You came out with us to visit the schools in Sukkur, Sindh, which you will be raising funds for. How was that experience for you?
Mehwish: When I went on the field visit to Sukkur, it really opened my eyes to the problem. These little boys and girls from age 5-16 were sitting under the scorching heat of the sun, just to get an education. They didn't have proper bathrooms there. They didn't even have any shade there. The conditions were terrible.
These children want to get an education; their parents desperately want them to get an education, but they just don't have the facilities. I made a promise and took on the responsibility to help these children get the education they really deserve – I hope people will connect to this cause and help me rebuild these schools.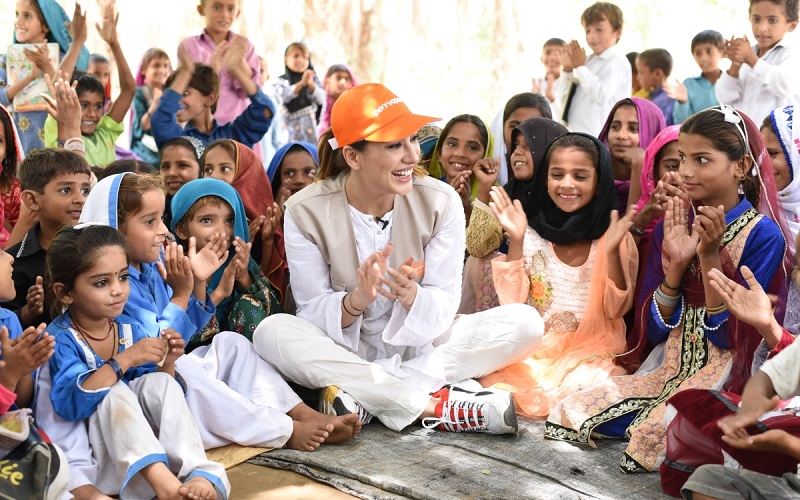 PA: Why do you think education is so important, especially in Pakistan?
Mehwish: I think that education is a universal right for any child. I know how lucky I was to receive an education and how that has broadened my horizons and given me confidence. Education is the bedrock of any society and I know that health issues, poverty and women's empowerment - all these issues stem from a lack of education.
Pakistan is my homeland and I was very grieved when I read a UNESCO report that 25% of Pakistani children will not complete primary education by 2030. With 1 in every 3 boys and almost half of all girls in Pakistan not getting an education, I felt strongly that something had to be done. After Pakistan I will be taking the campaign elsewhere, but I had to start in my own country where there is a dire need.
We are fortunate that we can have access to education. We – as Pakistanis, as Muslims, as human beings – really need to help and support these children.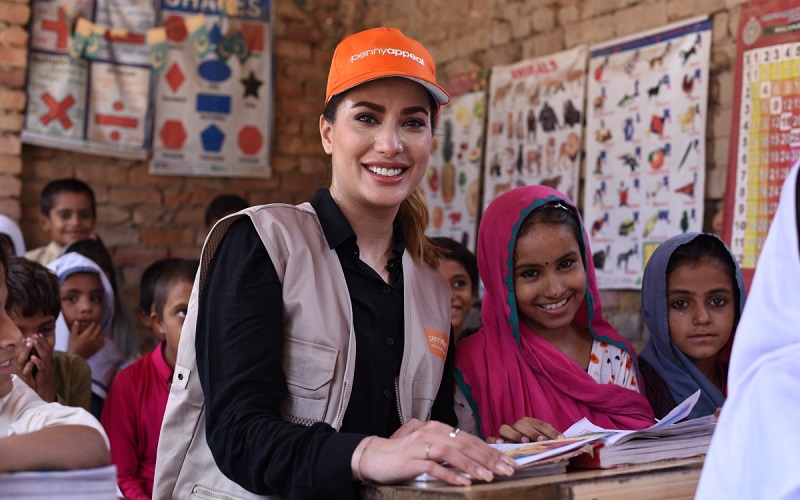 PA: Tell us a bit more about the schools you're fundraising for.
Mehwish: There are 5 schools we want to transform and rebuild together. All of them are just in dire need of expansion and refurbishment; they really aren't suitable learning environments for children at the moment, and we need to change that so that they can get all the opportunities they deserve.
Four of the schools are mixed, and Penny Appeal are going to do community outreach to make sure that there's gender equality in the attendance. The fifth school, which I'm really excited about, is an all girls' school in a particularly traditional village. Once we rebuild this school, so many of the parents in this area will feel comfortable sending their girls to school – it really will change their lives forever.
PA: Why is girls' education especially needed in Pakistan?
Mehwish: Why should girls' education be any less important than boys'? Girls should have the same access to education and should be encouraged to pursue it in the same way. There are so many benefits that come from being educated – issues surrounding health and nutrition, hygiene and marriage all become easier.
I think that by giving girls an education, you give them a voice. You give them the opportunity to be in charge of their own futures, of their own lives.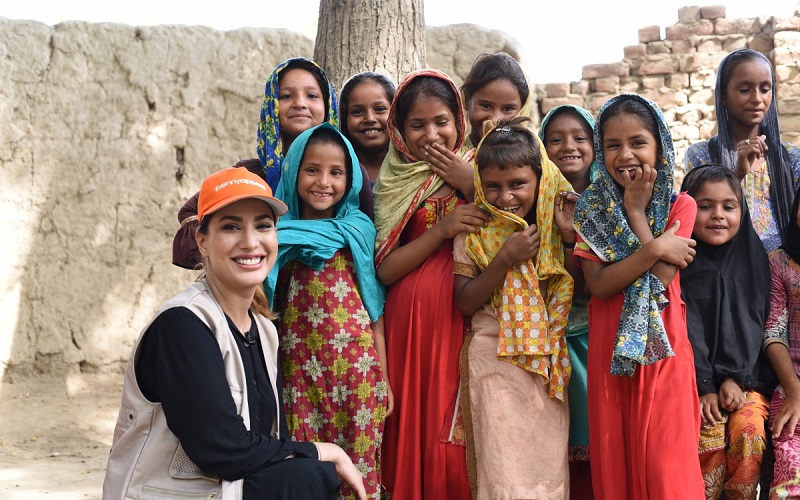 PA: What would you say to someone who is interested in sponsoring you on your marathon?
Mehwish: Please do! Don't even think about it. I have been to Sukkur to visit the schools and met the children we'll be helping. An hour with them is enough to melt anyone's heart. I promised that I'd give them the schools that they desperately need… I hope I can fulfil that promise.
PA: What will your next steps be, as Penny Appeal's Ambassador?
Mehwish: Like I said, I'd love to take my campaign for education to other countries around the world, and expand Penny Appeal's work in Pakistan. It feels really amazing to be part of a cause that is close to my heart, and I just want to keep on working to help people with you guys!
--
If you're interested in finding out more about Mehwish's Run for Pakistan with Penny Appeal, click here, and you can donate to support her race for education here.
Read more about Penny Appeal's woraround the world:
International Women's Day 2019