Championing Girls on Mental Health Awareness Week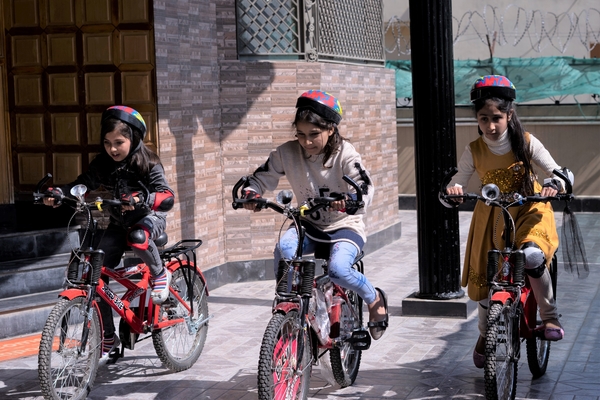 This Mental Health Awareness week we're championing young girls here in the UK: we've partnered up with the YMCA on a programme called Y's Girls. This is a mentoring programme for girls aged 9-14, who are matched up with a mentor to help coach them through loneliness, self-esteem issues and social anxiety.
The girls meet up with their mentors once a week for around 9-12 months to talk about how they're feeling and take part in 1 on 1 or group activities, like arts and crafts, bowling and sports. Being paired up with a mentor really helps these vulnerable young girls learn to socialise, boost their confidence and eliminate loneliness. We spoke to *Jane's mum to find out how she was benefitting from Y's Girls.
"Y's Girls is a big success for us. Jane enjoys her outings with her mentor very much and has been more active and chattier. So, thanks so much for organising the Y girls! After a long time of seclusion, our daughter is more confident and active, and joins in with family life, which makes us feel less worried and much happier. We are glad that Jane has developed such a good relationship with her mentor and is thriving again. I would definitely recommend Y's Girls!'
Y's Girls sessions offer an informal place for the girls to confide in their mentor about any issues that may be worrying them – from problems at home to schoolwork and friendships. Mentors help girls set realistic goals that they aim to achieve before they reach the end of the programme, which helps give them the faith that they can achieve the things they would like to in life. It's not just the children that benefit from the programme – the mentors see rewards from taking part in Y's Girls as well!
"I absolutely love being involved with the Y's Girls programme. It's a really rewarding experience to see my mentee progress through her goals, and I didn't realise how much it would inspire me to set my own as well. That weekly check-in has the potential to provide so much reassurance and support for the young girls involved, and to see that bond getting stronger really is amazing. I'm learning so much – and the mentor community is a lovely added bonus too!"
If you'd like to help us contribute to more programmes that benefit the mental wellbeing of children here in the UK then you can donate to Penny Appeal at Home!
 *Name has been changed for anonymity.