Ashura: A Day of Remembrance and Reflection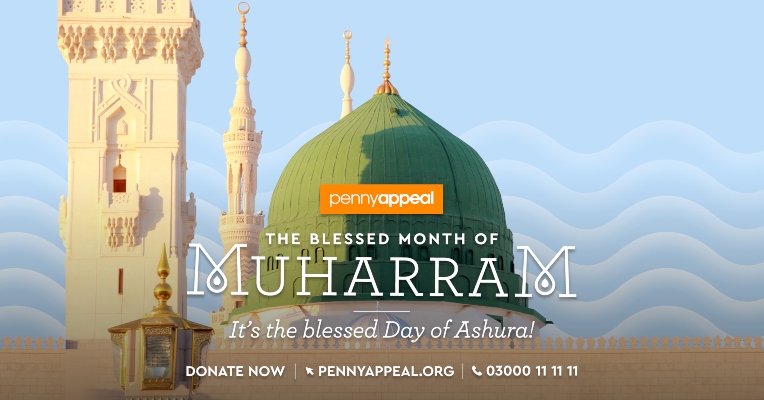 Today is the 10th of Muharram – the Day of Ashura! It is a day of great virtue, and tremendous sanctity. It has been reported that Abdullah ibn Amr ibn al-As (RA) said: 'Whoever fasts Ashura, it is as if he has fasted the entire year. And whoever gives charity this day it is like the charity of an entire year.' (Ibn Rajab)
Washing Away Sin
The Day of Ashura is a day of reflection, mourning and remembrance. The day marks the death of the Prophet's (ﷺ) grandson, Imam Hussain (RA), who was killed during the Battle of Karbala on 10th Muharram 61 AH (680 CE).
This day is significant because it represents a time when the ummah faced great hardship and were able to overcome it through faith and perseverance. We should all take this day to reflect on our own lives and remember that no matter what challenges we face, Allah (SWT) is always with us.
Ashura was a special day long before Hussein's martyrdom. The day has been linked with the deeds of various prophets from Nuh (AS) to Yunus (AS); notably it is recognised as the day that Allah (SWT) saved Musa (AS) and the children of Israel from the clutches of Pharaoh. Both Sahih al-Bukhari and Sahih Muslim report that after the Prophet Muhammad (ﷺ) arrived in Madinah, he found Jewish residents fasting on the Day of Ashura. Discovering that they did so to honour Musa (AS), the Prophet (ﷺ) resolved that Muslims would also fast on Ashura, plus the previous day.
Fasting on Ashura is not fard (compulsory); rather, it is mustahabb (encouraged). But it is understood to bring great reward: the Prophet (ﷺ) stated that this fast would bring forgiveness of the past year's sins (as reported in Sahih Muslim).
The Heroism of Hussain (RA) and Abbas (RA)
The tragedy of Karbala darkens the commemoration of Ashura; it transforms what would have been a day of celebration into a day of mourning. But it is also a day to commemorate the steadfast faith and commitment of Hussain (RA) and his family in the face of oppression and adversity. On this day, we mourn them while honouring their unparalleled faith and commitment.
One notable event from the battle was the death of Hussain's brother Abbas ibn Ali (RA), who was killed while trying to retrieve water. The enemy forces had cut off access to the river, and Abbas (RA) was seeking to provide water for the thirsty children in Hussain's camp. While he was returning on his horse with the water, enemy soldiers attacked him, and he perished despite his best efforts to protect the water. His heroism and selflessness encapsulate everything we seek to honour on this day.
The Battle Continues
Over 1300 years later, there are still Karbalas happening all over the world. Oppression and persecution occur in multiple forms – despite the progress that has been made over the years, there is still a great deal of work to be done. It's important for us as Muslims to stand up against discrimination and violence in all of its forms and promote a more equal world for everyone.
Water poverty also persists. Just like Hussain's family, who were denied access to water, millions of people are still deprived of this basic human right. According to UNICEF, around 2.2 billion people do not have safely managed drinking water.
But the battle is not a lost cause. Between 2015 and 2020, 107 million people gained access to safely managed drinking water in their homes for the first time. Thanks to the efforts of people who care about changing the world one water source at a time, millions of lives have been saved already. Here at Penny Appeal, we're honoured that our donors have built over 40,000 wells – making a HUGE difference to hundreds of thousands of lives – with nothing but small change and compassion for others.
This Ashura, you can join this movement for change – and follow the brave examples of Imam Hussain (RA) and Abbas ibn Ali (RA) – by providing water to those who are thirsty and suffering. Build a water well for only £25 a month - that's 83p a day.
Join the battle against water poverty today.