Eid Food Ideas to Help You Get Inspired
Top 11 recipes for Eid 2019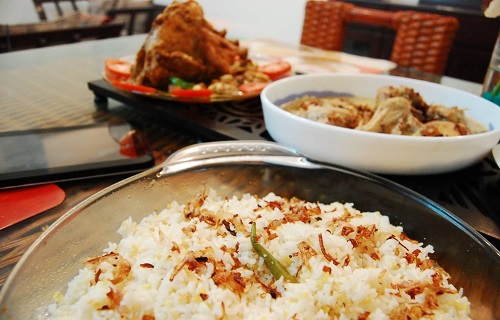 Is there anything better than sharing a wholesome, traditional meal with our loved ones? Muslims all around the world will soon be coming together to celebrate Eid-ul-Adha. A celebration of sacrifice, it commemorates the completion of the Hajj, the annual pilgrimage to Mecca. Eid-ul-Adha is one of the most important festivals in Islamic tradition, and a wide variety of meat-based dishes are prepared and enjoyed following the sacrificial slaughter of animals, known as Qurbani, to honour and commemorate the willingness of Prophet Ibrahim (as) to sacrifice his son, Ismail (as). If you are celebrating, you can be sure to expect a delicious range of dishes, bursting with incredible flavour!
We've rounded up our favourite Eid food ideas to give you all the inspiration you need for the upcoming festival season. These simple, but delicious traditional Eid dishes are a beautiful reward for all the sacrifices that have been made, and a delicious way to enjoy this holy festival.
While we all plan our festivities this Eid let us also remember our Islamic duties for Qurbani. Your Qurbani could mean a family less fortunate that yours has food to eat this Eid. We've made Qurbani simple for you this year so why not donate now?
Eid Food Ideas for Breakfast



Breakfast is the most important meal of the day, and with all the Eid festivities ahead of you its best to start your morning off right! Put your cooking skills to the test with some of these delightful breakfast recipes.
Sweet Vermicelli

Source: www.mytamarindkitchen.com
Without a sweet and decadent breakfast, is it truly Eid? One of our favourite Eid dishes to serve on the morning of Eid-ul-Adha is Sweet Vermicelli. As far as Eid food goes, this is a brilliant dish to kick off your celebrations with. This sugar-laced Pakistani dish is sure to bring smiles to the table, with so many different variations to try!


Hrbil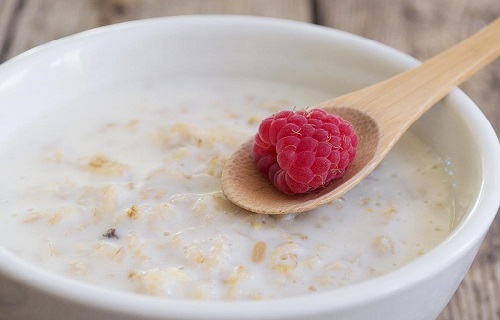 This Moroccan dish has become a breakfast staple in many Muslim households, so if you're looking for Eid food ideas for that early morning start here's one to try! Hrbil, or Herbel, is a sweet porridge-like dish, made from wheat berries. butter and milk, and topped with honey. This dish is super easy to whip up, and is sure to fill you up until lunch rolls around!
Delicious Meat Dishes for Eid 2019
There are so many different varieties of Eid food from all over the globe! Making a special meal is an important part of Eid celebrations, so we've picked a few of our favourites to share with you.
Turkish Manti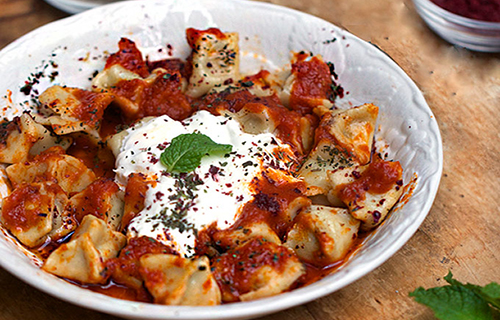 Source: www.panningtheglove.com
With all the different meats to cook with, it's difficult to know where to start! Why not begin with a traditional Turkish steamed dumpling? These comforting little meat parcels are incredibly easy to make. They're simple enough to be thrown together quickly on the day, but delicious enough to serve to your guests, making them the perfect starter to a day of traditional Eid food.
Roasted Lamb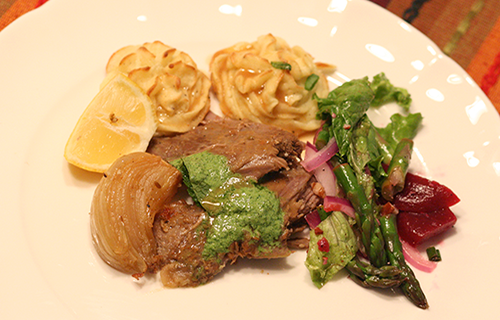 Source: www.zabihabites.com
Lamb is a traditional Eid food main and has a spot at the table for many Eid celebration. Slow-roasted lamb is a simple but sophisticated Eid dish that can be seasoned with heaps of bright and flavourful ginger, garlic and cumin. Serve with duchess potatoes and greens for a dish that is sure to please everyone. If you're feeling adventurous, why not choose goat instead, for a more unusual flavour.
Moroccan Lamb or Beef Tagine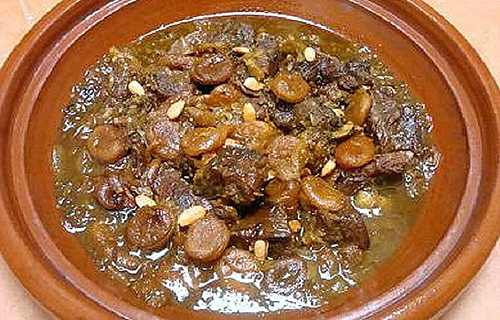 Source: www.thespruceeats.com
For something with a little more spice, a tagine is the perfect Moroccan Eid dish to bring to your table. Beautifully presented, this tagine is super fresh, with heaps of sweet dates, cinnamon, almonds, and spicy pepper and is totally delicious with both lamb and beef. Any Eid celebration is a breeze, with a dish that slow cooks throughout the day!
Need to pick up some dates for this recipe? Want to help Palestinian farmers, as well as other important projects in Palestine in the process? Pick up some of Penny Appeal's Medjoul Dates! For just £11.99, you'll have a sweet ingredient for your tagine dish and be giving to charity at the same time.
Lamb and Pumpkin Stew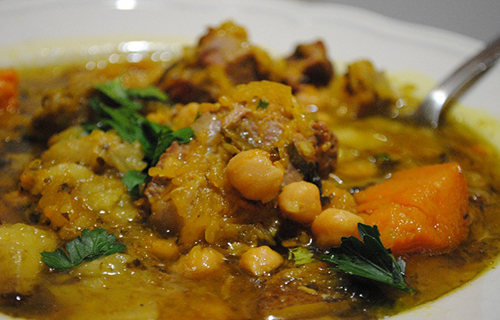 Source: www.myhalalkitchen.com
Another gorgeous stew variation is this pumpkin, plantain and sweet potato stew. Boasting a whole host of delicate spices, thiLibyan disis a sure-fire way to get your kids to eat some vegetables. Using your Qurbani meat for this recipe, coupled with raisins and chickpeas makes it a dish called Tbeikhet 'Eid!
Afghan Pulao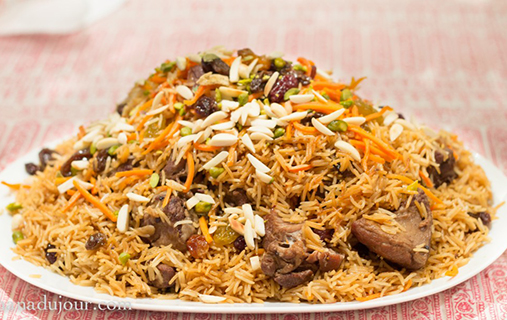 Source: www.rehandujour.com
What could be more authentic than a traditionaAfghan Pulao? A fragrant blend of steamed rice and lentils, raisins and carrots, we recommend slow cooking lamb to add to this vibrant dish and sprinkling toasted almonds on top. This simple blend of ingredients ensures that this dish will be devoured by even the pickiest eaters for Eid 2019.
South African Braai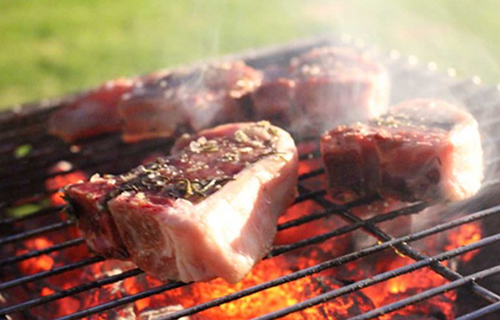 Source: www.braai.co.za
Who's in the mood for BBQ this Eid?! For something a little bit different, consider trying a traditionaSouth African Braai. A braai is like a barbecue, but is deeply rooted in South African culture. Regardless of your background, you're sure to love the smoky flavour of meat cooked over a wood fire, and this beautiful weather gives you the perfect excuse to take your feast outside!
Eid Food Ideas for Dessert!
Our list of traditional Eid food wouldn't be complete without some delicious Eid desserts! Many people would agree that dessert is the part of the meal that people look forward to the most. Just when you think you're completely full…suddenly there's room for pudding! Pick one – or all – of these sweet treats to wow your guests with for Eid 2019.



Lebanese Date Pastries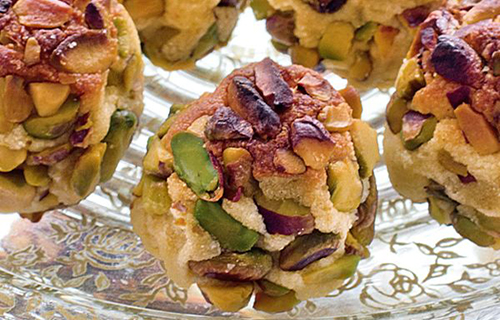 Source: www.thehappyfoodie.co.uk
We've fallen in love with thesLebanese date pastries, flavoured with delicate orange blossom, and dusted with sweet powdered sugar. This dessert is called maamoul, and these little pastries have a crunchy and sweet butter pastry outside and a delicious date filling!
Get your Medjoul Dates to go inside these sweet treats for £11.99, and help Palestinians in the process!
Indian Phirni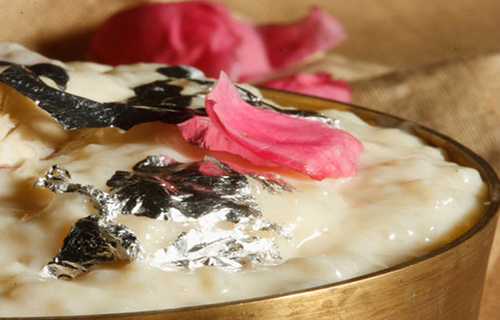 Source: www.food.ndtv.com
If puddings are more your thing, try a sweeIndiaphirni. Creamy and comforting, this Eid dessert can be luxuriously decadent, and is beautiful when paired with fresh summer berries, especially with raspberries or sliced strawberries. To impress your guests, serve in glasses and top with candied rose petals.
Eid Cookies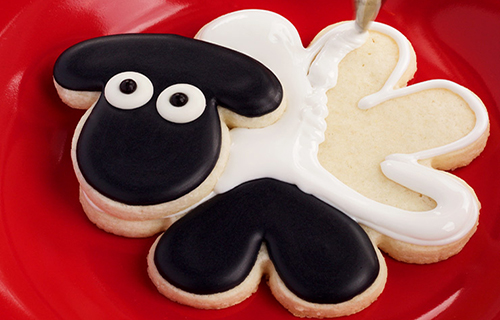 Cookies are always a wonderful Eid dessert choice and are bound to make the little ones happy! We recommend a traditional sugar cookie that your guests can take home with them. Top tip: Get creative and cut your cookies in the shape of lambs, mosques or other festive shapes for an adorably fun touch!
With such a delicious selection of Eid food ideas to choose from, your cooking is sure to delight your guests, with something traditional for everyone to try!
Keep Reading: