The Story of Qurbani
Qurbani, a ritual that has transcended time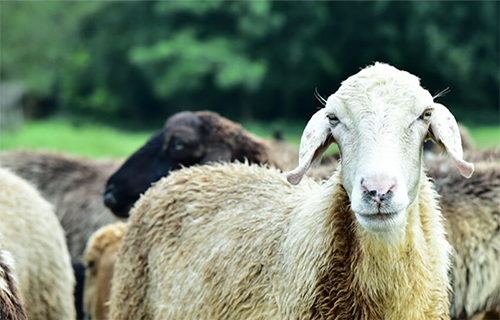 Udhiyah, also known as Qurbani, refers to the sacrifice of animals made by non-pilgrims during the days of Eid ul-Adha. Every year, millions of Muslims around the world take part in the ritual of Qurbani by slaughtering an animal - typically goats, sheeps and cows. This ritual has transcended time, and is a symbolic act which reflects the Prophet Ibrahim's (Abraham) devotion and submission to God, who commanded him to sacrifice his beloved son, Ismail.
"And We ransomed him with a momentous sacrifice."
(Al-Qur'an 37:107)
Prophet Ibrahim, through a dream by Allah, was ordered to offer Ismail as a sacrifice for the sake of God. Thereafter, he consulted Ismail who promptly gave him consent. However, this was a test by Allah for Ibrahim, who demonstrated trust and conviction in God's wisdom – consequently Ismail was spared, and instead Allah ordered them to sacrifice an animal instead.
The Meat from Qurbani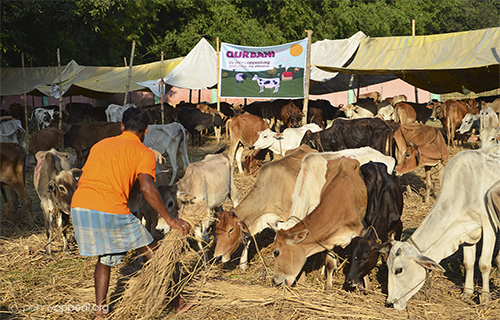 From the meat that is acquired from Qurbani, a minimum of 1/3 must go to people who are poor or in a dire situation. Any Muslim who has reached the age of puberty has a mandatory obligation to give Qurbani so long he or she can afford it. Due to the difference in sizes/ volumes of animals (sheeps, cows, goats etc) the number of people that can give Qurbani per animal will vary. For example:
1 small animal (Sheep or Goat) = 1 Qurbani
1 large animal (Cattle) = 7 Qurbanis (1 Qurbani – 1/7th of the share)
Qurbani on Eid ul-Adha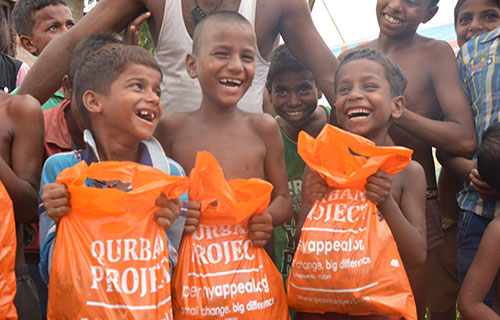 Qurbani may take place across any of the days of Eid ul-Adha however individuals are encouraged to give money for Qurbani as early as possible. The timeframe for the sacrifice is between post-Eid prayer and the thirteenth of Dhul Hijjah. The Messenger of Allah (upon whom be peace) used to hasten to offer sacrifice after Eid prayer, and the first thing he would eat would be the meat from his sacrifice.