6 Stereotype-Smashing Muslim Women in Team Orange
On International Women's Day 2020, meet the stereotype-smashing, marathon racing and brave mountaineering women of Team Orange!
Team Orange are our incredible volunteering and fundraising family, who give their time open-heartedly to help those in need. One of the core parts of Team Orange is taking part in Challenges, from skydiving to climbing Mount Everest, to raise money for charity.
In a society that still marginalises Muslim women, we couldn't be prouder of the sisters who defy expectations by taking on tough challenges to provide for refugees, the poor and the disadvantaged around the world. Here are just a few of their stories…

Manal Rostom
"I am smashing the false perceptions about Muslim women around the world."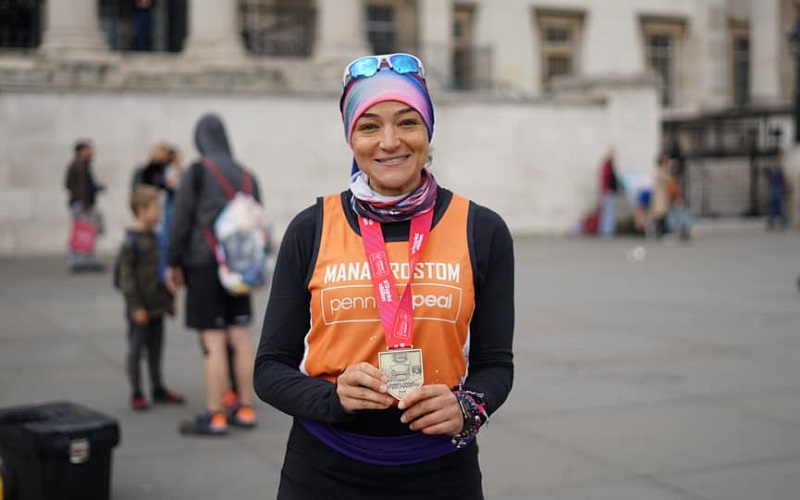 Manal Rostom is a powerhouse runner, activist and role model. Passionate about paving the way for other Muslim women, Manal set up Surviving Hijab in 2014, creating what is now the largest community of hijab-wearing people on social media.
Manal is a personal trainer who lives and breathes fitness. She hasn't always found it easy in the running scene, though, struggling with a lack of representation and few decent hijabs for sports. In 2015, Manal reached out to Nike and questioned them on the lack of Muslim women featured in their campaigns, prompting a shift in representation and Manal being made a Nike Running Ambassador, and later the face of the Nike Pro Hijab, released on International Women's Day in 2017.
"I am smashing the false perceptions about Muslim women around the world. I grew up as a third culture kid, in a western environment hating my own culture and potentially what I knew about religion, simply because of what used to be portrayed in the media.
I want to be able to represent Muslim women in the coolest, most representative way possible and I am on a mission to do just that."
Manal ran the London Marathon with Penny Appeal in 2019, completing her 5th major marathon. Read more about her motivations in our interview with Manal here. One day, she dreams of becoming the first Egyptian to complete all six World Marathon Majors – and we're very confident that she will!

Marzana Rahman
"My dream is that no more women will have to suffer in silence."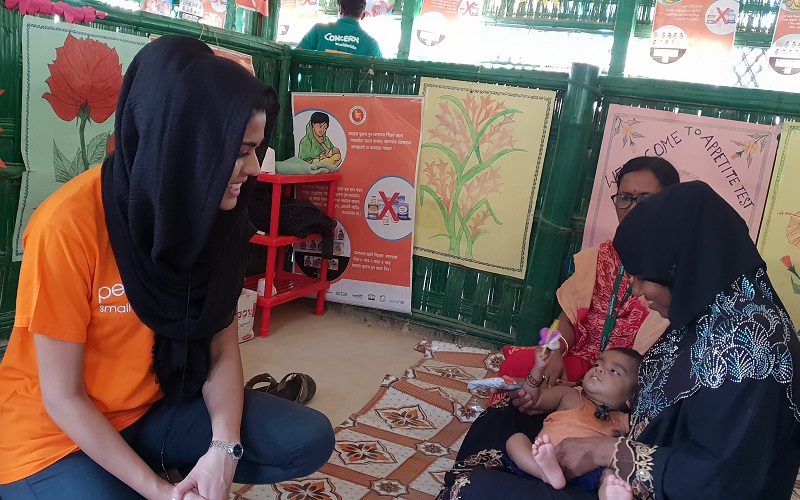 Marzana Rahman is a Domestic Violence Survivor and activist for the protection and rights of women everywhere. The way that she speaks out bravely for other survivors is an inspiration to us all.
Last year, Marzana trekked to Everest Base Camp with Penny Appeal, raising over £16,000 to help Rohingya refugee women, later visiting Cox's Bazar to see our safe spaces for women, and provide her support.
"Every Rohingya woman in the refugee camps of Bangladesh has a tale of horror, violence and sexual assault to tell. I wish I could stop the genocide but unfortunately that isn't in my control, so instead I have decided to climb to the basecamp of the world's tallest mountain, Mount Everest reaching over 18,000ft, to raise money for the Rohingya women.
I have pledged that the entire fund I will raise will be solely dedicated to help the victims of sexual assault and domestic violence in these camps. My dream is that no more women will have to suffer in silence. I know that my small gesture can make a big difference to these women."
You can support a Women Friendly Space in Cox's Bazar for just £20 a month, or get in touch with our Head of Challenges at 07714249215 if there's a specific cause which you'd like to fundraise for!
Naila Malik
"You're never too old to set another goal or dream another dream."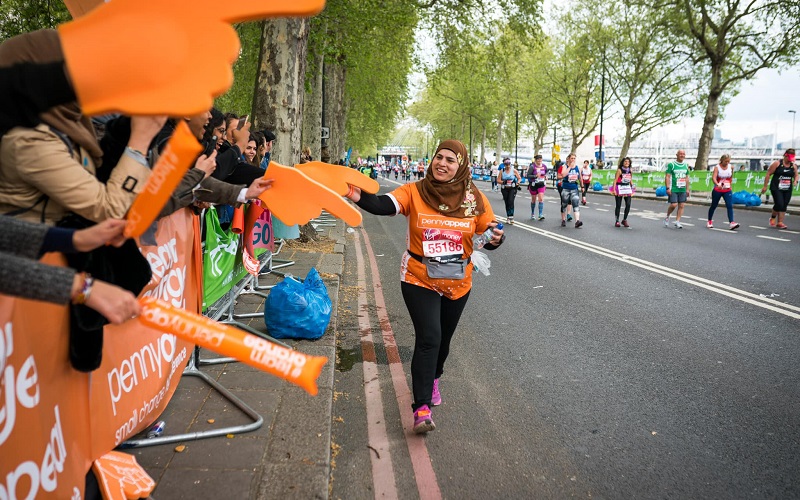 Naila Malik is one of the humblest - yet most inspirational - people you could ever meet. At the age of 50, Naila took up running in memory of her late mother, tackling 10 races in 10 months to bring clean water to thousands of people across Africa and Asia!
"I never thought I'd come this far, never thought it would mean so much, never in a million gazillion years did I think that I could ever run the London Marathon. I thought that was just for the athletes, the runners or for the mad ones! Turns out I'm just as capable and just as mad!
As a middle aged Asian hijabi I never thought I'd be any good at this sort of thing, as most Asian women, especially at this age, think they're past it! But you're never too old to set another goal or dream another dream."
Naila continues to show the world that anyone can achieve their dreams, as she is currently in training to run the Palestine Marathon this March with her family, to raise £5,000 for our Love Palestine appeal!

Zahra Rose
"Life is for living, not just for surviving and enduring."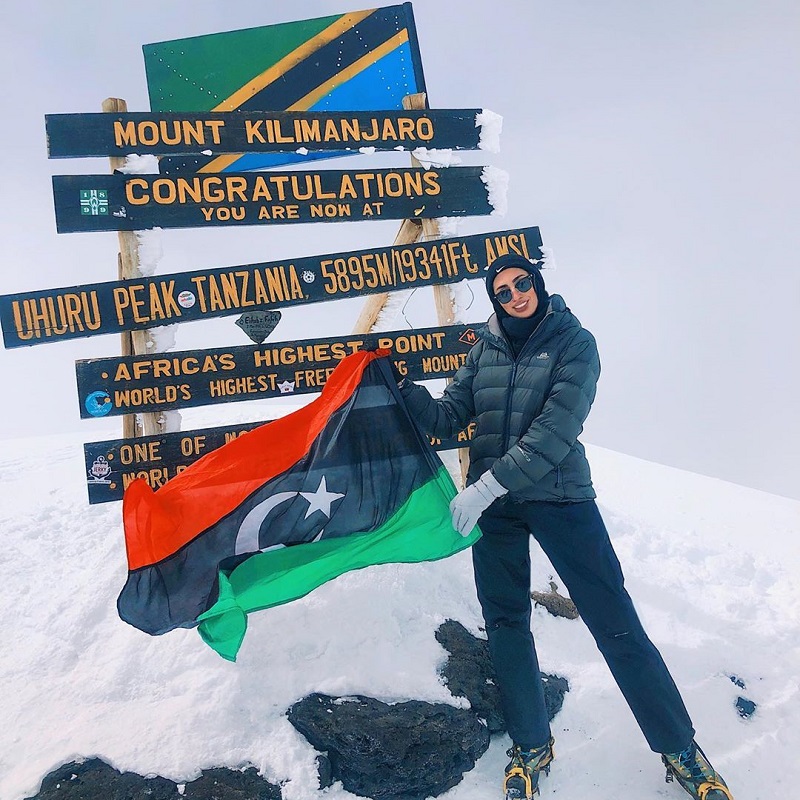 Zahra Rose is a fashion blogger, influencer and intrepid trekker! Zahra trekked Mount Everest with Penny Appeal in 2018, becoming the first Libyan woman to ever reach Everest Base Camp! Last year, she also climbed the world's tallest free standing mountain, Kilimanjaro, to help those in crisis situations.
"In emergencies, people desperately need the basics of life that we often take for granted: food, shelter, and medical care to survive. In my day-to-day life (when I'm not looking for my next crazy challenge) you may know me from the online world where you'll find me creating awesome content, managing my social media channels and blogging about the latest in fashion, travel and lifestyle.
It's a world away from the struggles that people face every day. I am only where I am today because of the privilege of choice - from breakfast options to career moves – choice is something many people in 2018 still don't have.
Collectively we CAN build foundations for those who truly need it and provide CHOICES for humanity - that's my dream. Life is for living, not just for surviving and enduring, so let's change the world together piece by piece!"
Zahra is the perfect example of an influencer-for-good, using her platform to raise awareness of important issues, proudly represent her Libyan identity and fundraise over £10,000 for those in need.
Taksima Ferdous
"Trekking helped me manage my anxiety and overcome the shy personality I grew up with."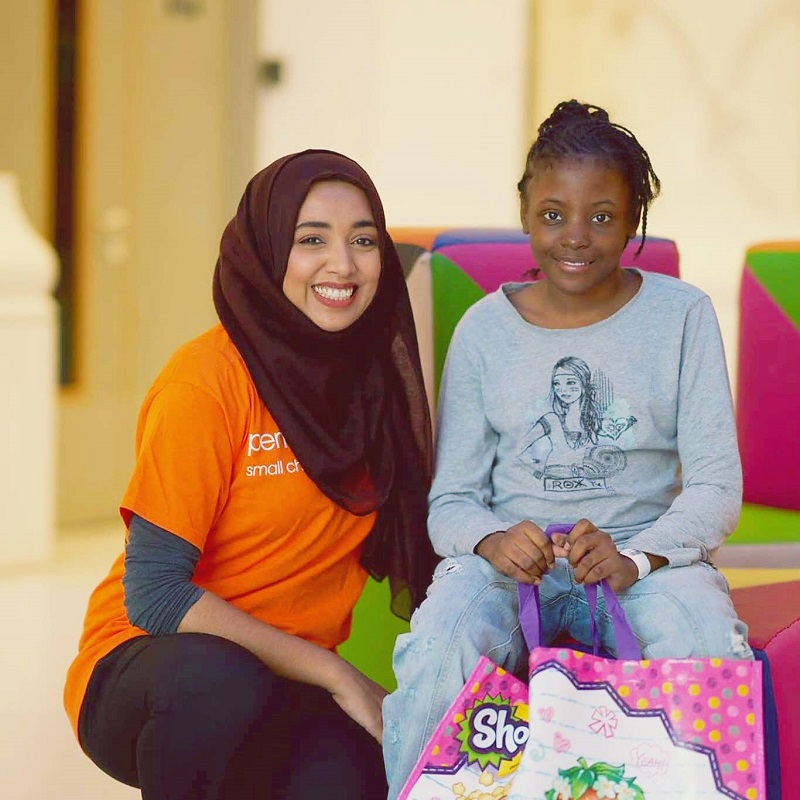 Our very own Fundraising firecracker, Taksima, not only works hard every day as our Challenge Events Fundraising Coordinator, but also chooses to spend her free time participating in our charity challenges to battle her anxiety in a way that's positive for herself and others.
"I remember my first trek; I had no training, did no preparation, exercise was non-existent in my life, period.
At the time, it was one of my most painful experiences, but one filled with so much laughter. I loved the experience so much so that I found myself trekking the highest mountain the UK two weeks later, and within 8 months I was standing on the roof of Africa! Since then, I have trekked in some amazing landscapes; the Atlas mountain, the majestic Himalayas to Everest Base Camp and most recently I travelled to Peru to trek to Machu Picchu.
Trekking has developed my character to where I am today, I am more confident for it, it also helped me manage my anxiety and overcome the shy personality I grew up to have. It also taught me to work through the hard times, and if you persist there will always be a sweet taste of success at the end."

Rahaf Khatib
"This is my chance, probably my last, to raise money for refugees."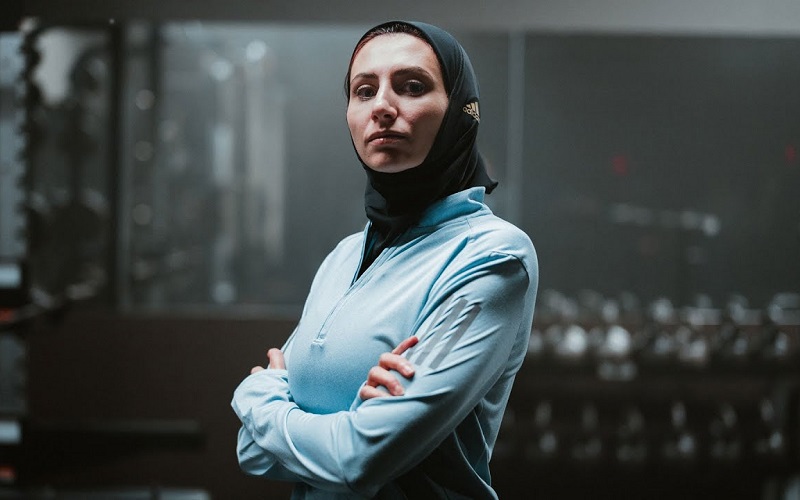 Rahaf Khatib (otherwise known as Run Like a Hijabi) is an incredible Syrian role-model, TEDx speaker, and the first Syrian to complete all the World Marathon Majors.
Rahaf is running the Palestine Marathon with Penny Appeal USA this March, to raise $10,000 to empower Palestinian refugee woman and provide them access to financial opportunities and resources – even at the possible risk of never being able to go to her ancestral home of Syria again.
"I had a heart to heart talk with my mama recently. She expressed her fears of me traveling to Palestine. She said, Rahaf, you're going to endure some tough situations when crossing the border, you won't be able to enter Syria anymore if they see you've visited Israel, please don't go.
While this is definitely in the back of my mind, I'm a risk taker. I seek adventures. This is my chance, probably my last, to raise money for refugees. I'll take on those risks. It's 100% worth it to me. For Palestine, for my religion, for my kids and for EVERYTHING I stand for."
You can still sponsor Rahaf here, and help her reach her life-changing $10,000 goal for Palestine.
---
On International Women's Day 2020, we hope you've enjoyed reading about the incredible women of Team Orange, who defy expectations and prove that Muslim women are a powerful force for good.
Feeling inspired? That's amazing! You can sign up to one of our Challenges here, or get in touch with our Head of Challenges, Haroon Mota, at 07714249215 or haroon.mota@pennyappeal.org to find out how you can join these awesome women in breaking barriers and helping people across the globe.